Testimonials
Read below for testimonials from our previous clients!


---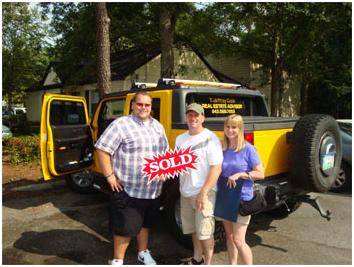 Jeff,
I can't believe it! We fired our last agent and hired you because we heard you were the best of the best! Well, you did it! You sold my home in 7 days after the other agent tried for 6 months! We would recommend you to anyone!
-Guy & Heidi T
---
This guy eats, sleeps and breathes real estate. He's a great guy and goes above and beyond to make things happen. Anybody can smile, be social and show you homes that meet your needs. That's the easy part. The most important trait that an agent needs is negotiation power, and Jeff is above and beyond a master negotiator. That is what separates him from the pack. I wish him well in the future! I hope someone will read this and use Jeff as their future realtor. He really is the best.
-Laurie H
---
Jeff is the real deal. If you want a real estate agent who puts people first, works hard, and gets results then look no further than the Jeff Cook Real Estate Team. We have worked with Jeff on two occasions and would not hesitate to use him in the future. He is a skilled negotiator, and attracts buyers better than anyone we've seen. The bottom line: if you want to get things done, go with Jeff!
-James & Amelia G
---
Jeff Cook's knowledge of real estate is matched only by his intensity. He sees every home as a challenge and is relentless to see it sold. My home sold in 11 days! Within 3 days I had people in and out of my home looking at it. I would recommend him to anyone!
-Sean R
---
There are no words that can do justice to Jeff Cook and his team. They were fantastic from first meeting to closing. You cannot go wrong with him. The pictures he gets done were absolutely amazing. You would be dong yourself an injustice and costing yourself money if you don't use him.
-Travis M
---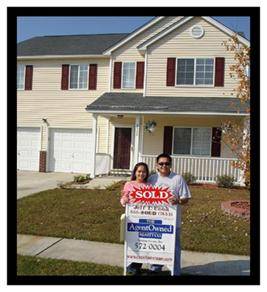 Jeff,
Thank you so much for selling this home and helping us buy another. Your Guaranteed Sale Program really works! You relieved our worries by guaranteeing the sale of our home so we could confidently shop for a new one. Our new home is finally coming around and we're so glad that we hired you to get the job done!
-Prince S
---
My home was listed with a private REALTOR® for over 6 months. The day my contract ended I noticed the Jeff Cook billboard and decided to call and hear what they had to offer. I met with Don Starr who was very personable and knowledgeable about the real estate market, marketing and home sales in SC. I was pleased with our meeting and decided to sign with Jeff Cook Real Estate the same evening. Don assured me the Jeff Cook team was very good at their jobs; he was absolutely correct. Lauren posted my MLS listing and I must say, if it wasn't my home, I would have bought it (and pictures weren't even taken yet). After getting the appraisal and pricing my home, I had an offer within a week. Nicole, aka "The Negotiator," was a on my side and was back and forth early morning and late evening including Saturday to get my offer finalized. Last and certainly no least, Kim: she's your go-between when finalizing the paperwork, i.e. the home inspection, repairs, lawyers, etc. Kim ensures all the ducks are in a row in order to close timely and without issues. I had a great "selling" experience and I highly recommend Jeff Cook Real Estate. Good Luck!
-Aliza T
---
Jeff Cook and his team helped me purchase my first home. They helped me through the process of checking my credit score, getting all the paperwork necessary for a loan, finding a house that met my needs I had requested, and helped me find a qualified inspector to look at the house. I don't think you will be satisfied unless you have Jeff Cook and his team help you find your new home.
-Monika Y
---
Jeff Cook helped us sell our home in 11 days for full price. First, the agent had us get an appraisal so we knew what our home was really worth. By pricing it right, we didn't waste time with lots of negotiation. This was critical because we had already found a home we wanted to buy. Our buying agent helped us negotiate on our new house, which turned out to be quite difficult. We would have never known what to ask for or what all was required before purchasing our next house. The Jeff Cook agent walked us through the entire process, kept us informed on what came next, and made us feel like the company really cared about us... not just the transaction.
-Christina M
---
Great experience. The team of Lauren, Nicole, Kim, Glenda, Christina and Don... you guys were Top Shelf. Whenever we needed anything they were prompt to respond. Thank you all for helping us move closer to our Dream..... (Mountains)
-Scott & Tena T
---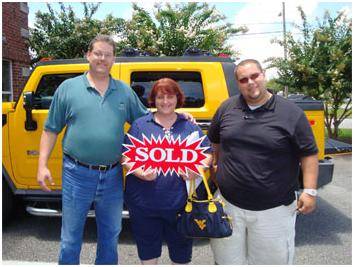 Thanks Jeff for helping us save almost 10,000 on the price of our house. And please tell your mortgage company thanks so much for getting us such a great interest rate!
-Greg & Lori A
---
Moving from out of state, we had no choice but to put an incredible amount of trust in our REALTOR®. Throughout the process, we felt our interests were represented very well. Phillip listened to what we were looking for, asked questions to ascertain what our tastes in homes and communities were, and showed us those types of homes. He never once tried to sway or pressure us, and was always professional. This home buying experience was a pleasure.
-Thomas & Tina T
---
We were very pleased having Jeff Cook Real Estate handle our listing. Don Starr came out and explained how they did business and handled the listing. They used a professional photographer to take photos of our home that were awesome and I really believe that makes a difference. Everyone there was a pleasure to deal with. Overall it was a great experience. We were shocked how many showings we had and after being listed only 22 days we ended up with three contracts on the table and sold for the full asking price!
-Erik R
---
Jeff Cook Real Estate matched me with a great home. Not only did they listen to what my input was on every single level, but they also made me feel as if I was in complete control throughout the entire process. If you want to buy a house and this real estate agent is available, go for this one first. Bar none.
-Patrick P
---
We had to move to another city before our house was sold and we were scared to death of having to pay a mortgage and rent at the same time for too long. Luckily, Jeff Cook and his team quickly sold our house. We had multiple showings daily for two weeks with great feedback (painting allowance requested, power wash the house, etc.). Those few things were done and soon enough we had two offers. Within the month we were under contract, and closed not even two months later. It felt like a miracle honestly, and we even came out on top! The team works so seamlessly together, and is efficient in each of their roles; you never have to wonder if they've forgotten about your house. I really can't express my thanks enough; they were a dream team to work with! It's just too bad we weren't buying in the area again :( Jeff Cook move to Atlanta!!
-Katie & Stephen S
---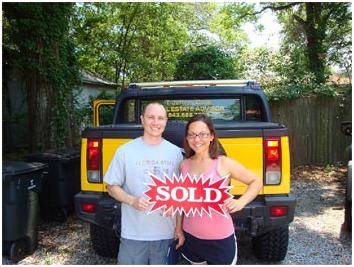 Jeff,
You sold our house for 99.2% of the asking price and in just 52 days. We interviewed several agents and decided to go with you and your team after you showed me your listing presentation. Most agents tried to just tell us what they were going to do to sell our home, but you actually showed us how, step by step, along the way!
-Kevin & Mia V
---
All the employees with Jeff Cook were amazing to work with, especially Lisa Carter. We had our house on the market for 3 weeks and it sold. I would use Jeff Cook again but hope to stay in my new current home for a long time.
-Michelle P
---
Jeff Cook was my REALTOR® while buying my new house and selling my old house at the same time. Jeff and his entire team were great and nothing but professional. A couple of days before the closing on my new home, the mortgage company started giving me some problems. Jeff worked hard getting everything worked out in a short amount of time. This was a great experience during a very stressful time for my family. I would recommend Jeff and his team to everyone!
-Shaun and Kristen B
---
Jeff Cook took care of everything with speed and professional expertise. We had already moved out of the state and were very concerned that we would not be able to accomplish a speedy sale at the price we needed. But thanks to God and Jeff Cook we sold the house on the first day it went on the market for full asking price! And with so little hassle that I had to ask several times if we had actually sold the house. They were fantastic and I would use them again as well as recommend them to family and friends.
-Ray & Carla G
---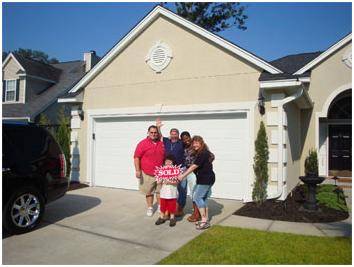 Jeff,
Thank you so much for selling this home. You sold it for 100% of asking price and better yet, the buyer paid cash! The entire process, from the beginning to the end took less than 3 months. You and your team did a phenomenal job!
-John & Jeanne B