10 Spring Cleaning Tips For Your Home
Posted by Thomas "Jeff" Cook on Thursday, March 5, 2020 at 10:59 AM
By Thomas "Jeff" Cook / March 5, 2020
Comment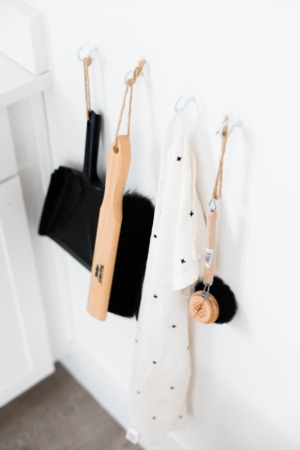 There are many reasons why people might decide that it is time for a spring clean of the home, perhaps you want to freshen up the general environment or maybe you might be planning to sell your home. If so, spring cleaning is a great way to make the home feel cleaner and more attractive to potential buyers. In this short article, we are going to give you some of the best tips to ensure that your spring cleaning goes without a hitch.
If you are planning a deep spring clean, you will need to dedicate some time to the task at hand. The ideal time is to do the spring clean over the course of a weekend, giving you plenty of time to get down and dirty and brighten your home. So let's begin with some ideas on how you can prepare for your weekend of spring cleaning.
Begin by removing any clutter. Over time, it is natural that items will build up around the home, and not all of these are needed. Prepare your home for spring cleaning by sorting items into piles - keep, recycle and throw away. By doing this, you will have freed up plenty of space within the home ready for the cleaning to commence. After you have decluttered, you should take anything that is to be thrown out or recycled so that it is out of the way. Next, it is important that you come up with a cleaning schedule so that you know exactly what jobs needs to be done, and when, over the course of the cleaning weekend, you will tackle them.
Once you know which jobs you will be doing, it is time to go shopping. This is the time to purchase all the cleaning products that you are going to need for the clean. It is always best to buy more than you might need so that you do not have to stop the clean to buy more supplies. Now that all the preparations are in place, you can begin your spring cleaning. It won't be long now before your home is spotlessly clean!
You should, first of all, decide whether you are going to tackle the cleanroom by room or job by job. It is totally down to personal preference and either way, will work well. It is best to get the more dirty jobs out of the way first, as these will take the longest. It is also important to start with these jobs as they are the ones that create the most mess. For example, pulling out kitchen appliances to clean behind them will cause a further mess on the kitchen floor and if you have already cleaned it, you would have to do so again.
Staying with the same kind of thinking, it is advisable to work from top to bottom so that any falling dirt or debris doesn't land on freshly cleaned surfaces.
Knowing which order to complete jobs can really help to make spring cleaning more effective. We are now going to look at a list of the most important spring cleaning jobs and the best order to do them.
Vacuum ceilings and remove cobwebs or dust from the corners. This includes cleaning any light fittings or fans.

Remove and wash any fabrics such as bedding, window dressings, or shower curtains.
Repeat this process for walls. These can also be wiped with a damp cloth depending on the material.
Clean behind furniture and appliances, removing any debris that has fallen behind them.
Wipe down hard surfaces such as kitchen counter and the bathroom suite.
Polish wooden surfaces and remove dust that may have accumulated.
Clean glass surfaces such as windows and mirrors.
Dust over electronics and plug sockets with a dry cloth.
Vacuum carpets and area rugs.
Mop hard floors with an appropriate cleaning solution.
Spring cleaning your home doesn't have to be a mammoth task. By following some simple preparation tips and having a cleaning schedule laid out, you will be easily able to tackle all the jobs on a weekend and have a beautiful, sparkling home once again.