7 Ways to Afford a Home When Interest Rates Are on the Rise
Posted by Patricia Utsey on Wednesday, October 4, 2023 at 3:27:19 PM
By Patricia Utsey / October 4, 2023
Comment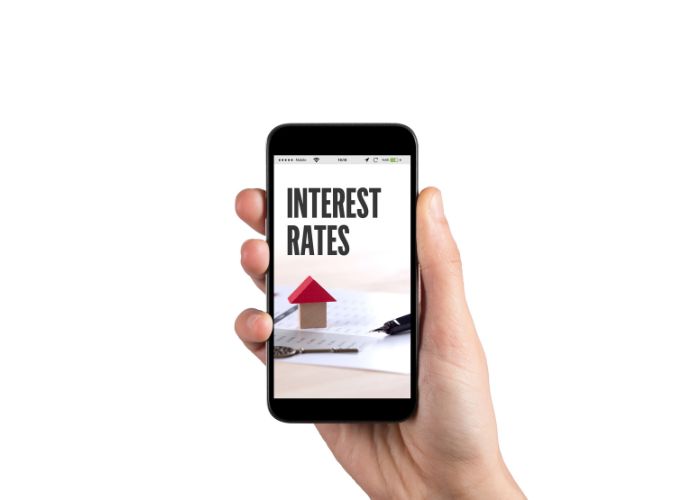 Homeownership has always been part of the American Dream, but it is harder now than ever. Rising interest rates make affording your own home a struggle for over half of Americans. A National Association of Realtors report from June 8, 2023, states, "Middle-income buyers can afford to buy less than a quarter (23%) of listings in the current market."
How can prospective buyers in South Carolina boost their income and otherwise improve their chances of affording a new home? Here are seven actions you can take now to help you afford your dream home.
Boost Your Credit Score
The absolute first step anyone should take to improve their chances of affording a new home is to work on boosting their credit score. These all-important scores range from 300 to 850, and a higher score opens up more financing opportunities. Better financing means you have more choices for the kind of home you want. Here are some things to do now to improve your score:
Pay off debt.

Pay your debts on time.

Limit how often you apply for credit.

Review your credit report for errors and take steps to correct any mistakes.
Create a Dedicated Savings Account
Saving up for a new home purchase is not a new idea, but using some new tools can help you dedicate a select amount toward your goal. Use one of the many popular money savings apps to help you plan savings from every deposit you receive. You can also automate transfers on a schedule and even round up purchases to send the extra directly to your savings account. Many of the best apps offer interest and bonus initiatives to help you save faster.
Earn Extra Money
As a companion to the above action, start a side hustle for extra money and direct all the profits into your home savings account. Side jobs come in all shapes and sizes. Begin by reviewing what you love to do and research the market to see if you can earn money from it. Here are some popular ways to earn extra money:
Buy and sell used items at yard sales or flea markets
Offer babysitting or other care for area pets
Write articles for digital publications
Handle the yardwork for your neighbors
Take a local paper delivery route
Put Your Money to Work
You work hard enough. Put your money to work for you by investing. Allow your dedicated savings account to grow for a while, then invest most of it in reputable options that generate a respectable return. How and what you invest in depends on how long you plan to wait while your money grows. Consult with an investment advisor about what you want to do and learn more about the best investments available.
Take Advantage of Government Homebuyer Programs
Several federal homebuyer programs exist to help first-time and other classes of buyers get affordable loans with lower interest rates. Various states also offer programs, too. South Carolina has several state and local programs to help prospective home buyers. Your local Realtor can help you investigate each and determine which ones could help you.
Find a Better Market
Our society is more mobile than ever, so moving to another area for better housing opportunities is an option. If your current city or state is far too expensive, consider other areas. Look for states and communities with more affordable living costs, healthcare costs, education costs, taxes, and real estate prices. Another state may offer more favorable homebuyer programs after you establish residency and live there for a while.
Buy with a Partner
Investing in a new home with a partner may put considerably more options in your reach. A reliable co-buyer can boost financial stability and downpayment amounts to help you get into the home you really want. A spouse, parent, business partner, or significant other who will allow you to leverage their funds and credibility is a definite asset. Just be sure to form a solid arrangement for how this partnership will work and keep your end of the bargain.
Jeff Cook Real Estate can help you find and purchase the perfect South Carolina home. Contact us today to learn more!