7 Ways To Build Your Expertise in Today's Data-Driven Real Estate Market
Posted by Hunter Cook on Monday, January 25, 2021 at 11:03 AM
By Hunter Cook / January 25, 2021
Comment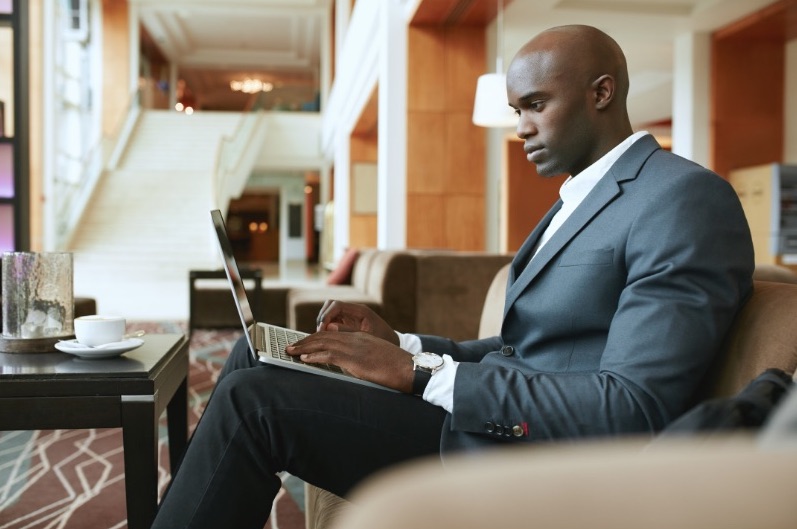 The real estate world is nothing short of competitive, where any agent usually falls under one of two categories: highly successful or a struggling mess. Many will call it quits in just a few short years because of two fundamental reasons: lack of educating themselves on the real value they can provide to clients and not articulating this value to exhibit their real worth.
To stay ahead of the game and push forward into your own success, here are 7 Ways to Build Your Expertise in Today's Data-Driven Real Estate Market:
Invest in quality lead generators. There is no shortage of lead generating programs available to you, but essentially it all costs money. How much money you want or are able to spend on lead generators will impact the quality of your lead pool you accumulate. If you're looking to purchase leads for the first time, I suggest researching Zillow, Realtor.com, Facebook, and Google.
Utilize, invest in, and stay up-to-date with technology. Expand your knowledge on how to utilize technology to grow and support your business. For starters, make sure you have a usable smartphone, laptop, and real estate specific CRM. Among the obvious reasons as to why you should have a smartphone, it allows you to utilize readily-available apps (such as your local MLS and personal CRM) should a client make a request on the spot. Broaden your knowledge and capabilities on your dependable laptop by getting comfortable using digital signature software, the business side of social media (Facebook and sponsored ads), and easy-to-create graphics you can share to stay front of mind with your customer base. A user-friendly and real estate-specific CRM can also take your client-base to new heights! CRMs with add-ons such as website templates, email campaigns, and the ability to integrate with your social media accounts tend to work better for real estate agents. For the more tech-savvy entrepreneurs: discover what technological software is available to you that would make your daily real estate world a bit easier. It may be something as simple as a documentation platform that retains all of your client paperwork, all the way up to videography and marketing yourself on a professional Youtube channel. The world of today is all about technology, and the majority of your future clients are too. Use this to your advantage to stay front of mind with them and to equip yourself with the tools and resources you need to succeed.
Invest in intentional follow-up and drip campaigns for current and past clients. I previously mentioned why you need a real estate specific CRM, and intentionally follow up for your clients is one of the biggest reasons why. The goal of email drip campaigns is to steadily and consistently help the potential client make knowledgeable decisions in their real estate journey or to recapture a past client, through a series of automated emails. Most agents have the mindset that following up is one of the easiest tasks in their daily agenda. Starting out, that may be true, but as you get busier with more and more deals and clients, it slowly moves to the bottom of your task list and is eventually forgotten about. If you're not conversing with your clients on a regular basis and giving valuable information to them by being intentional with the materials you provide them, you will fall to the wayside in their minds as just another agent. To effectively create a valuable drip campaign follow these easy steps: 1. Make time to create each email. 2. Confirm the best way to contact them. Some prefer to converse via email, while some prefer texting and phone conversations. 3. Perfect your opening statement and be sure it grabs their attention to entice them to keep reading. 4. Provide value in each email. Explain what your purpose for contacting them is. 5. Research and use data to back up what you are presenting to them. 6. Add a call-to-action so they can make the necessary next step.
Understand data analysis. By knowing how to read market drivers and indicators, you can guide your clients into making smarter real estate decisions. Real estate data can help you determine how profitable a location will be in terms of occupancy rates, average rental income for the area, local school ratings, and life quality among other notable items. Make sure you are able to read and understand various data reports so you can give knowledgeable advice to clients and you are able to pull this data to support your statements and findings. Your client wants to be able to trust you but proving your trustworthiness and knowledge early on can create a more amicable relationship as you work through the transaction with them.
Be a one-stop-shop for your clients. Become a hub with a professional network that allows you to move a deal forward from start to finish in a five-star fashion. Networking is a big piece of the puzzle in the sales world. Build rapport with various companies that you can call on during your transactions like a mortgage lender, home inspector, general contractor, stager, termite inspector, packing and moving company, just to name a few. It is also beneficial to have a good contact that you can direct your client to, should they need that type of assistance beyond your scope of expertise. It is not necessary for you to know everything, but to instead be the source of the source and know how to utilize the contacts you have in your pocket to the best of their abilities.
Be the local expert. Enjoy the fun side of real estate! Get out and explore your area and discover the hidden gems of the community. Join community social media groups to stay in-the-know about what is happening from a homeowner perspective. Create neighborhood tour videos and share them on your social media. Also, attending local events and festivals is a two-for-one: you can gain knowledge and experience while networking yourself to get your brand out there. While you're enjoying yourself out in the real world, be sure to stay on top of your current local market. Be ready when you're asked these questions: What types of listing have sold most frequently? What type of properties most frequently come on the market? What neighborhoods and developments are hot right now? What's the average price point for a new home in this city? Knowledge is power, and the more real estate knowledge you have, the more successful you can be!
Bring humanity to the transaction. Be an amazing communicator. Create an easy avenue for conversation for yourself and your lead pool. Build a relationship with your clients beyond just a transaction. People crave human connection and a trusted advisor now more than ever before. If you're connecting with a potential client, show you care, don't push for the sale, and keep in touch with them. Reach out to your current and past clients for a genuine check-in, and connect with them outside of 'the sale'. Ask them how they're doing, listen to their fears and expectations, and take notes so when you check-in with them again you'll be able to continue to build on the rapport. If the conversation progresses to real estate, great! If not, continue your methodical check-ins, as they will see you more as a person of knowledge and the ability to help them rather than an agent looking to make a quick sale. Lastly, always follow up and follow through.
If you don't know where to start, I've got one more tip: Join Jeff Cook Real Estate
We are the #1 team in the Carolinas, and the local real estate expert in our communities. We can teach you how to do all of these things successfully!