Budgeting for Home Improvement Projects
Posted by Matt Serrato on Monday, November 9, 2020 at 10:00 AM
By Matt Serrato / November 9, 2020
2 Comments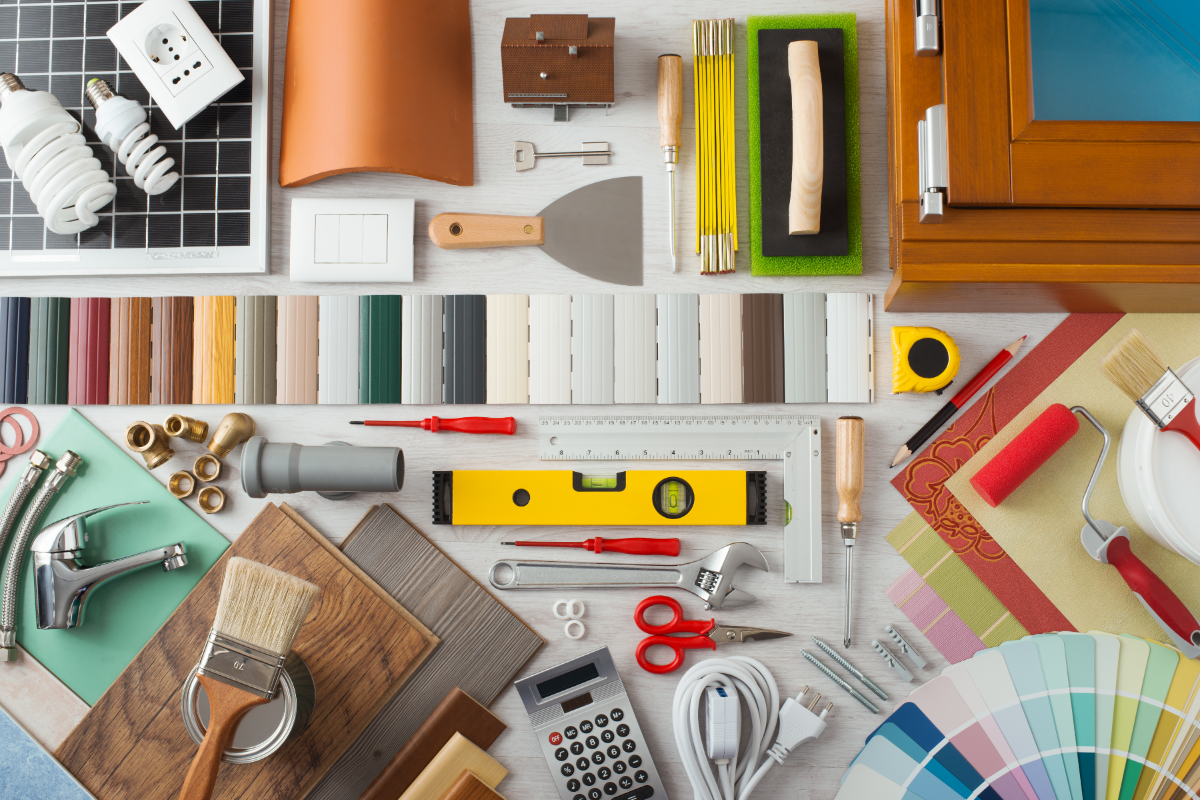 Very few of us like sticking to a budget, but setting a budget is key when you are planning to take on a big home improvement project. Whether we are talking about a $20,000 home energy makeover or a $3,000 attic renovation project, it's important to make a financial plan and stick to it. Without a proper budget, you will eventually pay much more than you initially planned.
Determine Your Goals
Before you set a budget, you need to be clear on why you want to renovate. Drill down to the specifics. You need to pin down decisions and select finishings and the materials before you start the actual project.
Before you start tearing up floorboards, do some research. One of the most important things you need to do is figure out whether you need planning permission for your home improvement project. You may need a permit to install a new fence, replace a water heater, etc. A building permit for a larger project can cost anywhere from $500 to $2,000. Definitely consider these costs when determining your budget.
Get a Hard Quote
If you want to formulate an even more accurate budget, put together a list of exactly what you want and provide it to a contractor. Keep in mind, it takes time to formulate a proper quote. Home contractors are usually too busy to give free quotes. They may give you a free estimate, but it may not be as accurate as you would like.
If you want to receive the timeline for the job as well as a detailed outline of all the costs, it is worth paying for a hard quote. Regardless, there will likely be some hidden expenses. When tearing down walls, you may find mold or asbestos hiding behind the plaster. For this reason, it's a good idea to allocate 10% to 15% of your budget for surprise costs.
Factor in Home Insurance
Your project may affect your home insurance. If some damages occur during the project, you wouldn't want to pay for them out of pocket. Your insurer may not cover the work being done or may require you to pay an extra premium. In some cases, it could help to take out specialist renovation insurance or consult a property management accountant.
Keep Track of Improvements
Setting a home improvement budget is one thing, sticking to it is completely different. To minimize surprise expenses, you should record everything step-by-step. It can be easy to lose track of the side projects being done simultaneously.
You need to divide everything into smaller projects, and then closely track the progress. For instance, if you hire an electrician to do some wiring, you will want to track their work as it happens while taking note of what the plumber or carpenter is doing.
Use Spreadsheets
Keeping track of all the work going on in your home is easier said than done. Spreadsheets can be a lifesaver. You don't need to be an Excel genius to do this. Thanks to apps like Google Sheets, you can create spreadsheets easily and free-of-charge. A spreadsheet could help you track progress, budget, and prioritize the projects that need to be done first.
Financing
You can do the work in stages or take out a loan in order to complete everything in one go. Obtaining a home equity line of credit is a popular way of financing big home improvements. In this case, the equity in your home serves as collateral and you can borrow money on an as-needed basis.
Another option is to apply for a home equity loan which typically offers fixed rates. If you want to get a home equity loan, know that many lenders won't give you one for less than $25,000. Unless you plan on doing a huge kitchen remodel or add a new room to your home, a HELOC may be a better option.
Wrriten by: Kevin jefferson
Kevin has gone through an extensive home renovation with his son, which he has both thoroughly enjoyed, and dreaded every morning. He is now the proud owner of half his dream house (the other half is waiting for spring). You can read more of Kevin's work on PlainHelp.