Charleston's Best Local Restaurants
Posted by Megan Garrell on Thursday, June 18, 2020 at 10:40 AM
By Megan Garrell / June 18, 2020
Comment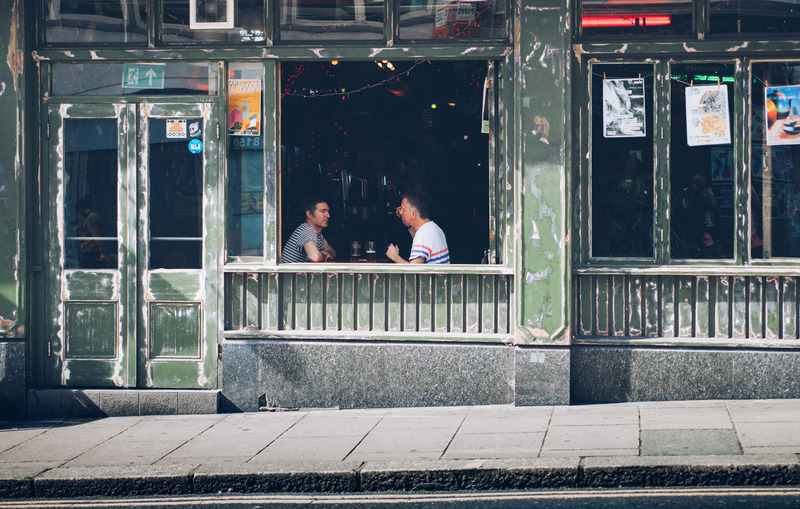 Nominated for the Best City to travel to in the Conde Nast Traveler Reader's Choice Awards 2020, Charleston is the largest city in South Carolina. It is also the county seat of Charleston County. This city is so amazing that Travel + Leisure Magazine named it the best city in the world in 2016. Charleston has an estimated population of 401,738, and all of them love food! Everyone in Charleston loves seafood and wine. But that's not it. The beautiful city of the Lowcountry has some of the best restaurants that every local, and every traveler must go to, and experience the delicious taste they have to offer.
Though there are a lot of great places to eat at, there are some that just stand out from the rest.
Tattooed Moose
Tattooed Moose is the meat beast of the city. Whatever the meat, the Moose has got it. And they have their own secret recipes that you should not miss. For the ambiance and the place setting, you'll see the writing on all of the walls, which is bound to get feeling like a local if you aren't already one. Tattooed Moose is also a great place to try different kinds of fries and sandwiches. Some of the most recommended dishes are Pork Nachos, Duck Fries, and Duck Club Sandwich. This place is also great if you want to grab a couple of beers.
Chubby Fish
Just as the name suggests, Chubby Fish is one of the best local restaurants if you are a fan of seafood. You will be delighted to see the variety of seafood dishes and some great tapas. This place is so good that you'll find a line of people already waiting before it even opens in the morning. If you want to eat a mouth-watering Crab Pasta, then this is where you need to be. You will also enjoy their Tuna Crudo, Blowfish Tail Tempura, and Chilli Garlic Shrimp with a delicious secret sauce.
Millers All Day
Charleston has got a restaurant for every meal of the day. And the restaurants that the locals trust for a tasty breakfast is Millers All Day. Millers will give your day a great start. You can order from a variety of dishes, everything from pancakes to bacon. Some of the most recommended dishes are Miller's Plate, Grit Bowl, and the Open-Faced Scramble. Add a hot coffee with any of these, and you are set for the day.
Leon's Fine Poultry and Oysters
Who doesn't love some good chicken! Be it tender and juicy, or crispy fried, Leon's has it all. You can go here if you would like some juicy two-piece dark chicken or a crispy Fried Chicken Burger. The locals also love Leon's for their oysters. This is probably the best place to have oysters while in Charleston. You'll need to ask the waiter's help to choose from Chargrilled Oysters, Fried Oyster Sandwich, or some Bull Blades. But the Smoked Mahi Dip at Leon's is something you shouldn't miss.
Whether you're a local or just visiting the Low Country, these restaurants are sure to impress! You may even spot a celebrity while you're there, check out our guide to Celebrities You Can Spot in Charleston for which A-listers visit frequently!