Feeling stuck? Ready to make your move in 2020? You asked. We listened. New Structure for Agents
Posted by Thomas "Jeff" Cook on Wednesday, December 18, 2019 at 3:00 PM
By Thomas "Jeff" Cook / December 18, 2019
Comment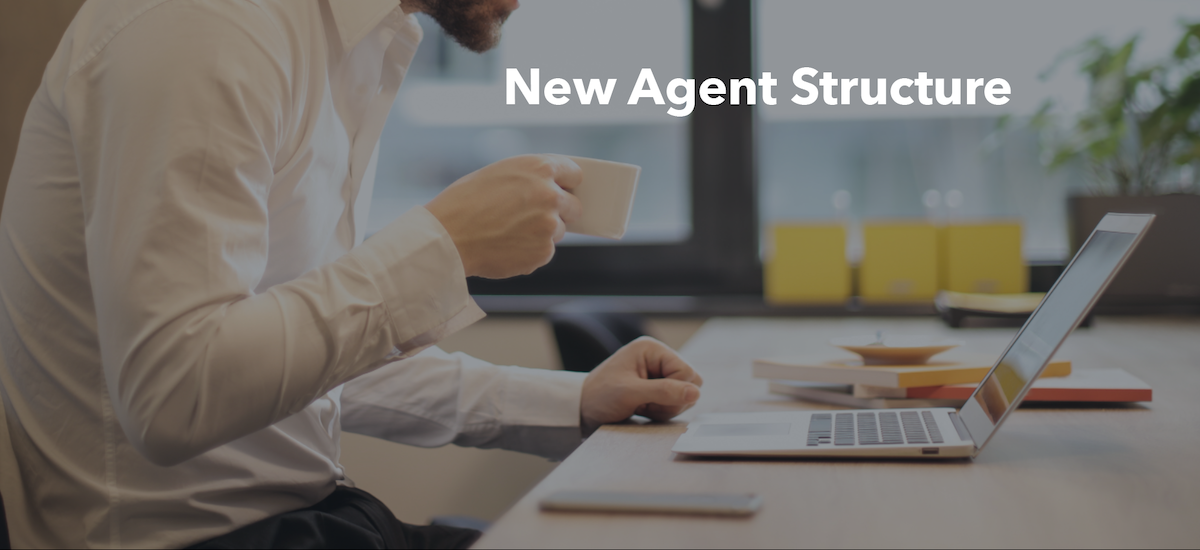 Jeff Cook Real Estate is redefining what you know about real estate; AGAIN. Our team is excited to unveil the launch of our new company structure. With Jeff Cook Real Estate, you won't be glued to contracts and paperwork all day long, you'll have the freedom to work with leads who are ready to buy or sell. If you're looking for a fresh start in the new year, whether it's with a new company or beginning a career in real estate, Jeff Cook Real Estate has an option fit just for you.
You've heard the buzz about how Jeff Cook Real Estate (JCRE) is simply a "good place to start", and so have we. We continue to hold true to our promise to keep up with the ever-changing landscape of the real estate market. At Jeff Cook Real Estate, we don't fear the shift in trends, we embrace them. We've developed systems to be not only a good place to start but also a great place to grow and an even better place to establish a name for yourself in real estate.
In order to promote agent business growth, agents will have the choice to work solo on serving their clients or partner with Jeff Cook to grow their very own team. By empowering the agent who strives for more than just the number of homes sold, JCRE is now able to offer leadership training from Jeff Cook himself. You can finally take the opportunity to accomplish those goals you set that have yet to be fulfilled by entering into one of our 3 new programs.
We now have 3 different models for agents to choose from when they decide to team up with JCRE. Choose from becoming a Virtual, Core, or Team Leader with JCRE.
As a Team Leader with JCRE, you'll have the opportunity to move up and create a team of agents beneath you. This program is a perfect fit for those individuals who can inspire and encourage a group of agents to achieve their goals. With access to the model we use here at JCRE, Team Leaders can create their own team and make a name for themselves in real estate. Who better to learn from than the architect of the #1 Team in South Carolina and the #10 Team in the country? (You can also opt in to our Team Leader+ program and receive JCRE leads for your team to work!)
For those looking to make their mark in real estate, choose the Core Agent Program. Perfect for agents of all experience levels, the Core Agent program allows you access to JCRE's convenient resources to grow your business. (You can also opt into our Core+ program to receive JCRE leads to work while growing your business!)
As a Virtual, you simply get what you need on your own under the full support of the Jeff Cook Real Estate brand.
"We made the determination to decentralize our program so that the agent is empowered to serve the client even better."

- Jeff Cook
As a Jeff Cook Real Estate agent, you'll have the opportunity to become a part of something larger than yourself and create your own legacy in real estate. We're challenging agents of all levels of their career to come into JCRE under our new structure. Whether you're a seasoned agent working for another company, or looking for a fresh start and curious about real estate, everyone can find something for them at JCRE. Our main priority is to better serve the public and we fully believe that by shifting our perspective to focus in on the agent, we will, in turn, be able to make our clients happier than ever before.
If you are interested in joining our team or learning more, visit JoinJCRE.com today or call us at 843-225-2002.