Get to Know Our Greenville Agents!
Posted by Megan Garrell on Thursday, September 10, 2020 at 12:14 PM
By Megan Garrell / September 10, 2020
Comment
Making a career change can sometimes be pure chaos. Whether you're looking for a fresh start or feeling frustrated at your 9-5 desk job, real estate is an exciting opportunity to dive into. Some of our top agents at Jeff Cook Real Estate (JCRE) have shared their personal experiences on how they got into real estate and why you should too!
Cynthia Howe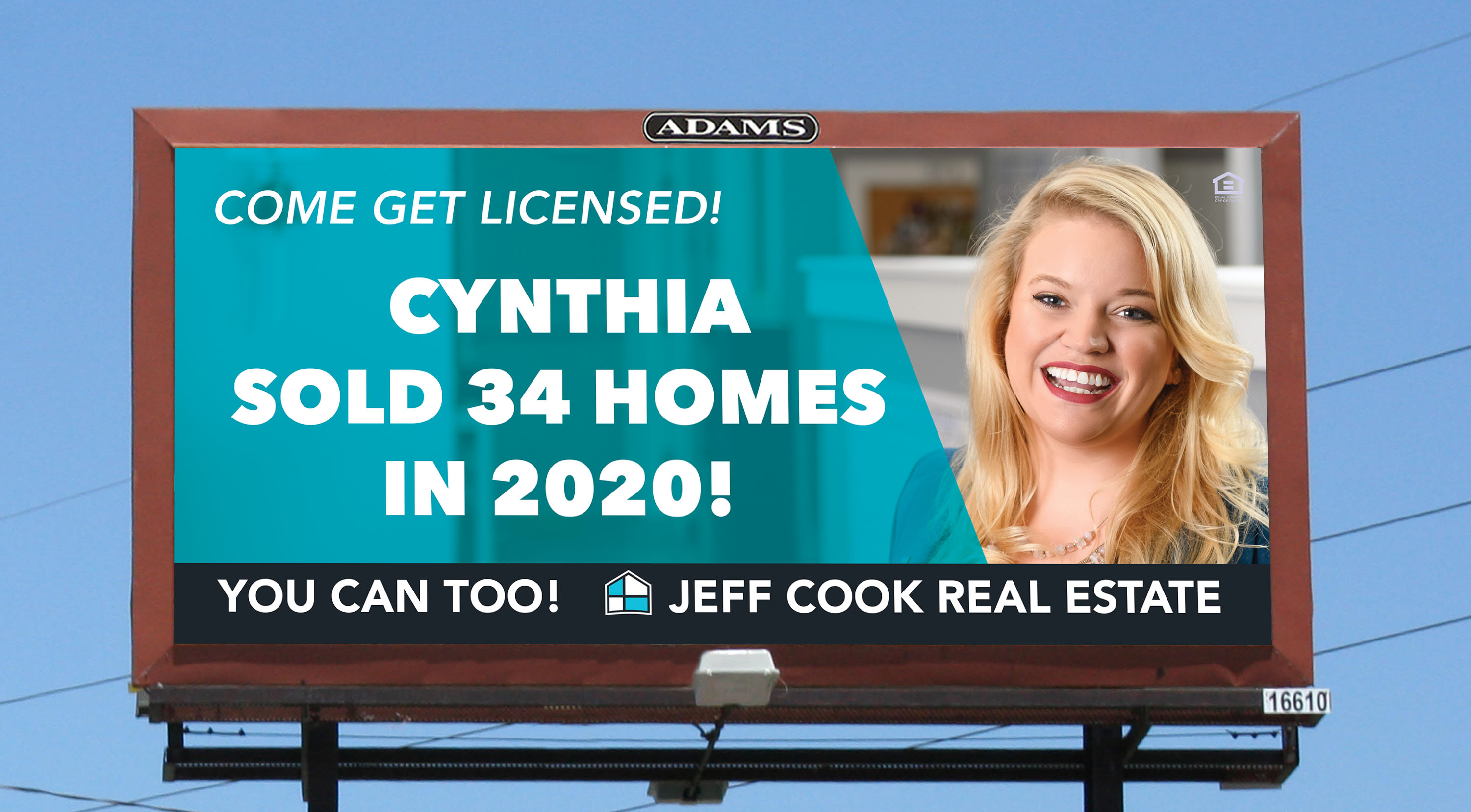 I was a nanny for a top agent within JCRE when she brought me on as her assistant and taught me the ropes. I did that for two years and in that time got my license. I then moved away to NYC for two years and when my husband and I decided to move back to South Carolina, JCRE had just opened the Greenville office and I met with Drew to discuss my career as an agent.
It is hard to pick just one favorite memory of working at JCRE, there have been so many wonderful things about working with JCRE. But I would have to say all the company outings we have had, whether it was the past client baseball games, office outings as a team or pie day. We always have a good time when we are together and giving back.
The unlimited potential you have as a real estate agent is the best part about this industry. You have to be dedicated and want to work. Deals aren't just going to fall in your lap. But if you "plan your work and work your plan" you can have a very successful and rewarding career.
How many families have you served so far?
I got my license in March of 2019 and since then I have been able to help 35 families buy or sell their home.
Drew Warfuel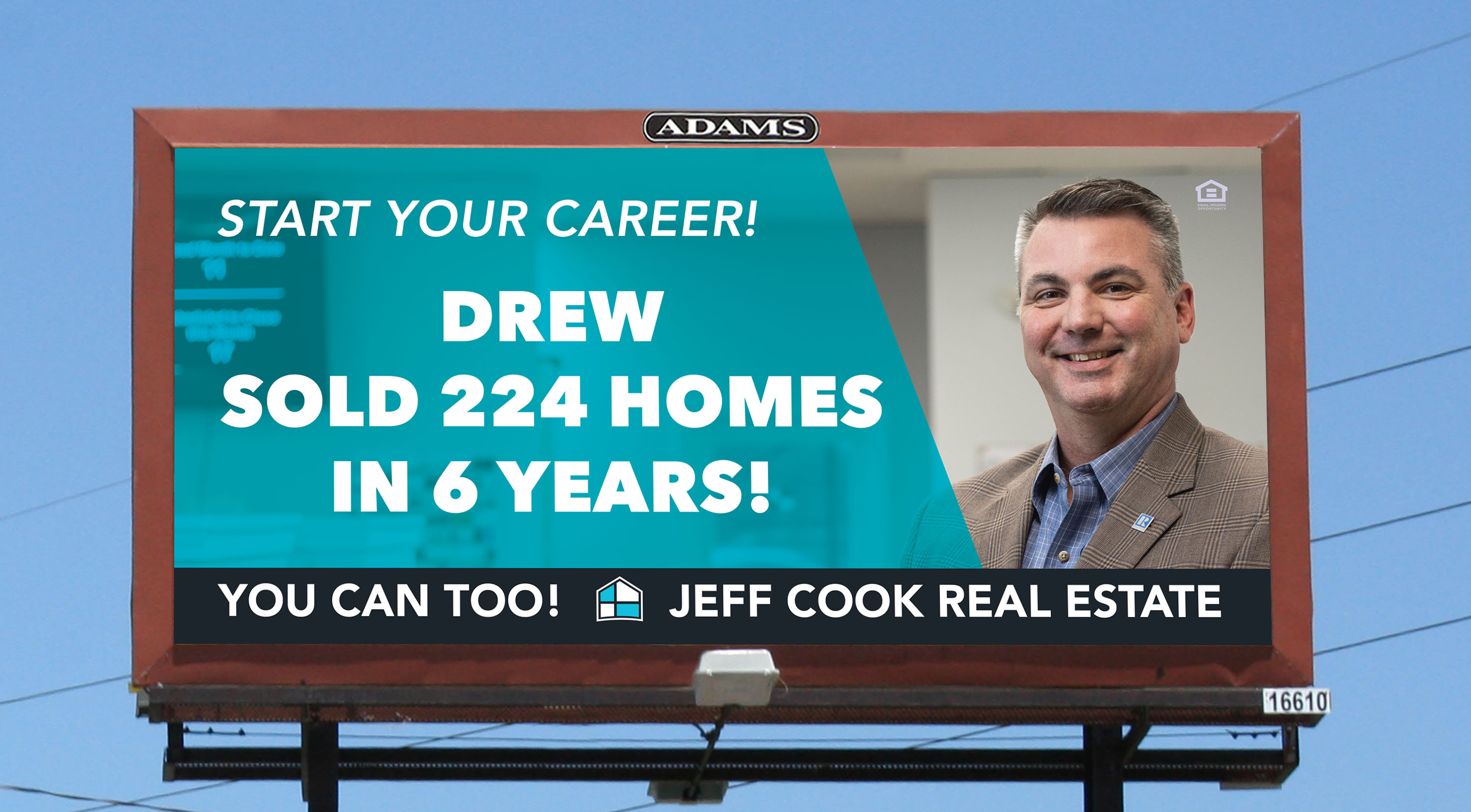 I was in office furniture sales for 12 years prior to getting into real estate. In fact, I sold Jeff Cook all of his furniture 17 years ago when he first started out. Seven years ago, when Jeff decided to open the first expansion office, he came to me and I sold him more furniture. At the end of that meeting, he invited me to come sell real estate as he did every time I met with him. This time I was ready to make the leap and I did. Jeff explained that he had created a proven and repeatable system to help RE agents find success quickly. Two weeks later, I left a good-paying job with benefits and NEVER looked back.
My favorite memory at JCRE has to be creating the company culture upon opening the first expansion office. The bond we shared as brand new agents blazing a trail in real estate was like none other. That experience brought us all together and created a family-like environment that became the model for each and every expansion office to come. So many good times, pranks, cookouts, teaching/learning moments!
Real estate is a great career because you are in control of your own destiny. This career is not for the faint at heart. If you work hard, follow the systems created and strive to truly serve others, you will be greatly rewarded.
How many families have you served so far?
Since April 2014 I have served 224 Families.
Brian Kaufman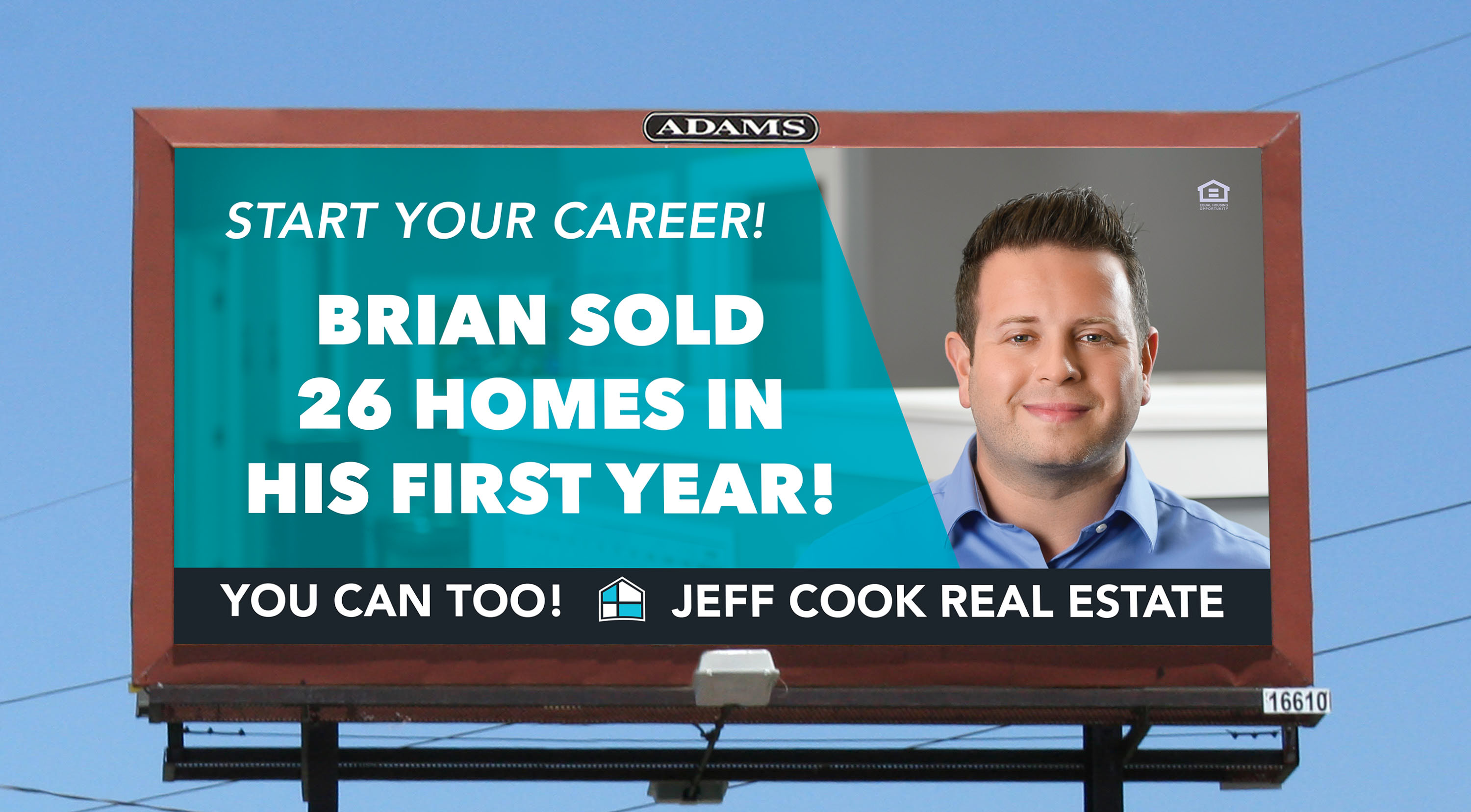 I initially got licensed 6 years ago but I didn't start my real estate career at that time. I actually received a job opportunity I couldn't pass up. During the last 6 years, I learned a tremendous amount of different skills that helped me excel day one in real estate. I finally got to the point at my job that I was sick to my stomach making the company owner any more money. I felt like I was shaking hands with the devil every single morning when I went to work. At that point, I knew it was time for a change, so after prayer, I signed up for the real estate class again on the spot and knocked out the 90-hour class in two weeks while working a full-time job. I also wanted to start a career that my success will be reflected by the amount of work I put in as well as work somewhere that I couldn't be capped financially.
My favorite memory with Jeff Cook so far was becoming Agent of the Month only one month after I left my full-time job. This just assured me that I made the right decision to begin a career in real estate.
The real estate industry is fantastic for anybody that isn't scared to put in the hard work. There are so many different niches you can become an expert at. Not to mention, the sky really is the limit financially. There is as much opportunity as you are willing to seek out. Also, if you set up your real estate business properly you can get the schedule flexibility many look for when they change careers.
How many families have you served so far?
I have served over 20 families so far in my first year of being licensed.
Spencer Morton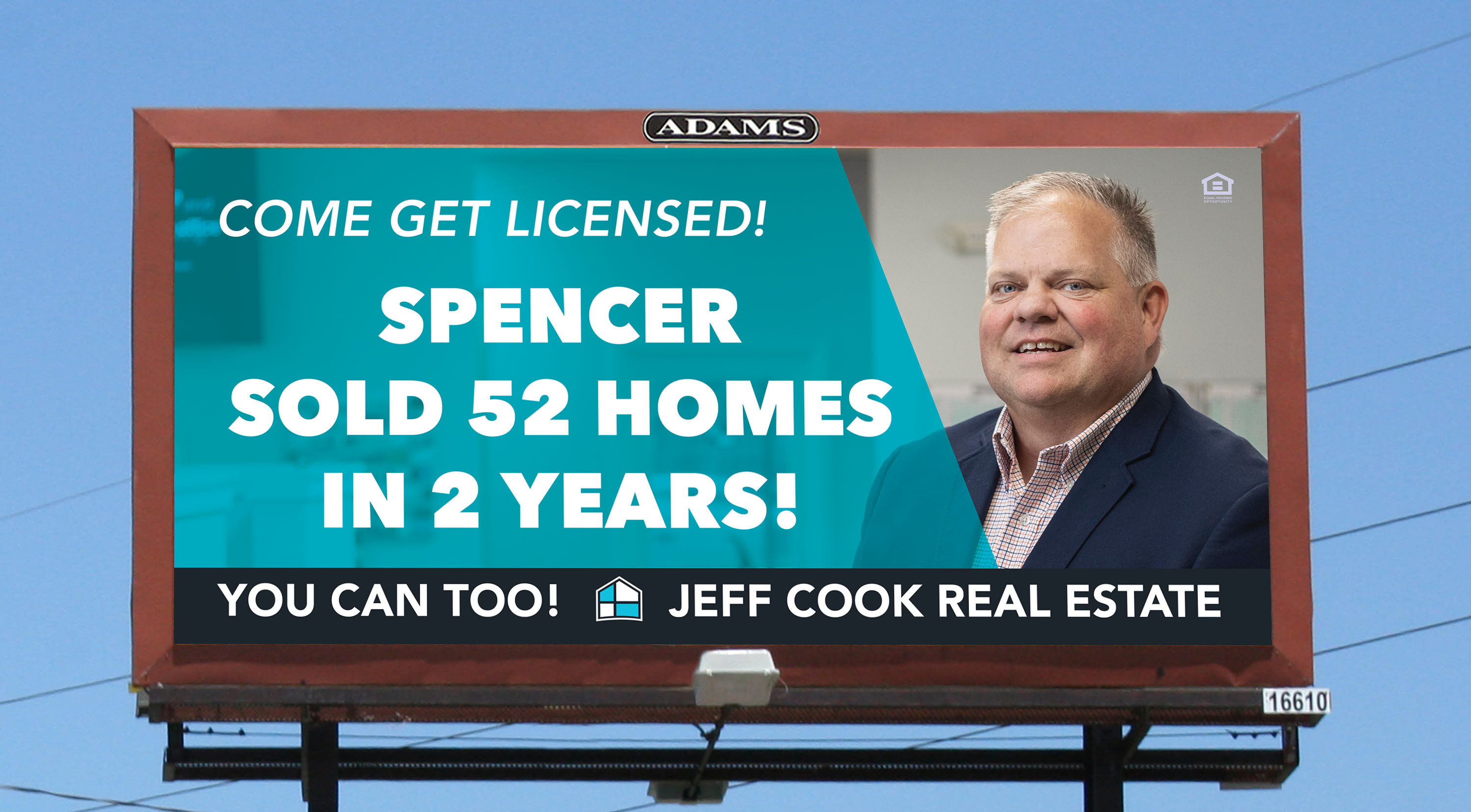 My career in real estate began 2 years ago when I came across a Jeff Cook add for a Real Estate agent on Indeed. I started the process two weeks later and got my license.
My favorite memory is helping Ms. Dillard find a house. She had no clue she could even afford a house, much less buy one. She cried at the closing table thanking me for all my help.
Being a real estate agent is a rewarding career path. My favorite part of being a real estate agent is helping people in their time of need. All clients are different but I have the same goal in mind to help them find the perfect home.
How many families have you served so far?
I've had the pleasure of serving 52 families in my young career.
Sandra Fowler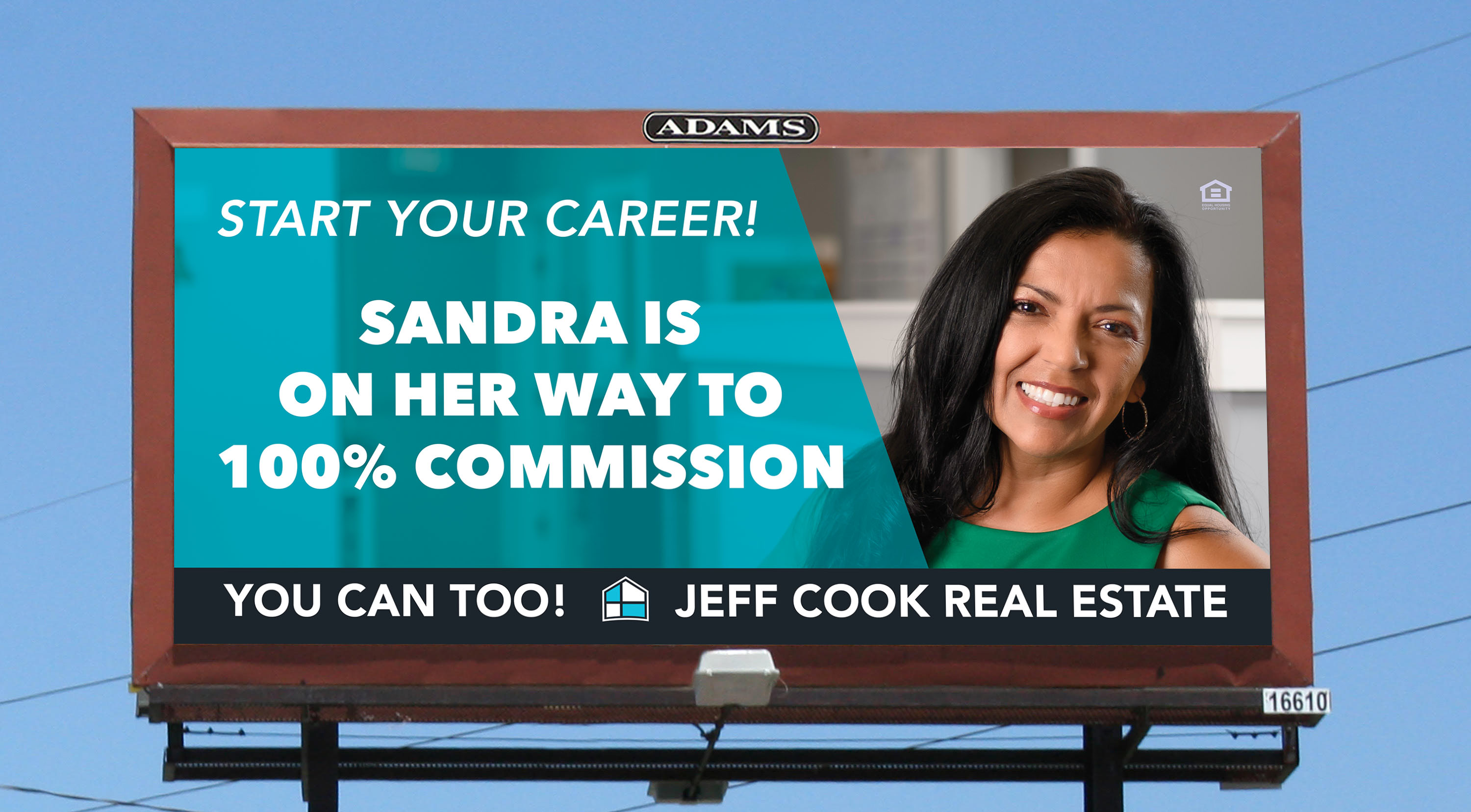 My real estate career began when I realized how much I love being able to help people during such an important moment in their lives.
One of my favorite memories of working with JCRE is getting together with everyone in the office and having fun after working so hard.
The real estate industry is a great place to have a career and being an agent there is so much freedom and flexibility.
How many families have you served so far?
So far I have served 2 families and plan to help many more!
If you're ready to learn more about a career in real estate with the #1 team in the Carolinas, give us a call at 855-HEY-JEFF today!