Buying a Home as a Short Sale: What To Know
Posted by Thomas "Jeff" Cook on Friday, June 5, 2020 at 10:43 AM
By Thomas "Jeff" Cook / June 5, 2020
Comment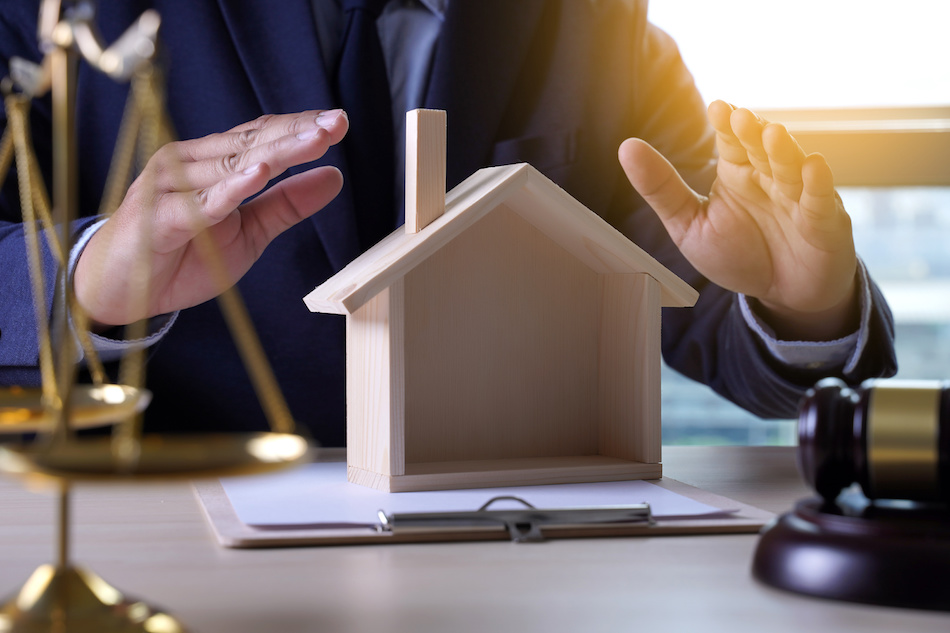 A short sale is a type of sale that occurs when a lender is willing to allow the homeowner to sell their home for a lower amount than what is owed on the existing mortgage. Short sales typically occur when a home has been devalued and the mortgage is larger than the actual market value of the home. Short sales were very common during the recession, though they can still occur today. Because short sales are not like standard sales, it's important to understand what's involved if you're thinking about buying a short sale home.
If you're a home buyer on a budget, a short sale may be a good deal. Short sales tend to be distressed properties, and buying a short sale can take a long time. If you have the patience to purchase a short sale and you understand what it means to buy a short sale property, then you may be ready to make this kind of commitment. Here's what you need to know.
What to Consider Before Buying a Short Sale
Short sales are typically sold for a price that is below market value. They're sold at a low price to compensate for the time and trouble the home buyer must go through to acquire the home. Short sales take much longer than standard sales because banks add a level of bureaucracy and lack of transparency that can slow the process by weeks or even months.
Sometimes, the discounted price is in line with the market value and not below it. The buyer must choose the price they offer carefully. If they make an offer that is too low, the bank is unlikely to agree to allow a short sale to go through.
Hire an Experienced Agent
Short sales are complicated processes. Throughout the short sale, there may be deadlines to meet and forms to fill out. In addition, each bank handles short sales slightly differently. The best real estate agent to hire when trying to buy a short sale is an agent who has experience with short sales. Working with an experienced real estate professional can help make the process simpler and less stressful. Working with an experienced real estate professional also helps ensure the process will be successful.
When seeking an experienced real estate professional, the home buyer should ask directly about the real estate agent's experience with short sales. Have they helped other buyers purchase short sales? Have they helped homeowners sell short sales? How often? A real estate agent who has helped home buyers purchase many short sales in the past is the best person to hire for this kind of real estate transaction.
Check Public Records
Sometimes, short sales cannot go through because the bank has already filed a motion to foreclose on the house. The best way to find out whether this has happened is to run a public records request.
A public records request will also reveal how much money is still owed on the mortgage. Knowing this amount can help the buyer gauge what the lender would expect to receive during a short sale. If there is a second mortgage on the house, this is also critical information. If there are two loans on the house, the second lender will expect to receive some money or the short sale may not go through.
This is another reason why it's very important to work with an experienced real estate professional. A good real estate professional can help the home buyer make the best offer possible. The amount offered to purchase a short sale home is a balancing act. Buyers must make an offer the lender (or lenders) will accept, while also avoiding overpaying for the property.
Qualify the Property and Seller for a Short Sale
Not all properties qualify for a short sale. Buyers who would like to make an offer on a short sale should start by ensuring that the property qualifies for a potential short sale situation. The following must be true in order for the seller to qualify for a short sale:
The seller must have no equity in the home.
The seller must be unable to repay the difference between the sales price and the existing loan(s).
The market value of the home must be below the amount owed on the house.
Sellers usually prove that they qualify to sell a home as a short sale by providing a hardship letter to the lender and a net sheet that lays out the homeowner's financial situation, as well as the justification for the short sale.
The home buyer can help ensure that the home qualifies for a short sale by requesting copies of documentation submitted to the bank. The buyer should also familiarize themselves with the bank's requirements to sell a home as a short sale. It's very helpful if the buyer and seller are both working with real estate professionals who are experienced with short sales. With two experienced real estate professionals working the case, it becomes much more likely the process will proceed successfully.
Submit Documentation and Purchase Offer
When the home buyer has decided that the home does qualify, it's time to submit an offer to the lender. The lender will want everything that a normal homeowner would expect to see from a potential buyer, including a sizable earnest money deposit and proof of funds. Being pre-approved is better than being pre-qualified.
Working with a bank can be difficult. Banks naturally take a long time to respond to most home purchase offers, so buyers should do everything they can to ensure their offer is strong. If they don't make a strong offer, it could be weeks before they find out they must make a better offer in order to be accepted. Buyers who are not sure what they need to do in order to make a good offer to a bank should work with their real estate professional. A real estate professional who specializes in short sales will be able to give the home buyer information they need in order to ensure they are making the best offer possible.
Be Patient
One of the most challenging things about buying a home as a short sale is the length of time it takes to reach the close of escrow. Banks are notoriously slow at responding to short sale offers. A person who has decided to buy a home as a short sale should be aware that banks can take days, weeks or even months to respond to offers made.
Reserve the Right to Conduct an Inspection
Inspections are important when buying a short sale. Short sale homes are often in a state of deterioration when they go on the market, because financially distressed homeowners are often unable to keep up with maintenance. Conducting an inspection serves several purposes:
Helps the home buyer go into the purchase with open eyes
Serves as leverage when asking for a price reduction or repair concessions on the house
Helps the home buyer decide whether they're ready to buy the house at all
Some home buyers choose to do the inspection before making the purchase offer, to help them decide if they want to make the offer at all. Others wait till after. Either way, home buyers must cooperate with the current home occupant to coordinate the home inspection.
Short Sale Contract
Under normal circumstances, home buyers can be reasonably confident that the contract will not be canceled at unexpected times throughout the home buying process. This is not the case with the short sale contract. Sellers can cancel the contract for several reasons, including:
The house is foreclosed upon
They decided not to sell
The lender accepts a higher offer
The homeowner files for bankruptcy
Sellers may continue to accept offers beyond the point at which the initial buyer has made an offer. Lenders can choose the most appealing offer.
Pros and Cons of Buying a Short Sale
Short sales have their pros and cons, so anyone who is thinking about buying a home as a short sale should take this into consideration.
Pros
Homes sold as short sales are often sold for less than the market value (they're a good deal!).
Short sales often have less competition than other homes.
Cons
The process is complicated and can be canceled at various times throughout.
Short sales take a long time.
Short sale homes are usually distressed and sold "as is."
Essentially, short sales are a great way for the home buyer to save money on the purchase of a home, but it's important to work with a real estate professional. Working with an experienced professional can help alleviate the other problems that can come with buying a short sale house.
How to Buy a Short Sale in North and South Carolina
Below are some common questions that people purchasing a home in North and South Carolina often ask.
Q: How long can I expect a short sale to take?
A: Short sales take, on average, about four months. However, individual experiences may vary.
Q: At what point should I get the home inspection?
A: You can get the home inspection either before or after making an offer. Getting the home inspection before can help you make an informed decision before making the offer, but getting the inspection after the offer is accepted ensures that you're spending money on an inspection for a house you're likely to buy. Do not give up your right to inspection during the process.
Q: The seller has accepted my offer, but the lender has not. Is it true the seller may continue to send offers to the lender until lender has accepted one?
A: Yes, even after the seller has signed the offer from one buyer, if additional offers continue to come in, the seller may forward those offers to the lender until the lender accepts one. This is another reason why it's important to work with a real estate professional, as a good and experienced real estate agent can help make an offer that a lender is likely to accept.
Buying a short sale is a long, complex process. It can be hard to decide if buying a short sale is worth the extra time and effort because it depends on so many factors. Work with an experienced real estate professional to help make your home buying experience a success.