How to Renovate Your Attic on a Budget
Posted by Megan Garrell on Friday, May 29, 2020 at 8:52 AM
By Megan Garrell / May 29, 2020
Comment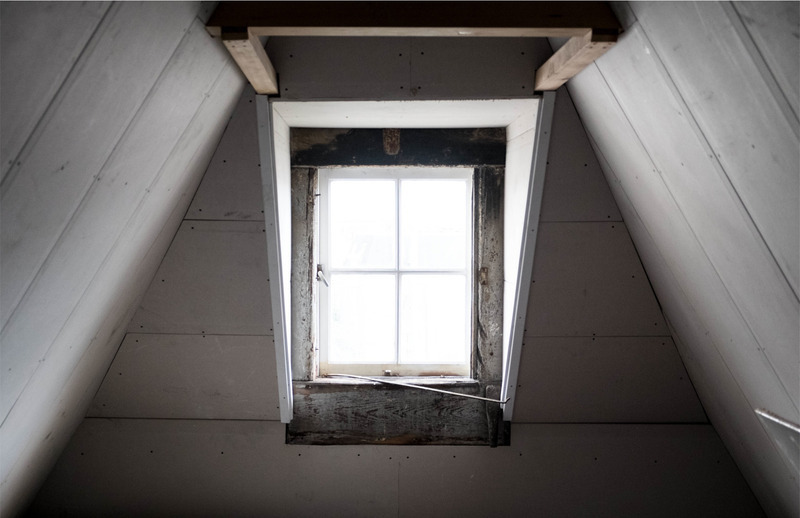 Written By: Dominic LoBianco
Many people are spending their time engaged in the latest home improvement trends as a result of the increased downtime. While many homeowners spend time on personal projects that do not increase the value of their home, savvy homeowners are concentrating efforts on ways to add value to their property: adding square footage, upgrading flooring, or finishing previously unfinished attics.
Renovation projects that increase square footage can overboard if not properly planned and budgeted for. As a result, not all projects make it into completion as funds deplete in the process. To prevent this here are some effective ways you can renovate your attic while on a budget.
Start Small, the Upscale
Instead of focusing on renovating the whole area in one fell swoop; break down the workload into chunks. This saves you money as you gradually work towards completing the whole project. This also gives you breaks in between projects allowing you to accumulate more funds. Not everyone has the full coverage to finance a whole overhaul hence laying the work out in bits prevents overspending thus tackling two birds with one stone.
Lower Maintenance Costs by Waterproofing
Any residual moisture is bad for construction. Leaky roofing panels, insulation, and ceilings should be dealt with beforehand. Otherwise, your project could face future disasters due to prevailing moisture in the air, and the breathing hazards that come with it. Perform a moisture test to establish if there is a problem.
If you find the presence of any moisture in the air, consider getting a dehumidifier to prevent the build-up of mold or mildew while you address the source of the issue. A damp area will not only ruin the effort and time taken into the renovation, but it will also waste your money invested. By waterproofing your space with paints you stand to lower maintenance costs and repairs.
Ensure Legalities are in Order
Apply for the recommended building permits before the initial steps of remodeling. Researching the current permits and building codes in your area helps give a rough idea of your overall expenditure which in turn, prevents you from going over your budget. If you have to rent a lift for any external repairs or to deliver supplies upstairs, ensure that it complies with local ordinances and homeowners association guidelines.
Utilize Creative Flooring
Flooring can be quite expensive so seek out cost-friendly alternatives like vinyl tiles and concrete floorings instead of traditional tiles. While hardwoods are traditionally considered the standard, alternative hardwood laminate can be a fraction of the cost. For a more solid airtight combination, consider using stain with sealer as a flooring option. Various colors can be used according to your preferences. After this, apply a protective sealer as a coating. It is long-lasting and hides any crack and blemishes easier than regular paint.
Paint the Walls Yourself
Hiring a professional to prepare your walls and handle the paintwork is a time-effective benefit to those working on a timeline. However, a good recommendation is to handle the nitty-gritty groundwork yourself. Consider watching a few videos to equip yourself with the relevant knowledge of the task at hand. Stuff like painting the walls yourself alleviates the additional costs of hiring a professional which in turn saves you money. You will also experience the feeling of satisfaction and accomplishment having contributed to the renovation.
Installing Insulation
Insulation provides a myriad of benefits to the home. With insulations, you stand to regulate the temperatures within your attic while allowing cleaner airflow. Most importantly, you stand to lower your energy bills effectively in the long run. Spray foam insulation is a recommended option as opposed to fiberglass. It doesn't promote the growth of moss and is easy to install.
Reduce Costs on the Ceiling
A budget-friendly option to consider when it comes to the ceiling is to paint it. It's quite manageable and easy to paint your ceiling. Good paint can improve the overall aesthetics while covering up pipes and layer underneath a well-toned blend. This saves you money that you would otherwise spend on equipment that would be used on the ceiling such as drills, bolts, nails, and metal.
That is if your ceiling isn't badly off. However, if you need to finish up on the ceiling and the damage is extensive, then consider using a drop ceiling. It is a cheaper option than a drywall ceiling.
Seek Affordable Lighting
Good lighting is essential to providing ample brightness as certain spaces are usually engulfed in darkness. As you consider what light sources to use, we recommend seeking options such as natural lighting However, if it isn't an option then the use of LED light strips is an alternative. LED light strips are affordable and provide sufficient brightness while lowering energy costs. This helps your budget and saves you money than other lighting options
Reduce Expenses with DIY Projects
Consider seeking DIY approaches to enhance your aesthetics on a friendly budget. Simply heading down to the hardware store and purchasing a few planks of wood, nails, and tools to construct a DIY seat will cost less than purchasing a new one. Also, you can utilize other furniture lying around in the house to aid your remodel. This keeps things budgeted and saves you money. If that's not possible then taking a trip to the thrift store is another pocket-friendly way to get the things you need at a reduced price.
Bear in mind that renovating does require effort, time, and money. By implementing some of the ideas listed, you can remodel your attic and save money in the process. In time, rest assured your budgeted goals will be accomplished with your space never looking the same again.
For more tips on getting your home in tip-top shape for selling, check out our blog Top 5 Property Problems That May Leave Your Home Unsellable.