Preparing for Hurricane Season
Posted by Patricia Utsey on Wednesday, October 4, 2023 at 3:39:14 PM
By Patricia Utsey / October 4, 2023
Comment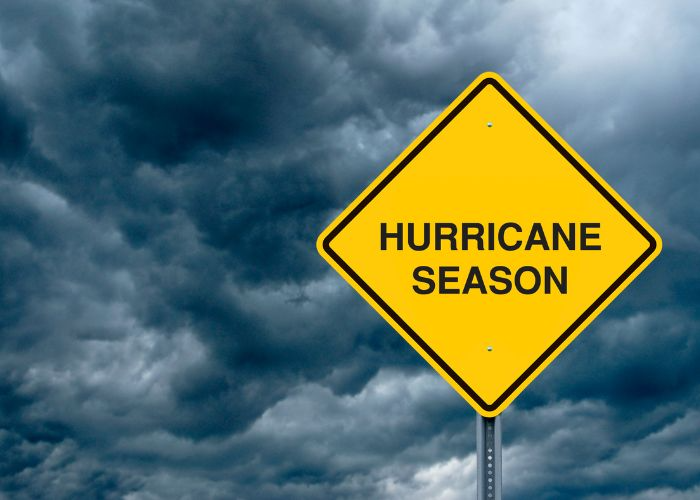 South Carolina is no stranger to hurricanes. The traditional season with the most hurricane activity runs from June through November with peak months being August and September. As potential storms threaten the Low Country, homeowners must be prepared to stay safe and to protect their property as much as possible. The best time to prepare is now. Here are the steps we recommend to prepare for the Atlantic Coast hurricane season.
Prepare an Evacuation Plan
You need to know where your family can go and how to get there safely before a storm strikes. Connect ahead of time with family or friends who could offer temporary shelter if you need to evacuate. Plan several routes to get there in case flooding or other damage closes one more more routes. Stay tuned to local weather forecasts and government announcements for evacuation notices, road closures, and other vital instructions. Use the following resources to help you prepare your evacuation plan:
Assemble a Disaster Kit
You will need supplies in the event of evacuation or sheltering in place. The storm and its aftermath can leave you with no electricity, communications, or basic needs. Your disaster kit must have enough non-perishables, water, medicine, radios, batteries, flashlights, and other needs for everyone in your family. Remember to include your pets' needs. Here are some resources to help you assemble a ready-to-go disaster kit:
Prepare Your Home
Prepare your home in advance to withstand hurricane impacts. Trim trees and shrubs and remove any overhanging limbs from around your home or other buildings. Install storm shutters and impact glass. Seal outside wall openings. Investing in a sturdy garage door that can withstand hurricane-force winds can protect this highly vulnerable aspect of your home. Here are more recommendations for how to protect your home from storm damage:
Document Your Possessions
Make as complete a record as possible of all your possessions. Include photos, serial numbers, purchase receipts, and anything else that could help you if you must file a damage claim with your insurance company. We recommend scanning documents and storing images in a portable storage drive you can take with you if you must evacuate. You should also store copies in cloud-based storage for extra security.
Review Your Property Insurance
It's always a good idea to review your insurance policies to be sure of what is covered in the event of a storm. Standard homeowners' insurance may not cover some hurricane or flooding damage, so you should not be caught by surprise. Some zones require flood insurance and extra hurricane insurance is also a sound investment. Contact your insurance company and review your coverage with a local agent.
Jeff Cook Real Estate wants everyone to be smart and safe during hurricane season. Take advantage of the information provided above and do not hesitate to ask for assistance with making your disaster plans.