Summer Cookout Tips and Trends
Posted by Lee Willey on Monday, June 28, 2021 at 10:00 AM
By Lee Willey / June 28, 2021
Comment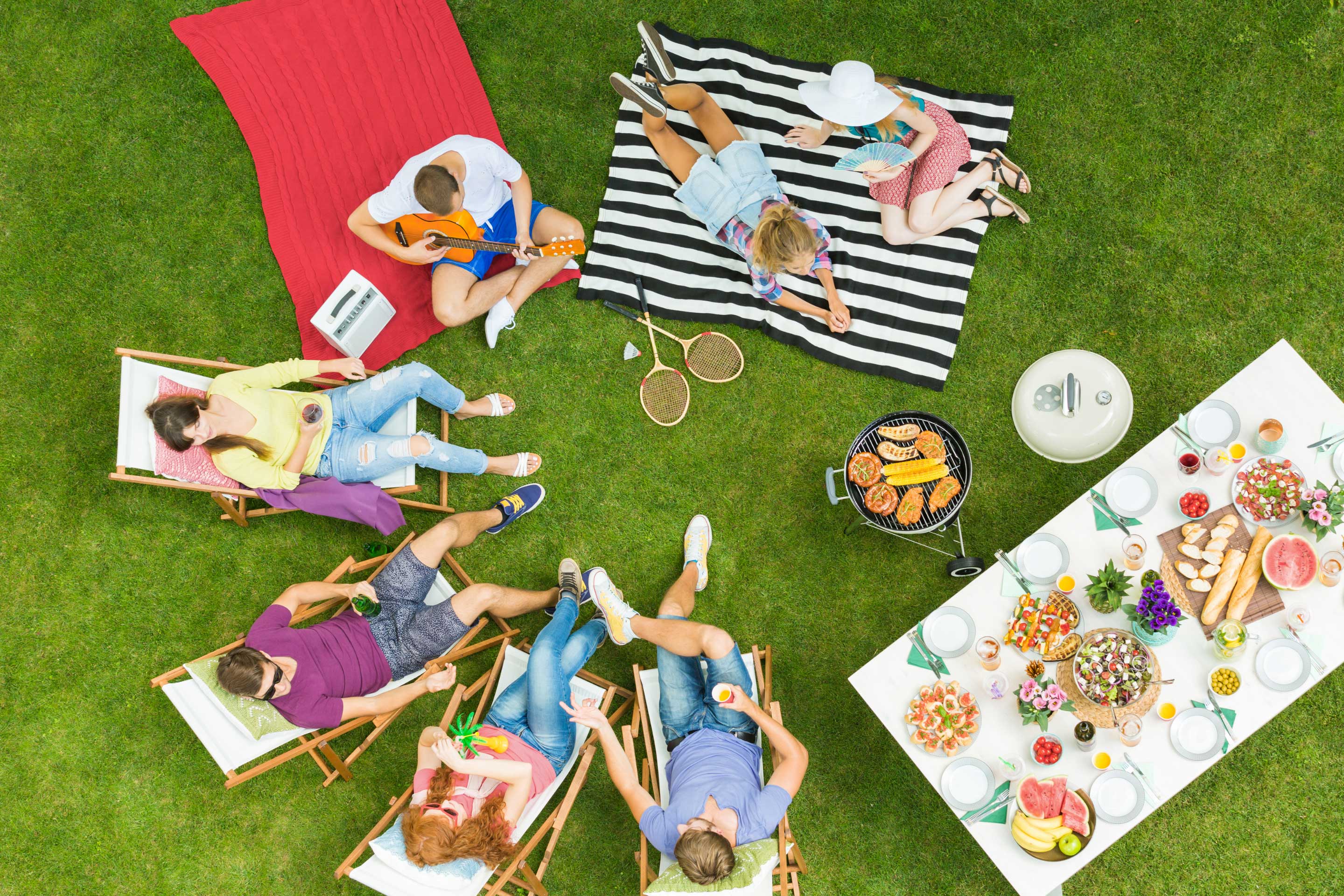 The sun is up and shining bright. It's a great day for a cookout with family and friends. It's a well-known fact that summer is best enjoyed with good company and even better backyard grilling. This blog will help you get the most out of that experience with new tips and tricks to try for the season.
1. Make The Setting Welcoming
If you want people to have a blast at your party, make sure you prepare the ideal ambiance for them. A clean and orderly area is a great place to start. Take some time to make sure the grass is cut, the leaves are raked, and your seating arrangements are cleaned and ready to be used.
When creating the appropriate atmosphere, it is important to consider the guests' perspectives. Make sure there are plenty of spaces for them to gather in. Whether standing and chatting beside the grill or lounging by the pool, there should be plenty of comfortable options for them.
2. Add Unique Backyard Features
One feature that is a worthwhile investment is an outdoor kitchen is a great way to give your backyard patio that extra nudge you're looking for. This provides convenient access to anything you might need to host cookouts or special celebrations right in your backyard.
Think outside the box with what you offer your guests. Instead of scattering regular plastic chairs on your patio, you could use blankets and spread them all over your lawn for extra seating. On top of the blankets, put pillows, cushions, and even crates. Any wooden box with a surface to put the food on will do. This will make for a cozy picnic area everyone can get comfortable in.
3. Beat the Mosquitoes
The backyard offers many enjoyable summertime activities, however, it also exposes you to those pesky mosquitoes. Think ahead and prepare for how to prevent or eliminate these little pests from spoiling your summertime fun.
There are several different strategies for reducing or eliminating mosquitoes from your backyard. Some of these include various yard treatments, larvicides, sprays and foggers, citronella torches or candles, mosquito zappers, or mosquito traps.
4. Make Sure Your Grill is Clean
Before you lay any food on the grill, remember to clean it. Don't let the salmon skin's flavor from the last cookout get to your baby back ribs and burger patties tonight.
One uncommon way of cleaning the grill is with a cut onion. It's chemical-free but still works great for removing grit and grime. Aside from getting rid of unwanted particles, the onion's enzymes will also season the grill as you rub it. The trick is to make sure the grill is on when you do so because the heat activates the natural cleaning power.
5. Keep Food on The Right Temperature
Hot food must stay hot, and cold food must stay cold. To keep food hot, it must stay 145oF or above. Cold food should be 40oF or below. To keep grilled items warm, let them sit on the grill but away from direct heat.
However, when it comes to cooling, there is a more creative way. Instead of the usual store-bought ice, use balloons. Fill them with water, freeze them, and put them in a kiddie pool where your cold food and drinks can stay frosty.
Having The Perfect Cookout Space
If you're truly a barbecue enthusiast, you understand how important these little get-togethers are. And you also understand how great of a factor the cookout area is. These tips can help you achieve the perfect backyard space.
If you're wanting to upgrade your space, or your backyard isn't quite large enough for hosting, perhaps it's time to sell and upsize. If you are in the market for a new home, keep the backyard and patio area in mind when you are searching. When you are ready to sell your home, buy a new one, or both, Jeff Cook Real Estate has neighborhood experts that are ready to help you.