Top 5 Organization Tips for Your Home
Posted by Thomas "Jeff" Cook on Thursday, February 6, 2020 at 12:19 PM
By Thomas "Jeff" Cook / February 6, 2020
Comment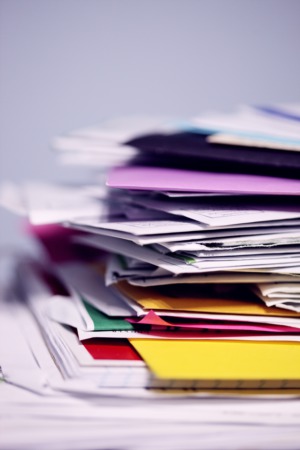 Do you feel as if you're running out of space in your house? As the new year's upon us we've probably accumulated a lot of stuff the previous year and now we have to clean house. Well not necessarily, here are 5 unique and innovative ways to organize your house and finding space you didn't know you had.
1) Wall Shelving
If you have minimal square footage in your home consider displaying of your valuables on a wall shelf. Most of these shelves are reasonably priced and if you love doing DIY's you can easily make one yourself. These shelves will not only add great design to your space but also save you a lot of space.
2) Wall Sconce in the Bedroom
A commonplace most people lose space quickly is in the bedroom. Utilizing every bit of it is crucial in order to stay more organized. Installing wall sconces not only saves you space on your nightstand but also makes your room have a more polished and fresh look. Your room will look bigger
3) Put Your Cookware on a Wall-Mounted Storage
So you open your cookware drawer and it's a complete mess!! This is far too common for most of us. Consider hanging your pots on wall-mounted storage. This method isn't only great for organization but it can also make a design statement. You get a beautiful wall with all your pots on display and you unclutter your kitchen cabinets, it's a win-win!
4) Utilize Your Kitchen Cabinet Space
The more kitchen cabinets you have the better!! For most of us though it doesn't matter how many cabinets we have in the kitchen chances are we'll run out of them sooner or later. Utilizing this space by installing sliding drawers in your cabinets clears up a tremendous amount of space and keeps your kitchen organized. Another tip for your sliding drawers in the kitchen is putting in dividers to utilize that space better.
5) Furniture That Doubles as Storage
A lot of furniture that's available now is very multifunctional and this is great for us because more space to stay organized is always a good thing. Consider buying an Ottoman with a lid to store your throws or pillows. A coffee table that opens up like a trunk to store candles or oils. The possibilities are endless. This idea is great if you have kids also because at the end of the day you can quickly throw their toys in one of these storage areas. Also, consider a dining table with drawers to keep your plates and utensils; it only makes sense! Don't you think?
Start the new year on a good note and try these methods of organization. You'll not only save a good amount of space but your house will look fresh and new. Remember though, you can always get rid of some of your stuff whether you sell it, rent a storage unit in Charlotte or give it away. Your clutter can be someone else's treasure.