What You Should Know Before Moving to Charleston, SC
Posted by Thomas "Jeff" Cook on Wednesday, June 15, 2016 at 9:48 AM
By Thomas "Jeff" Cook / June 15, 2016
Comment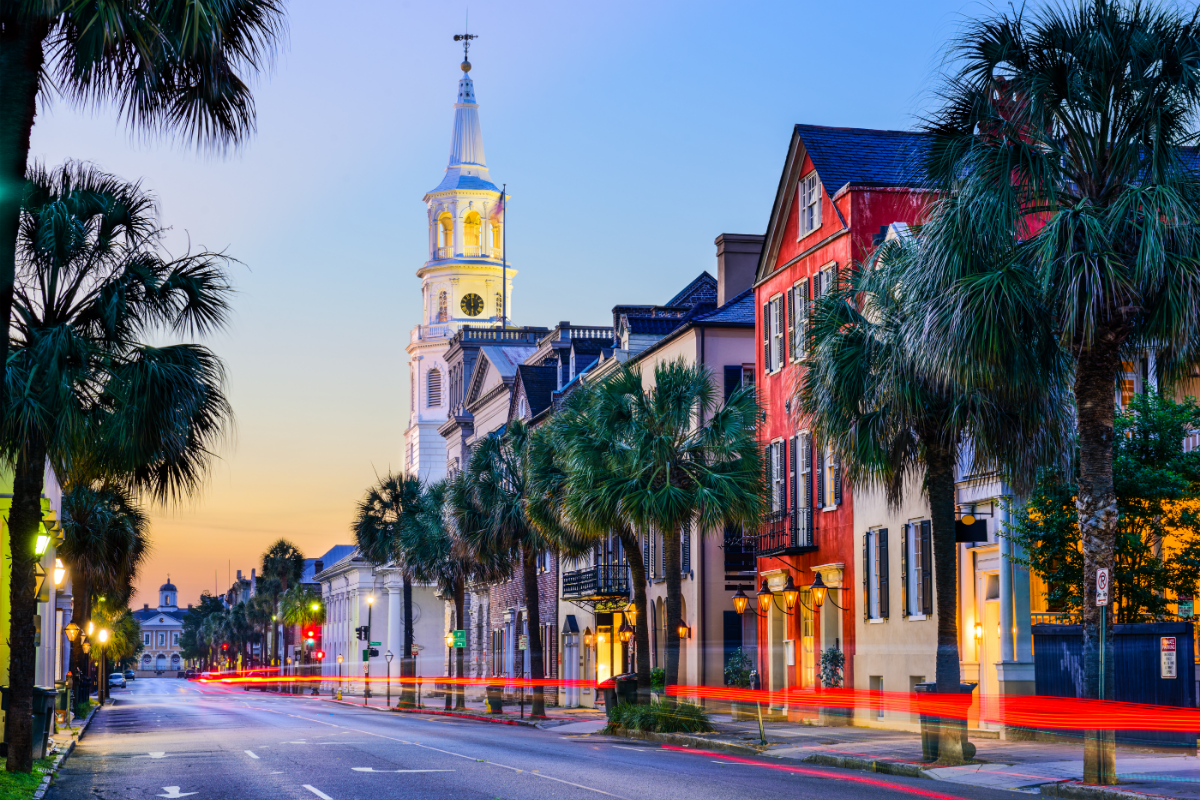 The city of Charleston and its surrounding suburbs are a tight nit community that can sometimes feel like it's own little world. There's a different kind of walk, a different kind of talk, a whole different vibe. Therefore, we've compiled a list of things you should probably know before you move to Charleston.
Charleston has many different names.
Charlestowne, Chucktown, The Chuck. Within the city of Charleston are five different areas known as Downtown, James Island, Johns Island, Daniel Island, and West Ashley. While they are not their own cities/towns, they still have their own identities. If you say you're going to Charleston, a local knows that as Downtown on the Peninsula. But if you want to mail something to any of these areas, you better write Charleston on the envelope.
Along with Charleston, located in Charleston county, are cities within two other counties Berkeley and Dorchester. All three are known together as the Tri-County. Most residents of the Tri-County live in one county and work in another. Because of that, and the thousands that are moving to the area this year, be prepared for traffic! Interstates 26 and 526 can be a disaster from 7-9 am and 3-7 pm. Even secondary roads can get a bit crowded during rush hour. And some of these roads have two names. The number of the highway and whoever it is named for, which can get confusing at times.
We say things differently here.
Especially different from our neighbors to the far north. Here, everyone is "y'all" not you guys. We call soda Coke, not pop, regardless of which flavor we really mean. Don't make fun of the way we talk or we'll bless your heart. This also goes for Gullah Geechee, which are English-based creole languages kept alive through food, storytelling, and those beautiful sweetgrass baskets you see sold at the market Downtown.
Hurricane season lasts from June to November.
While we've been lucky over the past few years to miss out on big storms, Hugo left, over $5.9 billion in damages 27 years ago and we're due for another big one. Make sure you pay attention to the news and weather during the hurricane season. Put together a hurricane disaster kit and make a plan with your family. Now, wait! Don't let this scare you off from the Charleston area. As I said, we miss out on a lot of the storms. However, that doesn't mean you shouldn't be prepared.
Even though most tourists visit during the summertime because of the nice weather and the beaches, fall is also a popular time of year in the area. Football, hunting, and oyster roasts. I'm not sure what's bigger here, sports or seafood. You'll have to pick sides when you move here: Carolina or Clemson.
Once you relocate to Charleston, never stop being a tourist.
No matter how long you live here, you will always be learning things. There is so much history from the Revolutionary and Civil Wars. Carriage rides and walking tours provide many stories. Don't forget about the ghost tours as well! Visit landmarks like Fort Sumter, Angel Oak, The Battery, and White Point Gardens. Check out the places that have been showcased in big movies such as The Notebook and The Patriot.
We enjoy family nights at minor league sports.
While we don't have a professional major league sports team we do have minor league baseball and hockey. Check out the Charleston Riverdogs, part-owned by Bill Murray, and the South Carolina Stingrays who made it to the Eastern Conference Finals for the Kelly Cup this year. Both clubs offer a variety of fun promotional nights for the town such as low priced ticket nights, Thirsty Thursday specials, and fireworks nights.
The Tri-County is continuously increasing in jobs and housing.
Boeing is steadily growing their plants every day. Volvo is building its first American factory in Berkeley County which expects to be ready in 2018. And we here at Jeff Cook Real Estate are expanding our office to 100 agents while searching for new locations in the area to open more offices.
We have lots of cultures.
From the Gullah Geechee previously mentioned to art, music, and food, Charleston has is full of culture. There's a festival almost every month. Marion Square is home to many such as the food and wine festival, fashion week, and Spoleto. Other events include the Flowertown Festival, oyster roast at Boone Hall, and Zac Brown's Southern Ground Music and Food Festival.
We really do love food in Charleston!
As you can see by the two huge food festivals we have, along with multiple restaurant weeks throughout the year, food is what Charleston has become known for. I'd say we're best known for our local and fresh seafood. And it's like Bubba said on Forrest Gump, there's plenty of ways you can cook it. Just remember, it's called peel-and-eat shrimp for a reason. Don't forget to take that shell off! Click here for more information on some of Charleston's BEST local restaurants.
Each beach has a different feel.
Folly is known to host the younger crowd, even though drinking on the beach was banned a short while ago. The waves are nothing like Hawaii and California, but surfers still like to congregate at The Washout. Isle of Palms has a large county park at the bottom of the connector onto the island where a large number of families like to go. Sullivan's Island is more for the down to earth locals. Parking is harder to find since it is not as commercialized but it's worth the walk down to the beach for an afternoon of relaxation.
We'd love to get input from the locals or recurring visitors on things we may have missed that they'd learned they should know while living in or visiting the area. Tired of visiting and want to become a resident? Give us a call today.