What's New in Charleston in 2021?
Posted by Lee Willey on Monday, July 19, 2021 at 10:00 AM
By Lee Willey / July 19, 2021
Comment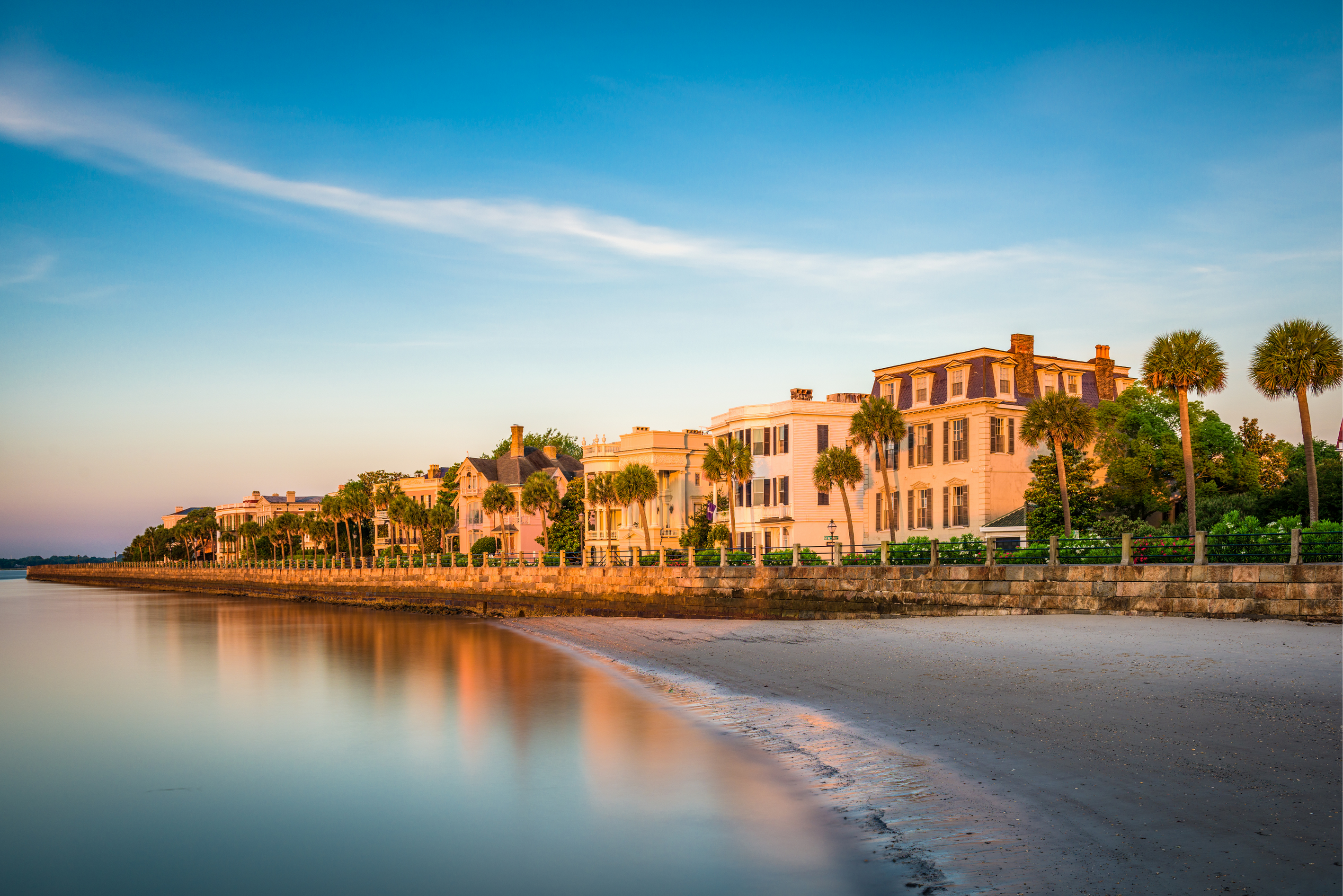 Despite all the setbacks in the world, Charleston is a city that refuses to stay still. Located in South Carolina, Charleston is one of the most popular and beloved cities in the South of the United States. Widely considered one of the friendliest cities to visit in the US and the world, the port city is a delightful stop that gathers history, entertainment, and quality of life under a single roof.

But that doesn't mean the people of Charleston are content with just that. This year has been packed with amazing announcements and events that show just how fast Charleston is growing. So let's take a look at what's new at Charleston this year, who knows; if you are moving soon then Charleston might just end up on your radar.

The Exchange at Maybank

This mixed-use commercial center has been the talk of all locals and visitors and for good reason. While it's under construction right now, it's believed the first stages will be completed this year; and so far it looks breathtaking. Combining living spaces with office buildings and beautiful gardens, The Exchange at Maybank is just an experience on its own.

When completed, The Exchange is expected to include 12 buildings and combine the best parts of the Charleston community with the bustling commerce you expect out of a commercial center. The most important development, however, comes in the form of its Medical Facilities, which will provide service to Charleston's ever-growing community. All of which only solidifies Charleston's position as one of the best places to live in the USA.

The International African American Museum

The IAAM is quickly proving to be one of Charleston's cultural hotspots, and it isn't finished yet. The Museum is meant to showcase the pivotal role of South Carolina in the history and development of the United States, and to rekindle the passion of its inhabitants in their legacy and culture.

Combining classic displays with cultural events and interactive expositions, the Museum is planned to be a revolutionary experience in Charleston. With almost a hundred million on the line, there's no doubt the IAAM is going to be unlike anything else in the city.

The Master Distiller's Experience

Firefly Distillery is Charleston's oldest distillery, but that doesn't mean it can't reinvent itself this year like any other business. Starting this year, Firefly has introduced their Master's Distiller's Experience which allows visitors to enjoy a personal experience with the most famous spirits from the Distillery.

Up to 12 people at a time will be allowed to taste the wonderful selection at Firefly, including vodka, rum, bourbon, and much more. And the best part is that each spirit is accompanied by a behind-the-scenes look at the manufacturing process of each one. It's both a social event and a learning opportunity all in one.

And much more...

Charleston has no shortage of upcoming business and locales: From the downright gorgeous Sweetgrass Inn, the modern Ryder Hotel, new locations of the traditional Crust Wood Fired Pizza, and beyond, there's no shortage of new businesses and opportunities in Charleston. And the reason is simple; people love Charleston.

We are talking about one of the best cities in the world to buy a home and enjoy a friendly and fulfilling life. So you can fully expect to see this growth every single year at Charleston because more and more people are choosing to find their home here.