Why Is Jeff's Head On Rosie?
Posted by Cory Towler on Monday, June 26, 2017 at 1:46 PM
By Cory Towler / June 26, 2017
Comment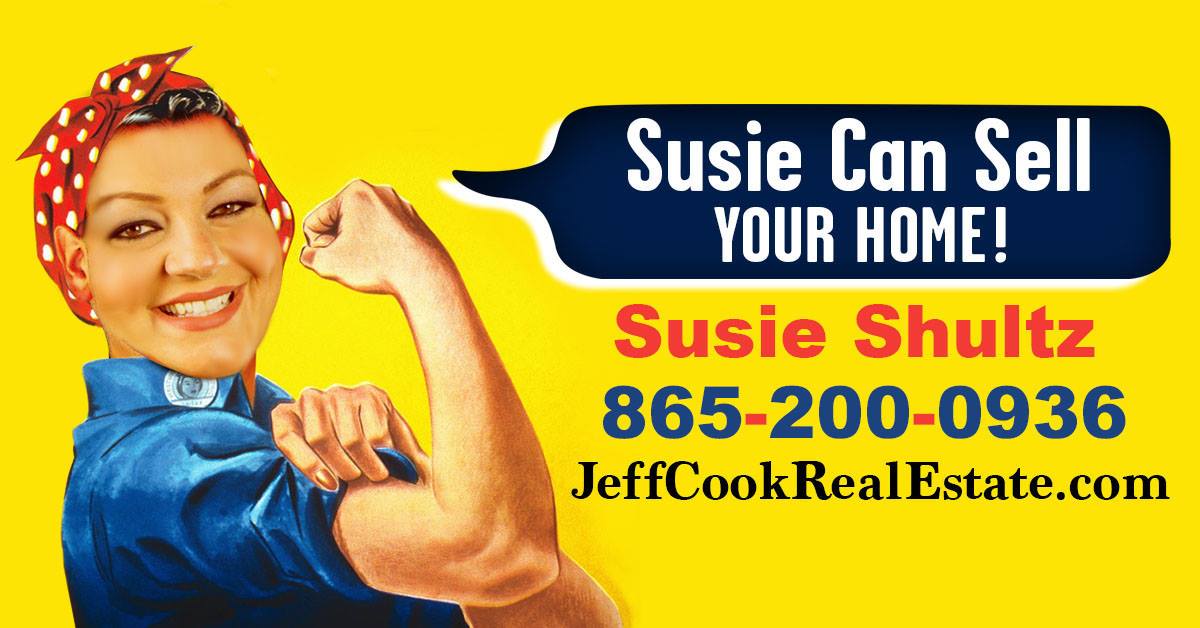 **UPDATE**
We've had one or two women's rights activists message us asking if we are attempting to minimize women's rights. No. In fact, just the opposite is true as Jeff is promoting all of his female employees this month by featuring them on Rosie boards. Please click here to see Jeff and his 40 female agents being featured as Rosie.
Dear Charleston,
Hi! I'm Jeff Cook, of Jeff Cook Real Estate, located here in the Charleston area. You may know me from the variety of billboards I've put up over the years. Some of the team's favorites have been me as Lego Man and also Old Woman in the Shoe, and my most popular "Moving to Canada" billboard featuring Donald Trump and Hillary Clinton.
As you drive around the tri-county the next two months, you may notice my face on the bodies of "Rosie the Riveter" and "Uncle Sam" in my latest billboard campaign. I imagined it would turn some heads, get a few laughs, and be considered a compliment to strong women that I wanted to be associated with an iconic figure.
Showing off muscle in the rolled-up sleeves of her work shirt with a red bandana tying up her hair, "Rosie the Riveter" was a strong, iconic, female image used in campaigns to recruit female workers during World War II. She helped increase the percentage of females in the workplace by 10% in 5 years, with the aircraft industry employment growing to 65% females. Rosie's mantra of "We Can Do It" forever shaped the involvement of American women in the workforce, who took the initiative to take charge and take care of the homeland.
Head over to Facebook and you will notice that all female agents in my company have been provided their own Rosie banners to promote themselves. It is the mission statement of my company to empower my team to strive for their very best and I believe this move will empower my female employees as well as any women looking to get into real estate by associating them with such a strong, working-class, memorable woman. A real estate career allows a woman to be well balanced with work and home so that they never have to feel guilty for missing out on time with their families.
I believe real estate is a fair industry where men and women have the chance to be equal in pay. Here at Jeff Cook Real Estate, they are given the same opportunity with the same benefits to becoming a top producer on the team. Just last year, our coveted King Kong trophy for the top producer of 2016 was awarded to a female agent. She hit a homerun with Rosie's mantra of "We Can Do It!" Currently, female agents make up approximately half of my sales team and are responsible for approximately half of the real estate sales made under the team so far this year.
I would really like to see my sales team rise to equal parts men and women. I have also provided the male agents on my team with their own Uncle Sam banners. I strive to see my agents become powerhouses in the real estate community and help them advance their careers. Have you considered a career in real estate? Come join the #1 team in Charleston. Visit www.JoinJCRE.com or call 843-501-9786 for more details.