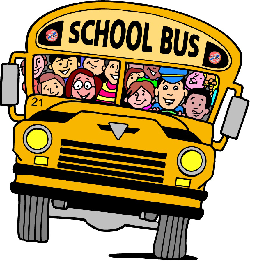 School Information
Changing schools and moving can be stressful events, even if the entire family is excited about the move.
Your child's school records are among the important documents you will need to round up or make arrangements to have sent during a move.
As soon as you decide to move:
Research the schools. The difference between a top rated school and a school that lags behind its peers could be as simple as living on one side of the school boundary. Also, if your child has special needs or unique goals (i.e. they had been in a foreign language immersion program), you will need to find out what is available where you are moving to.
Start early. Even public schools may have waiting lists if they are charter or target schools.
Find out if there are any extra-curricular activities that require early enrollment or may involve practice over the summer before the school year starts.
Enroll your children in their new schools. Make sure you've filled out all the required paperwork and have all the necessary doctor forms, immunization records, etc. so that the kids can start on Day One.
Get a copy of your children's current coursework so that the new school can get a better idea of where to place the child in terms of classes or levels.
After you arrive at your new place:
Drive the kids to their new school before school starts.
Consider introducing yourself to the neighbors, depending on your comfort level talking to strangers. You may want to go door to door or actually throw a backyard or house party inviting your closest neighbors over.
Talk to the new school counselors to make sure they know that your kids are experiencing not just a new school but have actually experienced a major house move as well.
Look into extracurricular activities (associated with and without the school) to give the kids opportunities to meet new friends.
---
Finding the right school for your child can be difficult. Click on the links below to get all your answers before you decide which neighborhood to move to: