Buyer's Guide
How homebuying works.
Besides putting a roof over your head, owning real estate is a great financial investment. It's one of the best ways to build equity. Although the market fluctuates, home ownership has proven to be an unequaled financial investment over the long term. It also comes with numerous side benefits. For instance, you can deduct the interest paid on your mortgage and property taxes for your income tax every year. More importantly, owning real estate allows you to stop paying your landlord and start paying your own mortgage!
This guide will help you understand how home buying works.
Is now the right time?
Buying is often cheaper than renting. The first thing you need to know is if the time is right for you to buy a home. Know your finances. With increasing prices and interest rates now may be your best time. For instance, if you wanted to buy a $300K house, but the rate increased by 1%, you could only afford a $270K house to keep the same monthly payment.
Define your goals, understand your options, and create an action plan.
Just because you are financially prepared to own a home doesn't mean you need to buy one. Understand what your personal motivations are for buying a home. Start thinking about the kind of home, the location, and the features you want. Start researching housing options. Create an action plan for purchasing a home — a timeline — that takes into account progress you want to make toward buying a home, but also the other things in your life that need to get done. Be realistic! Bringing in a real estate professional from Jeff Cook Real Estate is critical, as we can help move the process along, help you set goals and advise you as you create your action plan.
Contact a real estate professional.
Give us a call! Buying a home is a big deal. It is an investment. Buying a home entails many opportunities but also many challenges. When done correctly, the latter can be avoided and the former can be seized with the help of one of our experienced agents. We have the local market knowledge, the track record of excellence, and the years of experience you need to get the ball rolling in the right direction.
Get pre-approval for a loan.
Get pre-approved on a loan before you start investing too much time looking at homes. We can help you do this. The pre-approval process involves speaking with a lender and giving them permission to review your financial history. As a qualified borrower, you will know exactly the amount you can borrow to buy a home and your offers may carry more weight.
Find THE ONE.
Create a list of "wants" and "needs." This is the first step in finding the perfect home. There is no such thing as a perfect home. Only when you begin separating what you must have and what you would like to have can you start narrowing your search. Once you've narrowed your search, with the help of your real estate professional, you can begin viewing homes in person. We recommend that you view all homes in person with your real estate professional. We have 15 years of experience helping people buy homes, have seen thousands of homes and have worked with hundreds of buyers just like you!
Make an offer and negotiate with the seller.
Ready to make an offer? We will help you create the contract, specify the sales price, and include any clauses specific to your terms of purchase. The terms of purchase include things such as your desired closing and possession dates and your down payment amount. Our agents will make sure what is on the offer sheet matches what you intend to offer. Besides drawing up the contract, we will be there to answer any questions you have. Once everything is complete, we will bring your offer to the seller or their representative. The seller will either accept, reject, or counter your offer. No matter what happens, we will be there to make sure you deliver a response that increases the chances of you getting the home you want! We are extremely skilled and savvy negotiators. We help negotiate the sales price, closing costs, closing date, repairs and appraisal issues.
Closing the deal.
Once your offer is accepted, it is time to finalize the details of your mortgage in order to close the deal. Your down payment, interest schedule, and interest rate will all be finalized with your lender. Your agent from Jeff Cook Real Estate can serve as a valued advisor in this time.
To actually take ownership of your new home, a few final steps must be taken.
Title Search – A title company will perform a title search into the property's ownership history to ensure that no claims exist against the title and that no encumbrances exist on the property that may restrict the way you use the land. All property owners must also purchase title insurance to cover losses if there are mistakes in the real property records.
Final Walkthrough – The final walkthrough is your chance to take a look at the home one final time. Make sure it is in the same condition as when you signed the sale agreement and that everything to convey in the sale is accounted for.
The Closing – Also called the settlement, the Closing Date is the day you will meet with your lawyer, real estate agent, or escrow agent to review, verify and sign all paperwork required to complete the transaction. The closing is where closing costs — including transfer taxes, legal fees, and property adjustments — must be paid. You will receive not only the title and copies of all pertinent documentation, but also the keys!
Home Buying Process Checklist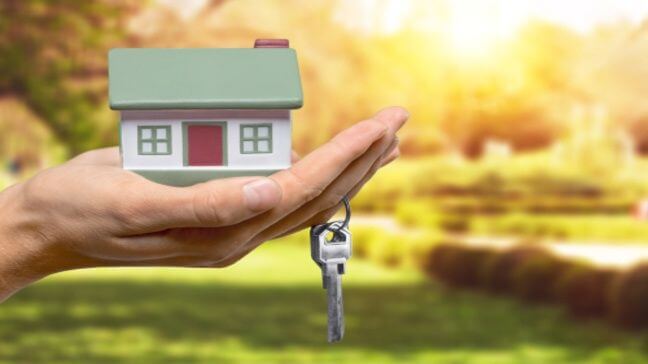 The process of buying a house will take you through several steps. Home buyers who are prepared for the process will find it goes much more smoothly. With that in mind, the following steps will get you in your dream home in no time.
Decide What You Want from a Home
Before you even look for a real estate agent, start thinking about what you want from a home. How much house do you need? How many bedrooms and bathrooms? Where do you want to be located? What extras do you need or want?
Make a home buying checklist with separate sections for your needs and wants. You will eventually show this to your real estate agent.
Evaluate Your Budget (Including Down Payment and Monthly Mortgage Payment)
It's smart to get an idea of your budget before reaching out to a real estate agent, but you can switch the two steps around. This will involve researching all of your mortgage loan options. Look into a conventional loan as well as special deals from the federal housing finance agency.
Your goal here is to get a general idea of the purchase price you can afford for monthly mortgage payments. That should be broken down into the monthly mortgage payment and the down payment. Don't forget about other expenses, such as closing costs, the home inspection, property taxes, mortgage insurance, and homeowners' insurance.
Find a Mortgage Lender
You will also want to look for a real estate lender. Look at various options for your home loan and compare rates between mortgage lenders. Remember that your credit report, income, and other factors will also influence how much house you can afford. Ideally, you want to get a mortgage pre approval from your loan officer before you make an offer on your dream home.
Find a Real Estate Agent
Real estate agents are crucial to the entire home buying process. Make sure to find one with experience in your area and with your preferred type of property. When you first meet with your real estate agent, let them know your budget and share that home buying checklist of features and amenities you need.
Look for Your New Home
Your real estate agent will help you find your new home. They will use their industry connections and knowledge of the market to find properties that fit your preferences. Their knowledge will save you a great deal of time when house hunting.
Make an Offer!
Once you find the right property, look to your real estate agents for guidance. They will help you make an offer, including helping you figure out how much to offer. They will also go through your checklist with you, such as your pre-approval letter for mortgage loans from your loan officer.
From there, your real estate agent will continue to guide you through everything, from putting the deposit in an escrow account to the entire closing process and dealing with your loan officer or mortgage lenders. Soon, you will be ready to move into your newly purchased home.
Let Jeff Cook Real Estate guide you through the entire real estate transaction, including helping you find your new house. We're here to answer your questions and ensure the home buying process goes as smoothly as possible.