The Hidden Gem of the Real Estate Market: Carolina Park Homes For Sale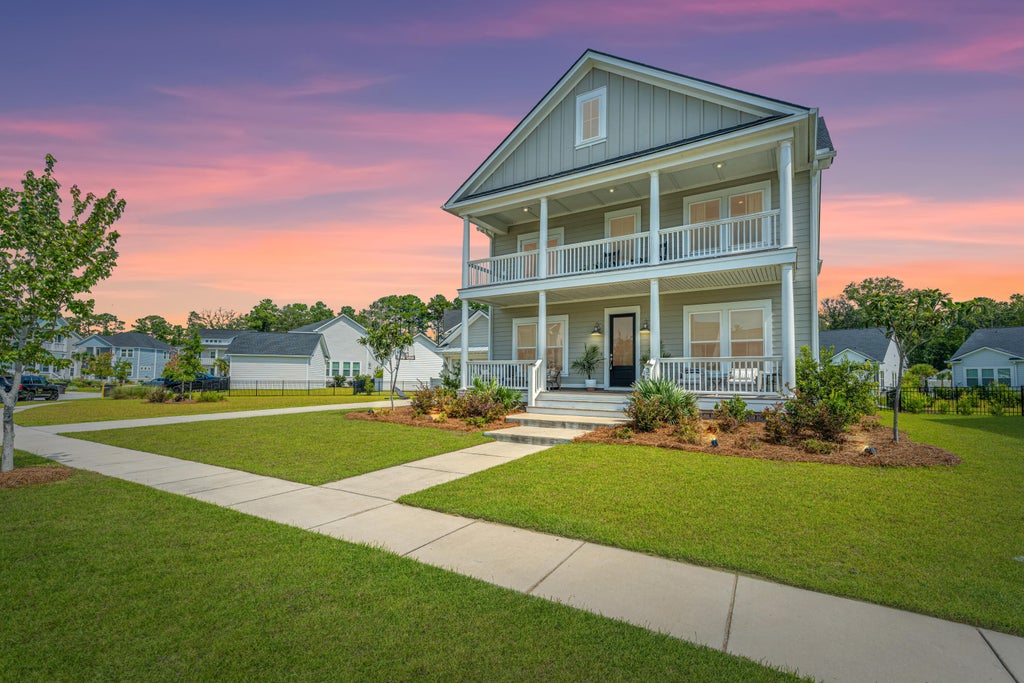 Discovering Carolina Park
Nestled in the heart of Mt. Pleasant, South Carolina, Carolina Park stands out as a beacon of luxury, comfort, and Southern charm. A tour through this upscale neighborhood reveals a unique blend of architectural brilliance and natural beauty. But what exactly makes Carolina Park homes for sale such a sought-after commodity in the real estate market? The answer lies in a combination of factors, from its prime location in Mt. Pleasant, SC, to its masterfully designed properties.
Location, Location, Location: The Allure of Mt. Pleasant, SC
When prospective buyers hear "homes for sale Mt Pleasant, SC", their ears invariably perk up. Mt. Pleasant isn't just any South Carolina town it's a rapidly growing community known for its scenic views, excellent schools, and diverse amenities. The town is a perfect mix of Southern heritage and modern convenience, and the houses for sale in Mt Pleasant, SC reflect this duality.
Homes in Carolina Park, in particular, embody this spirit. They're strategically placed in a community that offers everything from outdoor recreational spaces to top-tier shopping destinations. This is where the quintessential Southern lifestyle meets urban sophistication.
Carolina Park: An Epitome of Architectural Elegance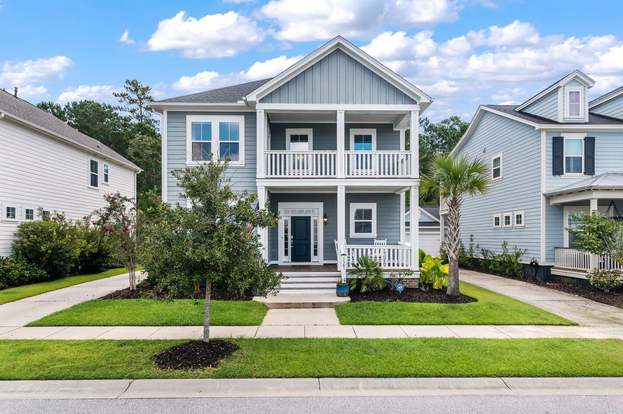 One can't talk about Carolina Park homes for sale without highlighting the sheer architectural beauty that each property boasts. From the sprawling estates with manicured lawns to the charming townhomes, there's something for everyone. It's not just about square footage or the number of bedrooms - it's about the thoughtful design, the attention to detail, and the ambiance that these homes evoke.
The Real Estate Perspective: Investment Potential and Beyond
From a real estate standpoint, the houses for sale in Mt Pleasant, SC, particularly in Carolina Park, are more than just properties - they're investments. The region has witnessed steady appreciation rates, making it an attractive option for those looking to invest in real estate.
Moreover, the community is designed with the future in mind. With infrastructure projects, a focus on sustainability, and a commitment to maintaining the neighborhood's charm, Carolina Park homes for sale aren't just about buying a house - it's about buying into a community with a vision.
Wrapping Up: Making Your Move to Carolina Park
In the world of real estate, certain opportunities stand out from the rest. Carolina Park homes for sale are precisely such opportunities. If you're seeking a blend of modern amenities, architectural brilliance, and a touch of Southern charm, there's no better place to look than the homes for sale in Mt. Pleasant, SC.
If you've been considering a move or an investment, it might be time to take a closer look at Carolina Park. Because when it comes to finding a place that feels like home, there's no substitute for quality, location, and community spirit. Carolina Park offers all of that and so much more.
So, whether you're a seasoned real estate investor or a family looking for the perfect place to settle down, don't let this opportunity pass you by. Dive deep into the real estate market of Mt. Pleasant, SC, and discover the magic of Carolina Park for yourself.
The Community Life: Beyond the Homes
Carolina Park isn't just about the houses; it's about the vibrant life pulsating within its borders. Any seasoned real estate aficionado knows that community amenities significantly enhance property value and desirability. In Carolina Park, it's a testament to the holistic living experience that every resident gets to savor.
When one speaks of the homes for sale in Mt Pleasant, SC, especially within this enclave, it's essential to consider the parks, trails, and recreational spaces. Families find solace in weekend picnics, joggers greet the dawn with enthusiasm, and children revel in playgrounds that seem straight out of a fairytale. Plus, the community's clubhouse serves as a hub for gatherings, fostering a sense of belonging and camaraderie among residents.
Moreover, the neighborhood takes pride in its safety features. With well-lit streets, vigilant security, and a close-knit community watching out for each other, peace of mind is a given in Carolina Park.
---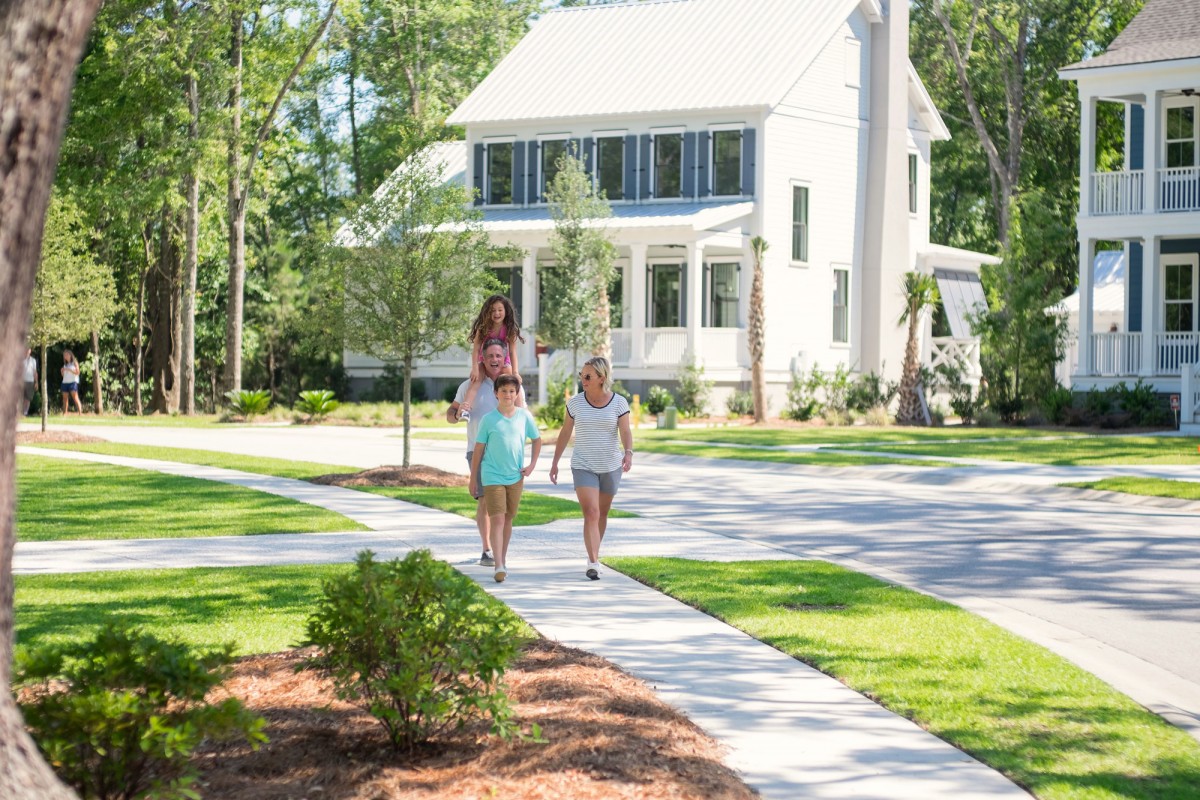 Embracing the Future: Sustainable Living in Carolina Park
The real estate industry has evolved, with sustainability taking center stage. People no longer just want a house; they want homes that are eco-friendly, energy-efficient, and harmonious with nature. Recognizing this shift, the homes for sale in Mt Pleasant, SC, particularly in Carolina Park, have incorporated green technologies and sustainable practices.
From solar panels to rainwater harvesting systems, these homes are designed for the future. Landscape planning in Carolina Park also ensures native plants thrive, reducing water usage and maintaining the region's biodiversity.
Such sustainable initiatives not only contribute to a healthier planet but also lead to savings for homeowners in the long run. With reduced utility bills and potential tax incentives, eco-friendly houses in Carolina Park offer both financial and environmental benefits.
For prospective buyers, this means that investing in a Carolina Park home is not just about embracing luxury and community but also about committing to a brighter, greener future. As the real estate market continues to evolve, Carolina Park stands out as a beacon of what modern, sustainable living should look like.
In Good Hands: Trusting Jeff Cook Real Estate
As we delve deeper into the allure of Carolina Park and the flourishing real estate market of Mt. Pleasant, SC, it becomes paramount to collaborate with a trusted partner in your home-buying journey. Enter Jeff Cook Real Estate - a name synonymous with excellence, integrity, and unparalleled expertise in the South Carolina real estate sector.
With years of experience, a deep-rooted understanding of the local market dynamics, and a commitment to serving clients with the utmost professionalism, Jeff Cook Real Estate has solidified its reputation as a leading agency. Their extensive portfolio, coupled with countless testimonials from satisfied clients, speaks volumes of their dedication to turning real estate dreams into reality.
When considering homes for sale in Mt. Pleasant, SC, especially a gem like Carolina Park, it's not just about the property - it's about the entire experience, from the initial search to sealing the deal. And with Jeff Cook Real Estate by your side, you can rest assured that you're in the hands of industry experts who prioritize your needs, preferences, and aspirations.
---