Discover Your Dream Home: South Carolina Real Estate - Homes for Sale in James Island, SC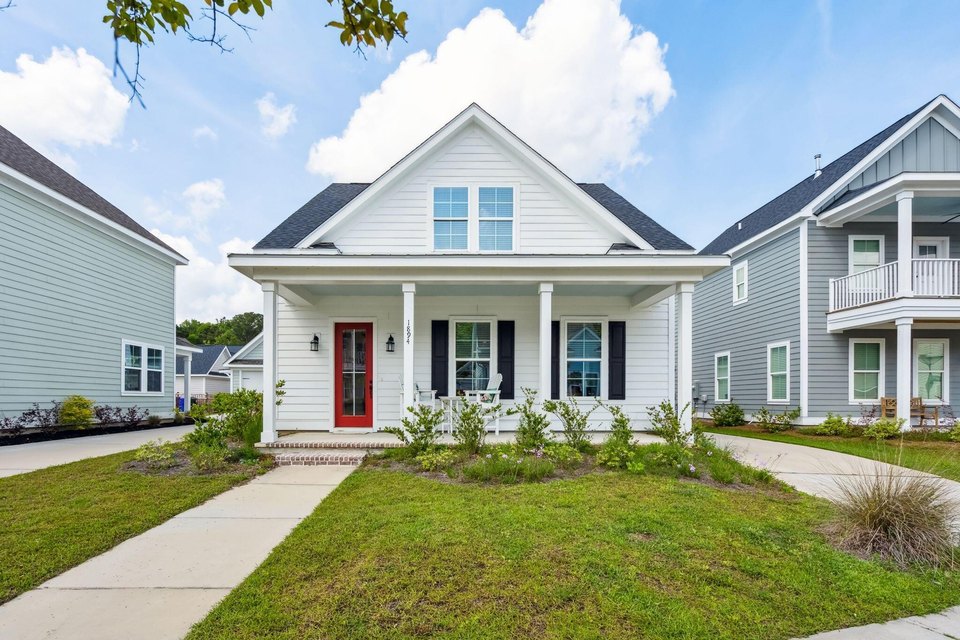 South Carolina is known for its beautiful landscapes, rich history, and warm, friendly people. One of the most sought-after regions in the state is James Island, where you'll find a variety of charming homes for sale. If you're looking to settle down in a picturesque, family-friendly community, look no further than James Island. In this blog post, we'll dive into the real estate market in James Island, SC, and highlight some of the most attractive features of the area. We'll also share some valuable insights from the experts at Jeff Cook Real Estate, who have extensive experience in the local market.
Discover James Island Homes for Sale
James Island, SC, is a beautiful coastal community located just minutes from downtown Charleston. Known for its scenic waterways, lush greenery, and excellent schools, James Island has become a popular destination for families, young professionals, and retirees alike. With a variety of homes for sale in James Island, there's something for everyone, whether you're looking for a starter home or a luxurious waterfront property.
The Allure of James Island
James Island offers residents an unparalleled quality of life, with its idyllic surroundings and a strong sense of community. From the tranquil marshes to the stunning waterfront views, the island's natural beauty is nothing short of breathtaking. But that's not all – James Island also boasts a vibrant culture, with various annual events, local festivals, and an array of dining and shopping options.
Homes for Sale: James Island, SC – Finding the Perfect Fit
When searching for your dream home in James Island, it's important to consider a variety of factors, including location, budget, and lifestyle preferences. Here's what you need to know:
Location, Location, Location
James Island is a large and diverse community, with homes for sale in various neighborhoods. From established neighborhoods like Riverland Terrace to newer developments like Freeman's Point, each area offers unique features and attractions. Be sure to research each neighborhood thoroughly before deciding where to plant your roots.
Your Ideal Home Style
James Island homes for sale come in a variety of architectural styles, from traditional Southern homes to contemporary designs. As you browse the market, consider the features that are most important to you, such as square footage, number of bedrooms, and outdoor living spaces.
Budget and Financing
As with any real estate purchase, it's important to set a realistic budget and explore your financing options. The James Island real estate market offers homes at a range of price points, so you're likely to find something that fits your needs.
Working with a Local Expert: Jeff Cook Real Estate
When searching for homes for sale in James Island, SC, partnering with a local expert like Jeff Cook Real Estate can make all the difference. With years of experience in the South Carolina real estate market, the Jeff Cook team has a deep understanding of the local market and can provide invaluable guidance throughout the home-buying process. They'll work closely with you to find the perfect home that fits your needs and budget while ensuring a seamless transaction from start to finish.
Your Dream Home Awaits in James Island
With its stunning natural beauty, vibrant culture, and diverse real estate market, James Island, SC, is an ideal destination for homebuyers seeking a high quality of life. Whether you're looking for a charming starter home or a luxurious waterfront estate, there are plenty of homes for sale in James Island to suit your needs. To ensure a smooth and successful home-buying experience, trust the experts at Jeff Cook Real Estate – they'll guide you every step of the way, helping you find the perfect home in this beautiful South Carolina community.
James Island Homes & Real Estate
View today's hottest James Island homes for sale below! The community of James Island sits near Charleston, South Carolina, Fort Sumter National Monument, and Folly Beach. More than 12,000 residents call James Island home, a region with neighborhoods located close to parks, schools, shopping, and major routes. When looking to buy a home in James Island, real estate listings include single-family homes, condominiums, and more. To request up-to-date information about James Island properties for sale or to arrange a private showing, contact your local real estate experts today. Read more about James Island real estate.