Experience the South Carolina Charm: Homes for Sale in Johns Island, SC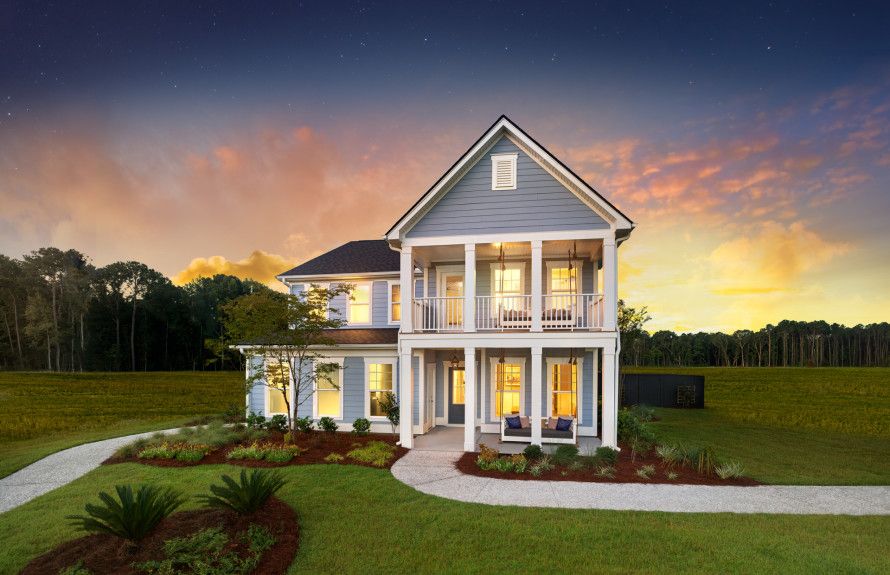 Are you searching for a beautiful new home in South Carolina, specifically in the picturesque Johns Island, SC? Look no further! In this blog post, we will explore the unique features of Johns Island, SC real estate and discuss some exceptional homes for sale in this idyllic location. With its pristine beaches, lush marshlands, and laid-back atmosphere, it's no surprise that Johns Island has become a sought-after destination for those looking to invest in South Carolina real estate.
Discovering the Allure of Johns Island, SC Real Estate
The Captivating Scenery
One of the main aspects that make Johns Island, SC real estate so appealing is its breathtaking natural beauty. The island features miles of picturesque coastline, offering panoramic views of the Atlantic Ocean and a multitude of recreational opportunities. The tranquil environment and lush vegetation make it an ideal location for nature enthusiasts and outdoor adventurers.
The Rich History and Culture
Johns Island is not just about its stunning landscape; it also possesses a rich history that adds depth to its charm. The island is home to the Angel Oak Tree, an awe-inspiring 400-year-old Southern live oak, and several historic churches and plantations. The tight-knit community of Johns Island is warm and supportive, ensuring a sense of belonging for residents and visitors alike.
Exploring Homes for Sale in Johns Island, SC
Luxurious Waterfront Properties
If you're interested in homes for sale in Johns Island, SC, you can't go wrong with a luxurious waterfront property. These exquisite homes offer stunning views of the surrounding marshlands, rivers, and ocean, providing a perfect blend of comfort and natural beauty. The tranquility of living by the water is unmatched, making these properties the epitome of peaceful living.
Charming Single-Family Homes
For those who prefer the traditional charm of single-family homes, Johns Island, SC real estate has plenty to offer. These homes come in a variety of architectural styles and sizes, catering to different tastes and preferences. Many of them boast spacious yards and are nestled within well-established neighborhoods, providing an ideal environment for raising a family.
New Construction Homes
Johns Island is also witnessing a surge in new construction homes, offering a unique opportunity for buyers who are looking for modern amenities and contemporary design. These homes are built with energy efficiency and sustainability in mind, allowing residents to enjoy a comfortable lifestyle while minimizing their environmental impact.
Investing in Johns Island, SC Real Estate: Factors to Consider
Accessibility and Proximity
One of the primary factors to consider when investing in Johns Island, SC real estate is accessibility and proximity to essential amenities. The island is conveniently located just a short drive away from downtown Charleston, giving residents easy access to shopping, dining, and entertainment options. Moreover, the island is also close to renowned schools, making it an excellent choice for families.
The Local Real Estate Market
Understanding the local real estate market is crucial when looking for homes for sale in Johns Island, SC. Researching recent sales and trends in the area can help you make an informed decision when purchasing a property. Working with a knowledgeable real estate agent who specializes in the Johns Island market can also be incredibly beneficial.
Trust Jeff Cook Real Estate for Your Home Search
When it comes to finding the perfect home in Johns Island, SC, look no further than Jeff Cook Real Estate. With years of experience and a deep understanding of the local real estate market, our team of professionals is dedicated to helping you find the ideal property that meets your needs and preferences. Our commitment to customer service and our extensive knowledge of Johns Island, SC real estate make us the perfect partner for your home search journey.
Personalized Approach
At Jeff Cook Real Estate, we understand that every client is unique, and we tailor our services to meet your specific requirements. Our team of experts will work closely with you to understand your preferences, budget, and lifestyle needs, ensuring that we find the ideal home that checks all your boxes.
In-Depth Market Knowledge
Our team at Jeff Cook Real Estate is well-versed in the Johns Island, SC real estate market, and we pride ourselves on staying up-to-date with the latest trends and changes. With our in-depth knowledge, we can help you make well-informed decisions and guide you through the entire home-buying process, from searching for properties to negotiating the best deal.
Comprehensive Support
Finding a home is just the beginning – our team at Jeff Cook Real Estate is committed to providing comprehensive support throughout your entire home-buying journey. We will assist you with everything from arranging property viewings to connecting you with reputable mortgage lenders and home inspectors. Our goal is to ensure a smooth and stress-free experience, from start to fini
Johns Island Homes & Real Estate
Search the newest Johns Island homes for sale below! Johns Island is the largest island in the state of South Carolina. Home to over 21,000 residents, roughly one-third of this Island falls within the city of Charleston's limits. The Island's proximity to Charleston, along with its natural beauty, agriculture and welcoming lifestyle lends to the area's explosive growth in recent years. For additional information about Johns Island properties for sale or to organize a home showing, contact your local real estate experts today. Read more about Johns Island real estate.