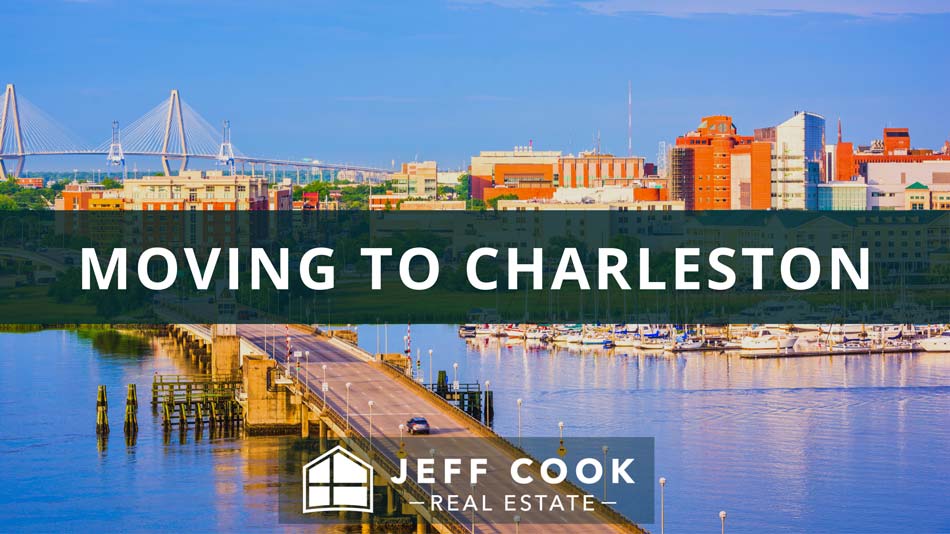 Moving to Charleston: Charleston, SC Relocation & Homebuyer Guide
Fans of warm temperatures, mild winters, and historic scenery may find Charleston, South Carolina made-to-order. This is definitely a place to visit with a camera prepared. With miles of pristine coastline and beautiful architecture, it's no wonder so many people choose to move there after visiting. As the largest city in South Carolina, the town offers much to new residents.
With a regional population of just over 800,000, the community has small-town and big-city elements. There are plenty of places to enjoy the peace and quiet of old-fashioned country living, but revelers will also find plenty of urban shopping and entertainment enclaves. With a nickname like Chucktown, it's clear this is a place with a lot of character.
Charleston Cost of Living
Overall, Charleston's cost of living is about 11.5% higher than the US average. The median home price in the city is $316,000, which is just slightly more than the median for the US at $313,000. The community also ranks around the US averages in terms of costs related to healthcare, groceries, utilities, and transportation. Most movers will find the cost of living adjustment a reasonable experience.
As for the specifics on rental costs for apartments, renting a studio apartment in Charleston will cost just over $900 per month. One bedroom should cost around $1100, adding another $150 or so for the two-bedroom. Compared to the national average, each of these options costs about $100 more. As with all communities, prices will vary with the neighborhood and conditions of the apartment.
Costs for larger rental units rise a few hundred dollars per month. Renting three bedrooms will cost about $1,600 per month, and four-bedroom properties are more than $2100. The costs for Charleston proper are at least $100 more than similar-sized apartments in the metro area. Those who don't mind a longer commute may be able to save some money this way.
Charleston Job Market
The Charleston community has experienced strong population growth over the past few decades—leading to growth in Charleston new construction homes as a result. That is at least in part because of the positive job market. The area has a number of large employers but is not too dependent on any one organization. The largest public sector employer in the area is the US military, with more than 22,000 employees working in the Joint Base Charleston. The base hosts more than 60 defense and federal agencies including Naval and Air Bases.
The Medical University of South Carolina is the second-largest public employer with 13,000 people. Charleston County employs another 9,000 people through the local government and school district operations. Thousands more serve in roles related to higher education, city government, and the federal government.
However, this is not just a government town. The Boeing Company has around 7,000 aircraft manufacturing jobs within the community. Medical centers such as Roper St. Francis and Trident Health Systems provide another 8,000 jobs total. Robert Bosch LLC and Mercedes-Benz Vans, LLC both contribute another 3,000 jobs, many of which are in automobile-related manufacturing.
Popular Industries in the Area
With a lower-than-average business tax base and access to rail and water ports, Charleston is a great place for a number of industries. As mentioned above, the military is the largest employer in the area without question. That creates many opportunities for entrepreneurs with small businesses that target services to the military or individual soldiers. Boeing Company also has a number of suppliers in the area, in addition to direct employees.
With so many technology-based manufacturers in town, the IT and energy industries have also experienced a nice growth spurt. The population growth itself has created a fast-growing life sciences industry, including a number of research and medical centers.
Things to Do in Charleston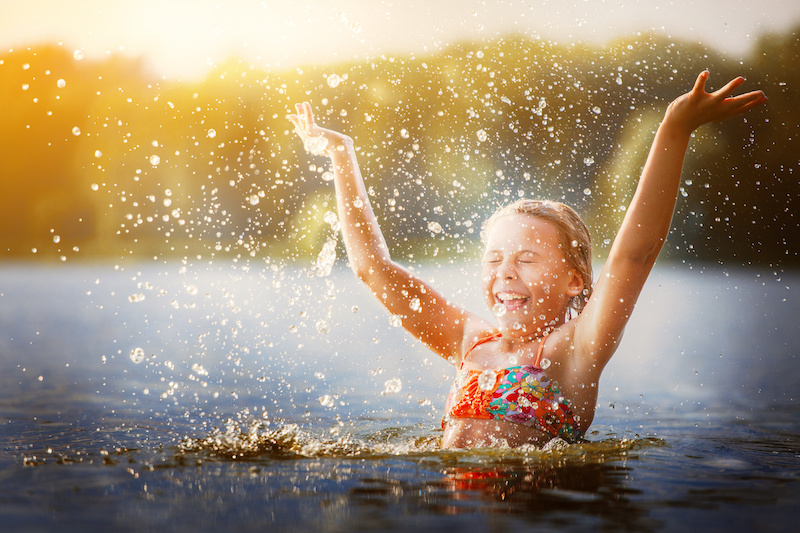 With the city hosting several industries and a growing tourism base, this is a city with a variety of things to do. Thirty years ago, some people considered the community a quiet, sleepy town compared to more metropolitan areas. However, thanks to the population boom, a number of exciting and interesting opportunities exist today. But much like the diversity of industries, this is also a place that provides something for nearly every taste.
Visitors and new residents may want to start with one of the many tours of the area. There are a number of boat tours that provide scenic views of the coastal areas. It is also a good idea to enjoy some historical tours or special attractions like the Charleston Food Tours.
Outdoor Activities
Charleston is a great place to enjoy the outdoors. Because of the abundant coastline and nearby ocean, water-lovers have an endless supply of fun ahead. Many looking at homes in the area may set their sights on Charleston waterfront real estate for this reason. The community is a great place for fishing, both from the ground or on boats. There are a number of lazy, slow sailing tours along the coast or more exciting outings in a kayak or canoe.
If the water does not appeal, stay on the ground with a carriage tour of historic Charleston areas. For those who are interested in the supernatural, there are a number of different after-dark ghost tours. More active people may enjoy bike tours of the city, or horseback riding and hiking trails through the natural areas. Those who want to play in the water instead of watching may enjoy the Splash Zone Waterpark.
Restaurants, Breweries, and Bars
The area also has a number of breweries, including the Frothy Beard and Revelry Brewing Co. Fans of the other kinds of brews may enjoy the Charleston Tea Party Private Tours. Of course, Charleston is a great place for a large variety of seafood and southern cuisine, including traditional and healthier alternatives.
For those who want a great lunch spot, the Brown Dog Deli has everything anyone could ever want. With vegetarian, vegan, and gluten-free options, this deli has a diverse menu featuring locally-sourced ingredients. For seafood lovers, 167 Raw serves a wide selection of raw seafood favorites from fresh oysters to ceviche and beyond. And despite the name, it also has plenty of cooked options for those who prefer their food served hot.
Nightlife
Once the sun goes down, Charleston is also a great place for nightlife. Enjoy seafood and great company in a relaxed atmosphere like the BLU Beach Bar and Grill or the Delaney Oyster House. Explore the city from the rooftop of The Watch Rooftop Kitchen & Spirits for an unparalleled visual experience and a menu full of crowd-pleasing modern American foods. Those wanting a more elegant experience may prefer the Victor Social Club.
Talking with friends is great, but some people just want to dance the night away. Honkytonk Saloon is the only country music dance club in the area and features national artist performances and line dancing.
Charleston Climate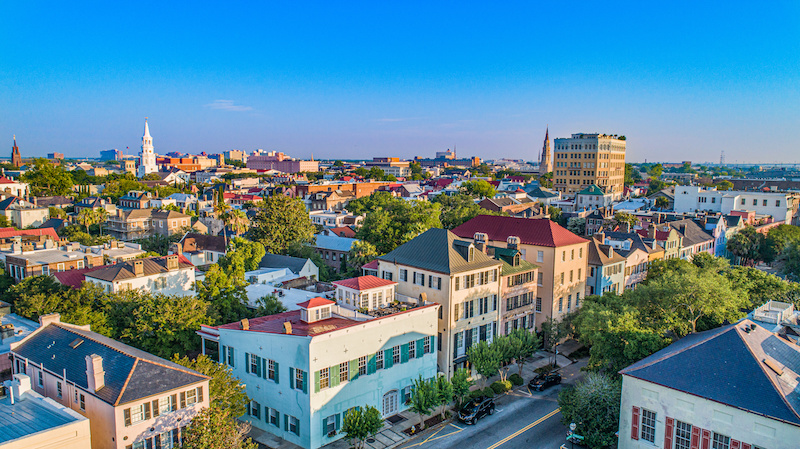 One of the things many people most love about Charleston is the weather. Because of the southern location and proximity to the ocean, the area has a fairly stable temperature range. January is the coldest time of the year with high temperatures averaging about 57 degrees. July is the hottest month of the year, averaging about 88 degrees. Compared to other growing cities, this area avoids regular deep freezes or three-digit heat waves.
Winter is generally mild and cool with mostly rain and a few snow flurries. The average nights during the winter bottom out at around 47 degrees, so there is little chance of heavy snow. Because Charleston is on the coast, summers are commonly humid, but the ocean breeze helps keep residents cool. Summertime in Charleston is known for thunderstorms, but this is normal for the area.
Most visitors would argue that spring is the best time to visit the city. The weather will be mild, and the sprouting of new flowers and leaves is something to behold. Overall, Charleston receives a 7.2/10 on the comfort index scale.
Charleston Traffic
The I-26 is the major highway leading into Charleston coming from the Columbia area. Branching off from the I-26, the I-526 does a loop around the metro area from West Ashley to Mt. Pleasant. The other main route leading into the city is the US 17, which snakes along the coast of South Carolina.
Compared to other cities, Charleston has fewer roads leading into the city because it is surrounded by water on three sides. Combined with the rapid growth over the past few decades, this leads to heavy traffic. Traffic can move especially slow during the morning or evening rush hour periods, but it tends to flow smoother at other times. Be sure to leave plenty of time each day for commuting, or try to choose a home located on the same side of the bridge as your place of work.
Parking is another area that could surprise the unprepared. Like most cities, Charleston has a variety of public and private lots and metered street parking. However, it is always best advised to arrive early, as spaces can be limited during peak hours. Parkers can expect to pay around $18 for a day in a parking lot.
Charleston Public Transportation
Because the routes into the community can become crowded during peak hours, many residents and visitors use public transportation. The city offers a number of ways to get around without owning a car. In more temperate climates like spring and fall, much of the community is walkable. Visitors may also utilize the free DASH buses. These shuttles stop at popular tourist sites like the Charleston City Market, Waterfront Park, and the Charleston Museum.
A one-way ride on the city bus costs $2, but frequent riders can purchase passes to save money. There are also a number of trolleys in the community that are free. Given enough planning, many visitors and residents are able to get around town using a combination of these options.
Taxis can generally be found around airports and downtown, but are harder to locate in other areas. It may be a better idea to keep a smartphone handy for internet-based services like Lyft and Uber. Finally, regular riders may benefit from a ride-share arrangement. Websites like ridesharing.com can be used judiciously to save money.
Charleston Schools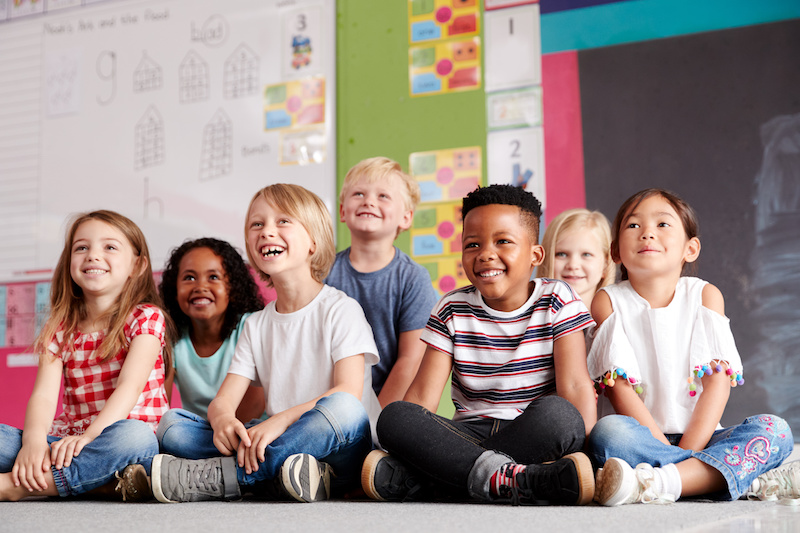 Charleston has around thirty public schools with a number of options for new residents. The public education program is separated into a number of unique districts based on location. Downtown Charleston has six elementary schools including a Montessori facility, two academies, and three traditional schools. One of the schools, Buist Academy, also has middle school grades. Simmons-Pinckney is the second middle school in the community. Burke is the only high school within the district. There are also charter schools dedicated to music or math and science.
College students of all ages can propel their professional lives at a number of colleges and universities in the area. Trident Technical College is a two-year public institution offering a number of certificates and Associate's Degrees. The College of Charleston is the only general four-year public institution in the city, offering a variety of Bachelor's and Master's Degrees. The Medical University of South Carolina is a public institution that offers degrees of all levels for those interested in health and biomedical sciences. Finally, Citadel Military College and Charleston Southern also offer specialty educations for military service and religious faith respectively.
Further Considerations for Moving to Charleston
Charleston is a beautiful city with no shortage in things to do and sights to see. The city has a thriving economy, with plenty of growth and opportunities. Entrepreneurs may find places to serve military veterans or suppliers of major companies like Boeing. With mild winters and beautiful fall and spring seasons, this is a great place for outdoor types. And with its costal location, the sea is never more than a short walk or drive away.