The Old Village Mt. Pleasant Homes For Sale: A Real Estate Haven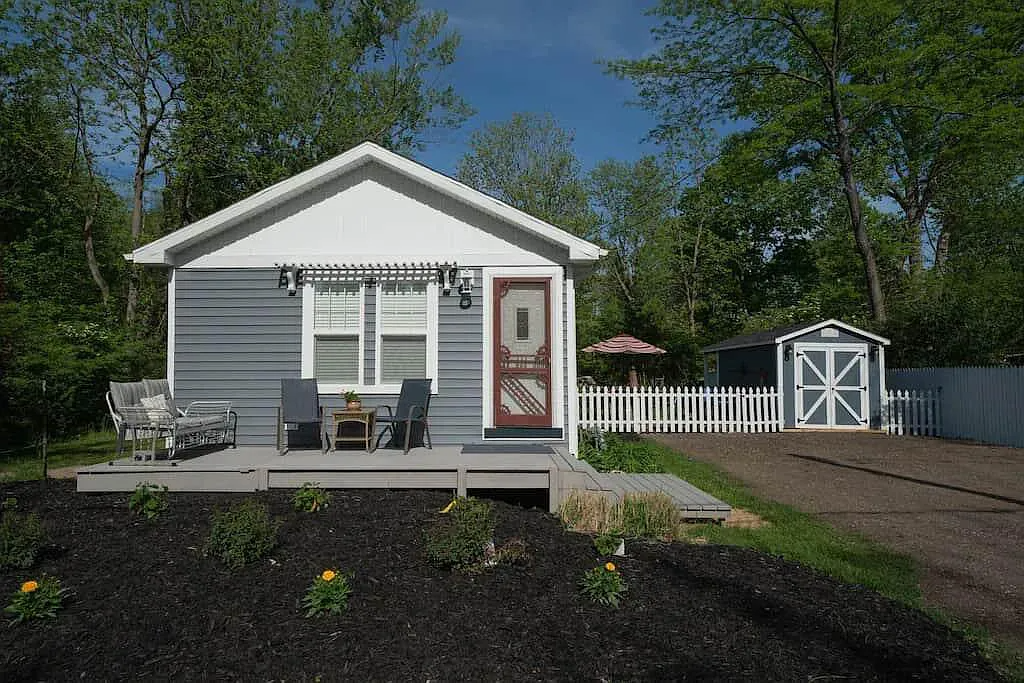 Nestled amidst the bustling coastal charm of South Carolina lies a hidden gem that real estate enthusiasts and potential homeowners have been flocking to: the Old Village in Mt. Pleasant. It's not just any other locale; it's an enclave of history, charm, and a distinct sense of community that's hard to find elsewhere. If you've been keenly searching for "Old Village Mount Pleasant homes for sale," then you're in the right place. Here's everything you need to know about this captivating real estate market.
The Allure of the Old Village
Driving down the streets of the Old Village in Mt. Pleasant feels like stepping back in time. Historic homes, towering oak trees draped in Spanish moss, and the gentle hum of the nearby sea make it a picturesque place to live. Beyond its obvious aesthetic appeal, what drives the popularity of homes for sale in Old Village Mt Pleasant, SC?
A Blend of Old and New: While the village prides itself on its rich history, it's not confined to the past. Modern amenities meet vintage charm, ensuring residents enjoy the best of both worlds.

A Tight-knit Community: People aren't just buying houses; they're buying into a community. The Old Village offers an unrivaled sense of belonging and unity.

Prime Location: Proximity to both downtown Charleston and the beaches makes the Old Village a strategic location for both work and leisure.
Understanding the Old Village Mt. Pleasant Real Estate Market
As with any real estate market, understanding the nuances of the local market can be the difference between a good buy and a great one. Let's dive deeper.
Demand and Supply Dynamics:

The popularity of the Old Village means there's always a high demand for homes. As such, homes for sale in Old Village Mt Pleasant, SC, often command a premium. Prospective buyers should be prepared for competitive bidding situations, given the limited inventory.

A Spectrum of Options:

From stately waterfront mansions to quaint cottages, the Old Village offers a wide range of properties catering to diverse budgets and preferences. The key is to identify what you're looking for and act swiftly when you find it.

Influence of History:

Many of the Old Village Mt Pleasant homes for sale come with a significant historical background. This not only adds to their charm but also potentially to their valuation, especially if they're well-preserved.
Investment Perspective: Why the Old Village is Gold
Real estate isn't just about finding a place to live-it's also a significant investment. From this angle, why are homes for sale in Old Village Mt Pleasant, SC, considered a good bet?
Robust Price Appreciation:

The Old Village's popularity isn't a passing trend. As such, homes here have consistently seen robust price appreciation, making them a smart long-term investment.

Rental Potential:

Given its tourist appeal, homeowners in the Old Village can also consider leveraging their properties for rental income, especially during the tourist season.

Resilient to Market Fluctuations:

Historically, the Old Village real estate market has shown resilience to broader economic downturns, owing largely to its unique value proposition and unwavering demand.
Navigating the Buying Process in the Old Village
Purchasing a home, especially in a sought-after area like the Old Village, requires more than just financial readiness. Here's a snapshot of the subtleties to consider when diving into the Old Village Mt. Pleasant real estate scene:
Working with Local Experts:

Given the unique characteristics and demands of the Old Village market, partnering with a realtor who specializes in this area can be invaluable. They'll not only have insider information on homes about to be listed but can also guide you through the intricacies of buying a historic property.

Understanding Preservation Guidelines:

Many homes in the Old Village come under historical preservation guidelines. Before renovating or making changes to a property, it's crucial to be aware of any restrictions or permissions required. These guidelines are in place to maintain the area's rich historical fabric, and adherence is essential.
Embracing the Old Village Lifestyle
Once you've navigated the buying process and are settling into your new home, it's time to truly immerse yourself in the Old Village way of life:
Community Events:

The Old Village isn't just about beautiful homes; it's a vibrant community. Engage with your neighbors at local events, farmers' markets, and annual festivals. The strong community bond is one of the things that truly sets this area apart.

Explore Nature's Bounty:

With proximity to waterways and parks, residents often indulge in outdoor activities. Whether it's kayaking, fishing, or just a leisurely stroll along the water, the natural beauty of the region is yours to savor.

Savor the Culinary Scene:

The Old Village is dotted with quaint cafes, bakeries, and gourmet restaurants. Exploring the local culinary scene can be an adventure in itself. Plus, with fresh produce from local markets, those who love to cook will find themselves in a gastronomic paradise.
By integrating these elements into your life, you won't just be living in the Old Village you'll be a part of its very heartbeat. The blend of history, culture, and modernity here offers an experience that few other places can rival. Welcome to a life of charm, community, and unparalleled beauty.
In Partnership with Jeff Cook Real Estate: Crafting Real Estate Excellence
As we reflect on the unique allure of the Old Village in Mt. Pleasant, it's pivotal to acknowledge the role of trusted real estate professionals in guiding both novices and seasoned buyers through this market. One name stands out in this regard: Jeff Cook Real Estate.
With years of experience in the South Carolina real estate market, Jeff Cook Real Estate isn't just another agency; it's a hallmark of excellence, trust, and local expertise. Their proven track record, comprehensive understanding of local market dynamics, and unwavering commitment to client satisfaction make them the go-to choice for many looking to make the Old Village their home.
Choosing a home is more than just brick and mortar; it's about finding a space that resonates with your aspirations and dreams. In the captivating landscape of the Old Village, this endeavor is both exciting and demanding. With Jeff Cook Real Estate by your side, you're not just making a transaction; you're crafting a legacy. For a blend of historical charm and modern luxury, there's no better partner to have on your journey.
To conclude, while the Old Village of Mt. Pleasant offers a rare blend of history, community, and modern amenities, navigating its real estate market requires expertise. Trust in the credentials of seasoned professionals like Jeff Cook Real Estate to guide your path to finding the perfect home in this unparalleled locale.