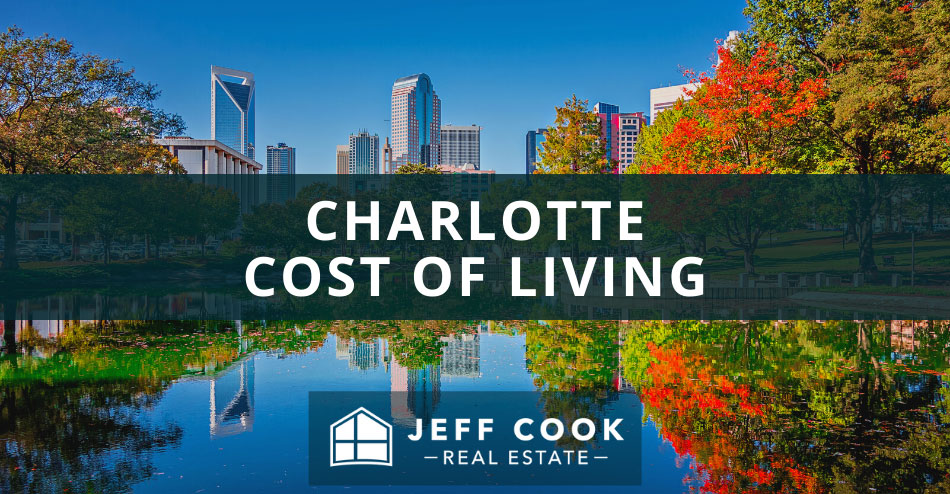 How Much Does it Cost to Live in Charlotte?
With over 800,000 residents living in Charlotte, the city has earned the title as of the top 25 largest cities in the entire United States. Nicknamed the Queen City in honor of Charlotte of Mecklenburg-Strelitz, the queen consort during the time of the city's founding, Charlotte is one of the largest commercial hubs in North Carolina. Combined with its rich history, this now-modern capital is home to numerous residents who continue to enjoy a low cost of living.
The cost of living index in Charlotte is 98.9, which means the city is 1.1% less costly than the United States average cost of living. While 1.1% might not seem like a lot of difference, it can go quite a way with building a savings account, enjoying additional entertainment each month, and supporting the local Charlotte economy. The lower cost of living index is largely attributed to housing costs. Housing in Charlotte is 30% less than other areas of the United States, whereas most other cost of living factors are on par with the United States average.
Long time residents and those who recently moved to Charlotte enjoy how far their dollar can go in most areas of the city. With the recent housing boom, those who purchased property years ago are seeing a large return on their investment. In addition to a large return on housing investments, residents enjoy paying slightly lower costs for most other cost of living factors. The housing market is expected to continue to improve for the foreseeable future as well, so there has never been a better time to move to Charlotte!
Table of Contents
Charlotte Housing
The housing market in Charlotte has seen significant growth over the past five years. Home appreciation over the past five years is approximately 46.4%, which is higher than the national average of 35.6%. The average listing price has increased by over $30,000 in most neighborhoods. Some neighborhoods have even seen increases of $60,000 or more. The housing market continues to improve as the number of businesses open their doors in Charlotte's downtown area. Known as Uptown by long-time residents, the downtown area of Charlotte has seen neighborhoods grow from small streets to large, close-knit communities.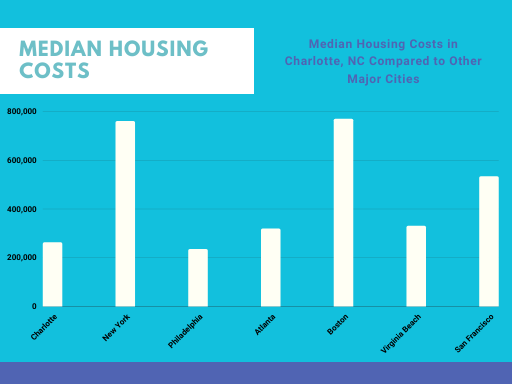 A number of architectural styles exist in Charlotte. With the vast history present in Charlotte, it is relatively easy to find old colonials and historical homes. However, a number of contemporary and modern homes have been constructed in recent years. Potential buyers can even find small bungalows that suit their needs and tastes in some Charlotte neighborhoods. Regardless of the type of home a buyer is looking for, it is incredibly easy for future residents to find the exact house they want to call home.
The median home price in Charlotte is $228,800. Most homes in Charlotte have three bedrooms and two bathrooms. However, some homes are much larger. There are over 150 neighborhoods in the area, and some of the most popular neighborhoods include Ballantyne West, Highland Creek, Provincetowne, Coulwood West, Dilworth, and the exclusive Myers Park neighborhood.
Rent in Charlotte varies greatly depending on the area chosen. However, the median rent is mostly on par with the average across the United States. Studios and one bedroom apartments average $965 to $989 per month. Two-, three-, and four-bedroom rentals (whether apartments or homes) range between $1,133 to $1,961 per month. Depending on the neighborhood and the landlord, some renters may be required to add the HOA fee to their rental cost as well.
Utilities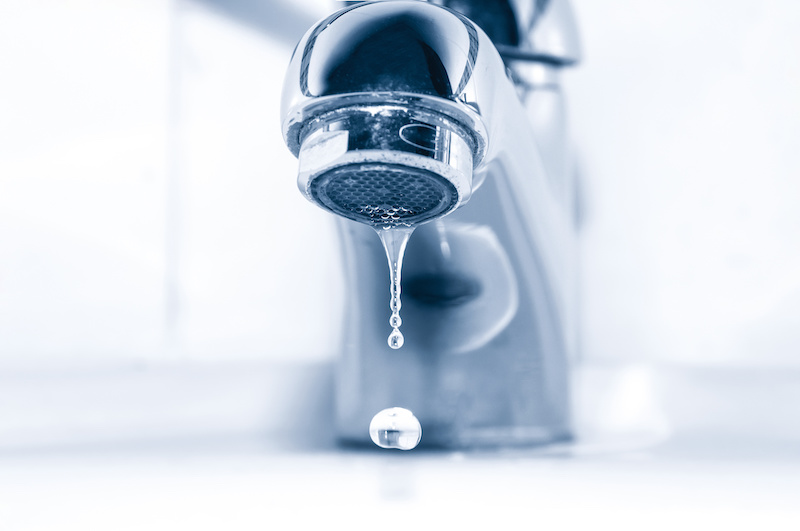 Utilities in Charlotte are on par with the United States average. A 900 square foot apartment incurs an average of $159 per month in utilities. These utilities include electricity, heating, coolor, water, and garbage. An 1,800 square foot home could expect to pay just over $300 per month. Standard 60 Mbps Internet plans average $60 each month across Charlotte. However, some providers do offer specials for as low as $45 per month.
Food in Charlotte
The second most important cost to factor for after housing is food. Charlotte's rating for groceries is 99.2, which puts it just below the national average.
Groceries
Groceries in Charlotte can range in prices. Those who choose to shop at health food stores will incur a higher price than those who choose to pursue farmer's markets or shop based on local ads. The average cost for grocery staples in Charlotte would be around $297.60 per month compared to $300 spent elsewhere in the United States.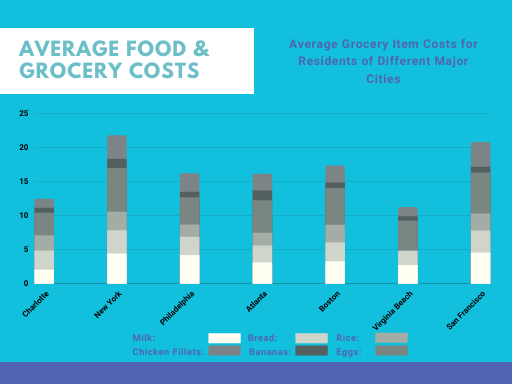 The average person can expect to spend anywhere from $150 to $300 per month in groceries, whereas a larger household can expect to spend anywhere from $400 to $600 per month.
Restaurants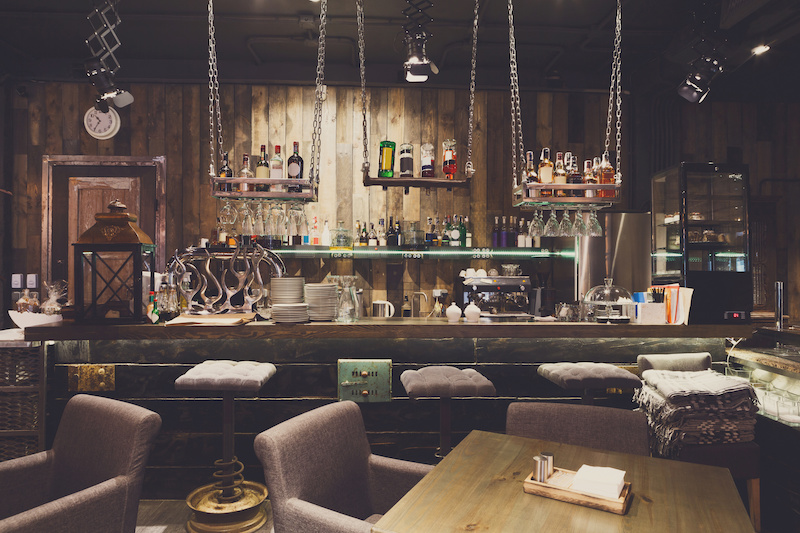 Most restaurants in Charlotte are reasonably affordable for the average dinner out. A standard meal with a drink will cost an average of $14.50 per person before tip. A three-course meal from a mid-range restaurant for a date night or celebration will run about $30.00 per person. This price does not include drinks or the tip.
While out and about, residents can expect to pay $4.50 on average for a cappuccino or other specialty coffee. Those who want to enjoy a drink at a bar can expect to pay $5.00 for a bottle of beer or $6.00 for a glass of house wine.
Transportation In Charlotte
Most residents have their own car in Charlotte. Fortunately, the cost per gallon of gas is usually between $1.83 and $2.99, but it's typically around $2.46. Certain rewards programs can allow residents to get a gallon of gas for under $2.00. There is ample free parking in Charlotte for those who don't mind a five minute walk to their end destination. Those who need to park closer to their end destination can expect to pay $30 to $50 each month for a parking pass. Some restaurants offer valet parking for as low as $10, and others charge more than $30.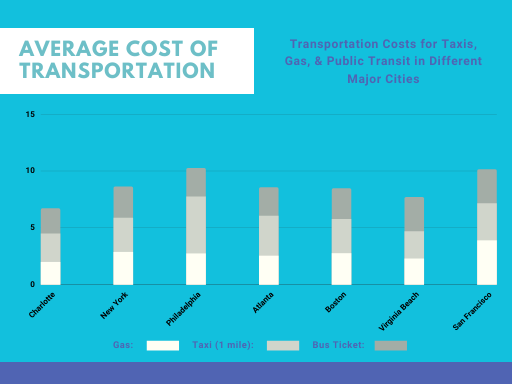 Those who wish to use public transportation will pay an average of $2.20 per ride on the Charlotte Area Transit System, also known as CATS. Monthly passes are available for $87.50. Taxis generally charge $4.00 per mile, but residents can also use a rideshare program like Uber or Lyft.
Charlotte Healthcare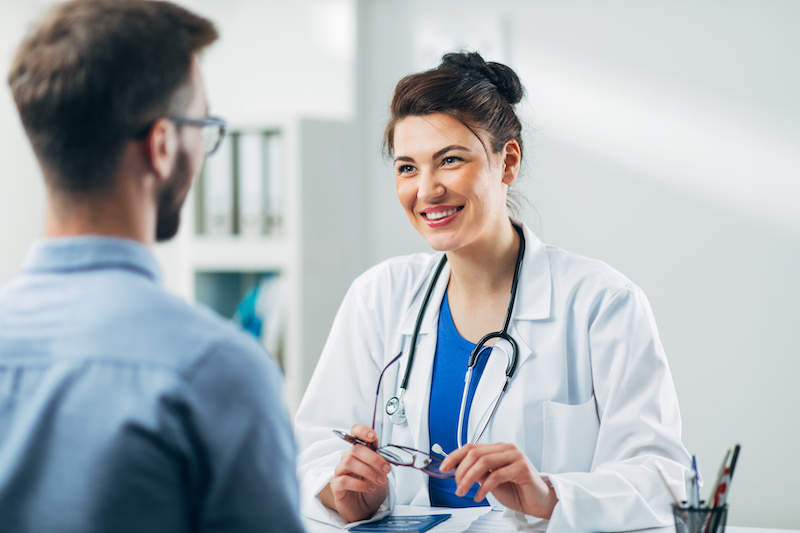 Healthcare in Charlotte is relatively affordable for those who have insurance. The average resident age 21-39 pays $300 for Silver level health insurance premiums. This level of health insurance drastically reduced the cost of healthcare visits. With Silver level insurance, residents pay $115 to see a doctor, dentist, or optometrist.
Those without insurance can expect to pay upwards of $600 per visit. However, some procedures (especially medical ones) can cost $3,000 or more. Whenever possible, those without insurance should visit free or low cost facilities. These facilities are readily available throughout Charlotte and offer the same quality of services as major hospitals. These facilities can offer services for a fraction of the cost residents would pay at other medical facilities.
For those who have furry, scaley, or feathery children, veterinarian visits in Charlotte are on average with other cities across the United States. A routine visit can range from $50 to $150, while emergency visits can exceed $1,500 or more. Those who need to have their pet's teeth cleaned can expect to pay anywhere from $500 to $900. This high cost is due to the anesthesia, monitoring, and other aspects that go into the procedure.
Child Care In Charlotte
Parents in Charlotte who need full time childcare in a preschool or day care can expect to pay around $771 per month on average, or about $9,255 per year. Those who only need half-day care can find some daycares that can accommodate their needs for $500 to $750 per month. Private daycares are also in Charlotte that have monthly costs exceed $2,000 per month. Nannies are available and charge various hourly rates. The average amount requested is $15.00 per hour.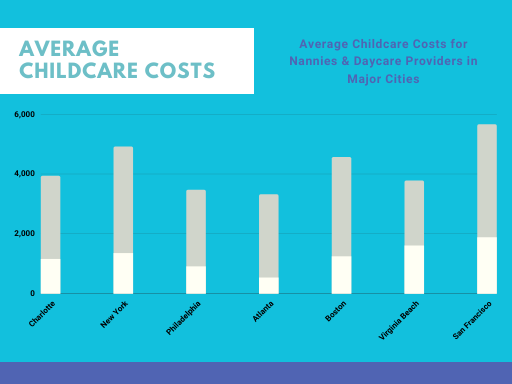 Charlotte Entertainment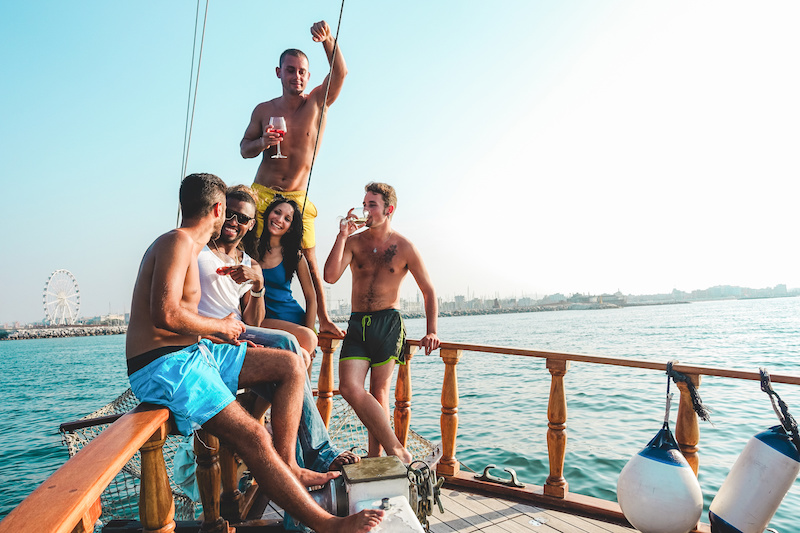 Entertainment in Charlotte is available at various rates across the city. Concerts regularly come into the area and have tickets that range from $10 to $200 per person, depending on the act and the seats. Charlotte is home to one of the largest music scenes in the state, so residents can experiment with various genres.
The average yoga class is only $15–25 per person per session, while a dine-in movie ticket is $18.50. Those who wish to try out lesser-known activities can enjoy axe throwing, painting lessons, shooting ranges, and more for $25 to $50 per person per session.
Numerous free outdoor activities exist, such as parks and nature trails. It is incredibly common to find residents enjoy the great outdoors throughout the year. The exceptional climate of Charlotte allows residents to head out to their favorite park and pull out a picnic blanket whenever they wish to. Additionally, the city puts on many free concerts and events for all ages to enjoy.
Average Salary in Charlotte
The average resident in Charlotte makes $36,426 each year, and the average household generates $60,886 each year. The income tax rate is 5.5% while the sales tax rate is 7.3%. Both tax rates in addition to average salaries are on par with other cities in the United States.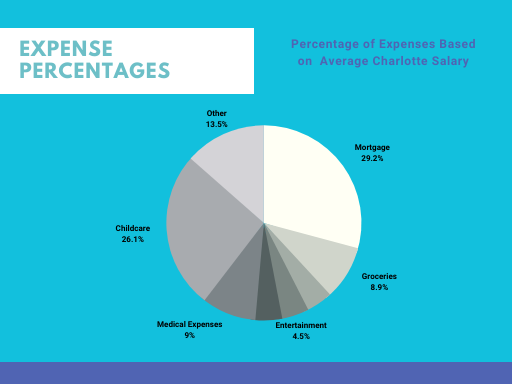 Charlotte has a low unemployment rate of 3.7% and has seen its job market improve by 2.7% over the past year. Future job growth is expected to increase by 45.2% over the next decade. This large percentage of growth is determined by the number of individuals moving to the area and how many businesses are growing their headquarters in the area. Industries that are expected to see strong growth over the next decade include information technology (IT), green technologies, machine learning, and healthcare. These industries are expected to contributed to over half of the expected job market growth.
The highest paying industries with salaries over $80,00 per year include legal, mining, and oil. The next highest paying industries include engineering, mathematics, and architecture with salaries exceeding $65,000 each year.
Choosing Charlotte as Your New Home
Charlotte is an incredibly cost-effective city to live in that is continuing to grow and improve every year. As the capital of the state, more businesses are expected to move into the area, and the number of jobs is expected to grow. Those who are looking to move to an area that offers a low cost of living with the modern conveniences of a big city can end their search with Charlotte.