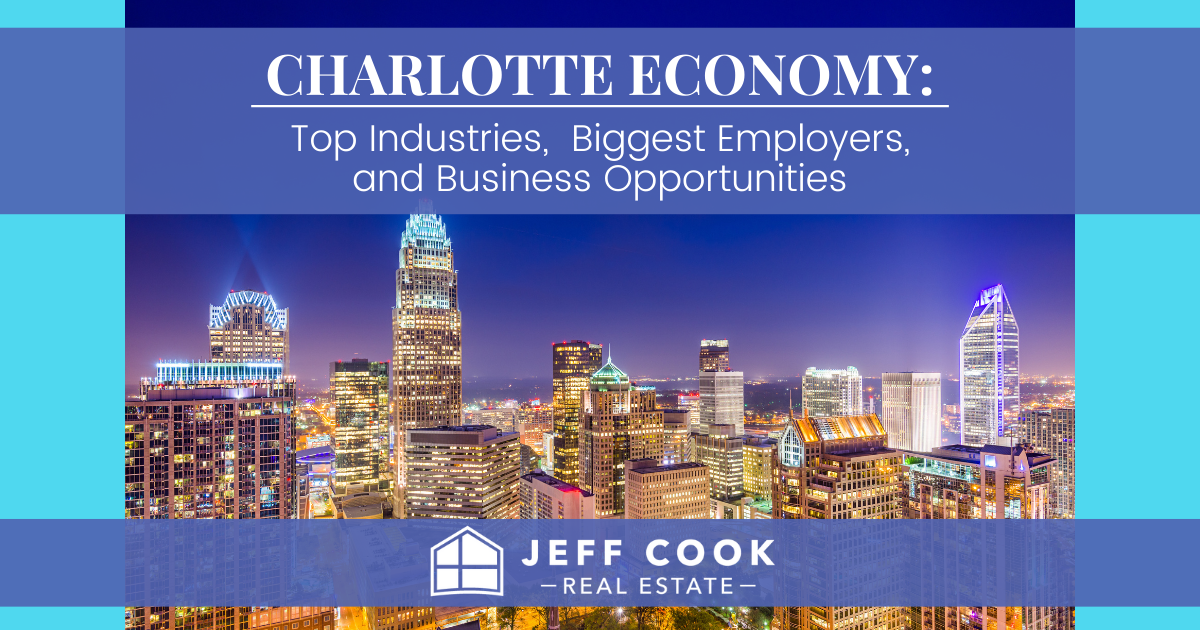 Charlotte Economy: Top Industries, Biggest Employers, & Business Opportunities
Information about a city's economic outlook and potential job opportunities is important to have in mind when planning a move to a new city. Those considering the city of Charlotte, North Carolina, as their next home base should research what this historical city has to offer its new residents and workforce contributors. Charlotte, also known as the Queen City in honor of its namesake, Charlotte of Mecklenburg-Strelitz, who was married to King George III when the city was founded in 1768, offers a vibrant cultural landscape, diverse entertainment, community-focused neighborhoods, and an array of positions in leading industries to explore.
Charlotte Industries
Charlotte's extensive industry base continues to make it a city moving forward, with an eye on economic growth and stability. The city has several key industries that continue to keep the region economically stable, including banking, financial services, manufacturing, energy, automotive, health, technology, and retail.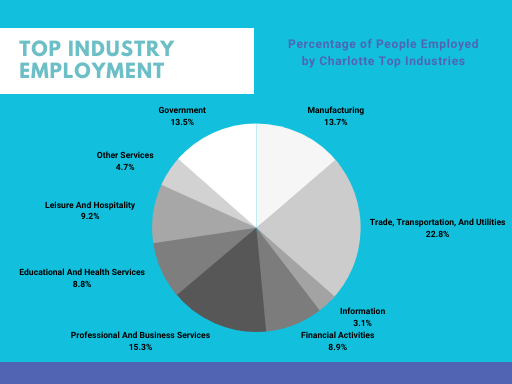 Manufacturing has surpassed the national average two times since 2013 in Charlotte, supported by products produced by over 3,000 manufacturers in the region. These manufactured items in Charlotte include paper products, pulp, specialty chemicals, products for the defense, commercial, energy, and industrial markets, electrical equipment, heavy equipment, textiles, steel, piping and fittings, battery separators, cellulose insulation, residential and commercial windows, wood treatments, packaging products such as Bubble Wrap, and snack foods. Additionally, the automotive industry provides many jobs in Charlotte. Those interested in financial services may be able to become part of the workforce in the city, which is estimated at 82,000 workers.
Many companies looking for a thriving city with cultural diversity and amenities have selected Charlotte to set up their headquarters. Life sciences and health care facilities, both international and national, have chosen Charlotte to expand and grow their services. Enthusiastic workers who promote innovation, creativity, and efficiency in technology will find Charlotte has become a prime location for talented candidates in search of new career opportunities. Positions vary across many areas in terms of experience and education. A few of the areas for candidates to consider include engineering, project management, information architecture, biotechnology, IT support, cloud computing, business development, computer science, programmers, analytics, corporate and organizational communication, leadership, retail sales, customer service, and online marketing.
Top Industries in Charlotte
Banking
Financial services
Manufacturing
Energy
Automotive
Health
Technology
Retail
Charlotte's Top Employers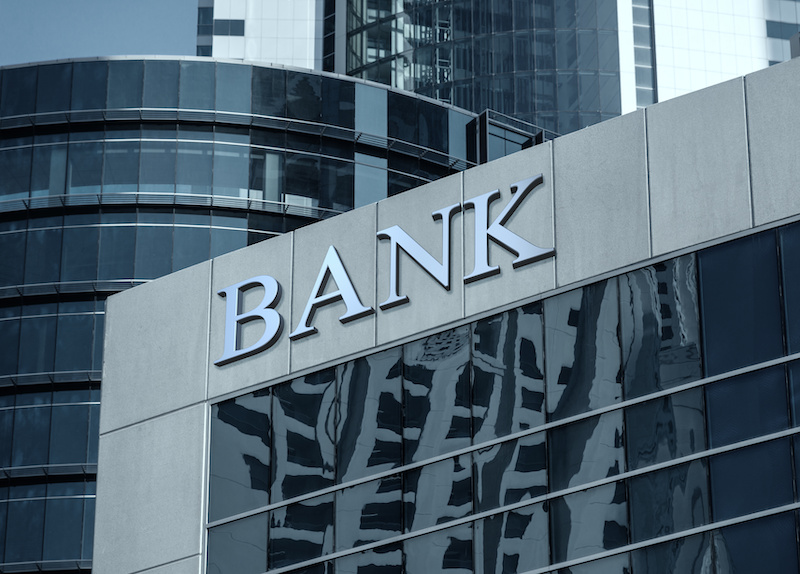 For job seekers in Charlotte, the city offers many areas to choose from. While there are numerous businesses to explore, there are several that rank as top companies to consider.
Bank of America. Charlotte is home to BOA headquarters. As a leader, the bank employees more than 15,000 workers in the Charlotte area. Bank of America has consistently maintained this high number of employees for nearly 10 years.
Wells Fargo. Charlotte is also home base for the Wells Fargo east coast division, which has approximately 25,000 employees working in the city. Wells Fargo has been acknowledged as one of the country's most desired employers.
Duke Energy. Headquartered in Charlotte, Duke Energy has the distinction as being one of America's largest holding companies for electrical power.
Atrium Health. The not-for-profit-business has approximately 60,000 employees working throughout its 900 care locations and 40 hospitals in both North and South Carolina. Atrium Health's headquarters are located in Charlotte.
Novant Health. The health organization is a major source for employment in Charlotte, with over 28,000 workers in professional positions. Novant offers job in areas such as outpatient centers, physician practices, medical services, and hospitals.
Amazon. Jobs at Amazon's Charlotte offices and facilities continue to be some of the most popular and sought-after in the city.
Passport. The software developer is a major contributor of programs to support transportation and mobility. Headquartered in Charlotte, the company manages over 5,000 locations worldwide.
Lending Tree. Another financial company, Lending Tree is headquartered in Charlotte with nearly 1,000 employees and more working in locations around the U.S.
Lowe's. Since 1946, this long-established company employs nearly 300,000 workers in over 2,300 retail facilities in America. Headquartered just outside Charlotte in Mooresville, the company is community-oriented with generous benefits and educational programs.
Additional Large Companies in Charlotte
Compass Group USA
Nucor
Belk
Jeld-Wen
Chiquita Brands International
Sealed Air
Carlisle Companies
Cato
Bojangles'
Charlotte Economy Facts and Figures
The unemployment rate in Charlotte is 4.2 percent, which is slightly higher than the national average of 3.7 percent. Recent growth in the job market has been on the rise at 2.7 percent, significantly higher than the 1.6 percent for the U.S.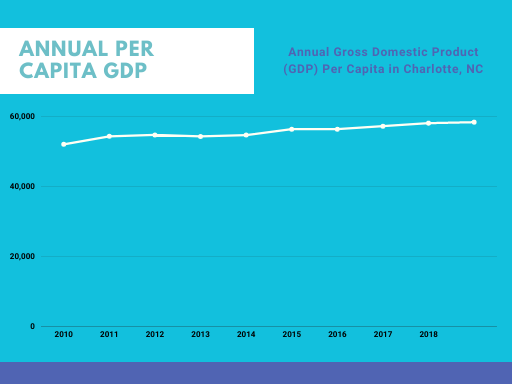 For future growth in job opportunities, Charlotte is on the rise. With its many industries and national and international businesses, the city is estimated to reach 45.2 percent while the overall U.S. job market will be 33.5 percent.
The sales tax in Charlotte is higher than the U.S., which averages 6.2 percent compared to the city's current rate of 7.25 percent. Income tax also averages higher at 5.3 percent compared to the U.S. average of 4.6 percent.
Income-wise, the median household income in Charlotte is approximately $53,274, compared to the U.S. average of $53,482 per year. The most popular jobs based on occupation include administrative support, sales, and office workers at 24 percent; management, finance, and business at 20.1 percent; and transportation, material moving, and production at 10.2 percent.
Additional occupational breakdowns for Charlotte job positions based on population include computer, engineering, and science at 6.9 percent; maintenance, repair, and construction also at 6.9 percent; food service and food preparation at 6.5 percent; library and education positions at 5.4 percent; and 4.5 percent for technology and healthcare workers. The positions with the lowest population per job include forestry, farming, and fishing at 0.1 percent; law enforcement and firefighters at 1.4 percent; 1.3 percent for the legal field; and 1.8 percent for social services and community workers. The fields of entertainment, design, art, sports, and media are 2.2 percent, and healthcare support is at 2 percent.
Living and Working in Charlotte
When choosing Charlotte for a new career and home, new residents become part of a vibrant metropolitan area consisting of over 2 million people. The region offers its residents the opportunity for a quality way of life in both business and entertainment, along with ample opportunities for assorted indoor and outdoor activities, from hiking to fine dining. With its positive economic outlook supported by multiple industries, international and private businesses, and a higher education network of 25 university and college institutions, Charlotte can be the starting point for a new and successful career.