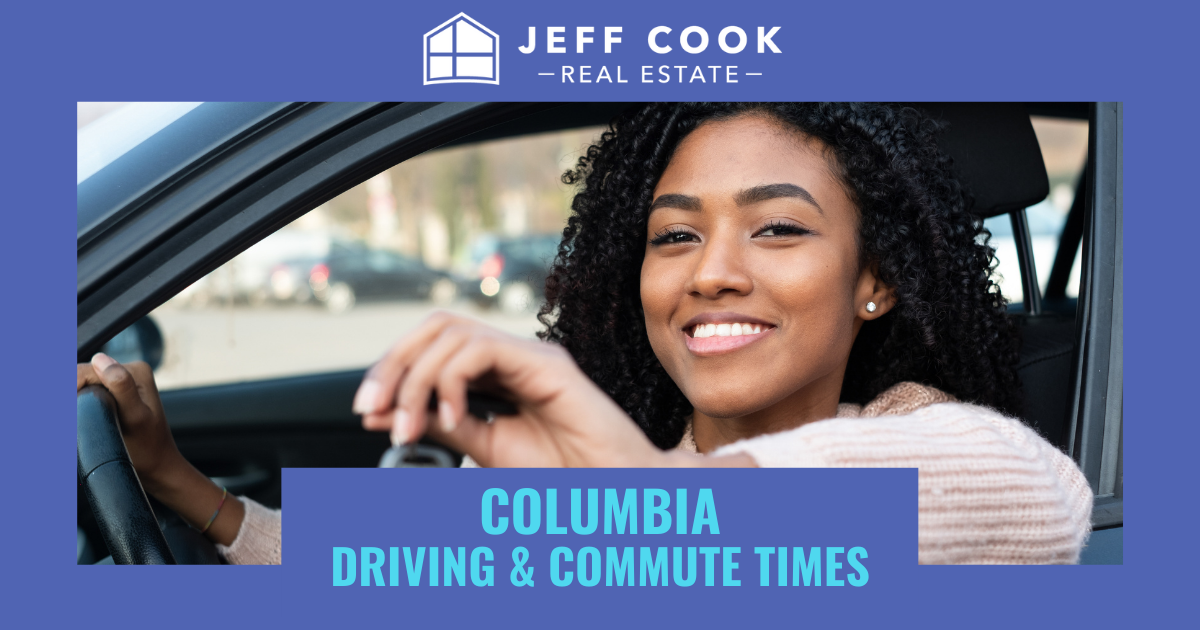 Columbia, SC Driving & Commute Times
As the capital of South Carolina, Columbia has blossomed into a large city. Infrastructure paved the way for business development in the area. The roadways are always being improved upon, so even long-time locals still need to learn a new way to get to their final destination occasionally.
It is important for those who have just relocated to Columbia to take their time to learn about the roadways before they get into their vehicle, as it can take some time getting used to driving in a city that does not follow a grid pattern. People should know and prepare their route ahead of time, should any road closures, unexpected delays, or parking issues delay them.
Get to Know Columbia's Major Roads
Driving in Columbia can be challenging at first, as many of the major roads go around the heart of the city in a loop. The maps provided by the Columbia Visitor Center can help new residents better understand the transportation layout of the city.
Interstate 20 runs east and west through the city. Heading west will take drivers to popular neighborhoods such as Lexington, Oak Grove, and Red Bank. By going east, drivers will access Denstville and Sesquicentennial State Park.
Interstate 26 runs along the west side of Columbia. This interstate is used to access Lake Murray and Anderson to the north. Additionally, Interstate 26 southbound leads to Charleston and Interstate 95.
Interstate 126 brings drivers into downtown Columbia. On the way to downtown, people can easily access the Riverbanks Zoo & Garden. Getting back onto this interstate can be achieved when drivers use the Elmwood Avenue on ramp.
Interstate 77 can be accessed via Interstate 26, Highway 378, and Interstate 20. Interstate 77 runs along the southernmost and easternmost areas of the city. All drivers should take extra precautions when changing between Interstate 77 and Interstates 20 and 26.
Highway 1 is the only major highway residents should be concerned about when driving into downtown Columbia. Fortunately, it turns into Main Street, which makes it easy to remember what road someone is on while navigating the area.
What to Expect During Rush Hour in Columbia
The average resident in the United States commutes over 26 minutes one way. Residents in Columbia see a far shorter average commute of just 15 minutes one way to their workplace.
Despite the shorter commute times, it is incredibly important for drivers to remain vigilant in Columbia during rush hour. Home to five major universities and colleges in addition to 860,000+ residents in the area, roadways can become congested, including the access ramps to major interstates and the local roads near education facilities.
Rush hour is the same in Columbia as it is in any other city. The state capital offers numerous employment opportunities that have standard working hours, which means thousands of individuals are coming in and leaving at the same time of day. When possible, people should avoid downtown during morning and evening rush hours.
Parking in Columbia
The City of Columbia currently has 4,300 on-street metered parking spaces available. These meters are consistently maintained to ensure they are in working order. Additionally, the meters have recently been upgraded to include PassportParking, an app that allows drivers to manage their meter on the go and avoid citations. All metered parking is enforced. There is no free parking at any time in downtown Columbia.
In addition to on-street parking, residents can use an interactive map to find public parking closest to their final destination. These options can range from lots to parking garages. Those who work in the downtown area can purchase monthly parking passes through the city. Employers may be eligible for a discount. However, individuals may opt to purchase their own pass through the city. These passes should not be lost; otherwise, there is a $25 replacement fee.
Other Helpful Things to Know About Driving in Columbia
Drivers in Columbia must have their headlights on any time they turn on their windshield wipers. It does not matter if it is a sunny shower (a.k.a rain while the sun is still visible) or if the driver is only receiving a fine layer of mist off their windshield.
While South Carolina is not a hands-free state as of 2020, it is illegal to text and drive in the state. This includes even just reading the message. However, drivers may use a GPS system if they need assistance getting from point A to B.
Plan Your Drive in Columbia
Columbia offers scenic views and historic monuments that are hard to find in other capital cities. However, driving in Columbia is not much different from driving in any other major city. Congestion is normal, and interchanges on major roadways can cause delays. However, people can gain some familiarity with the route they need to take before they begin their drive, and plan it around rush-hour traffic, if possible.