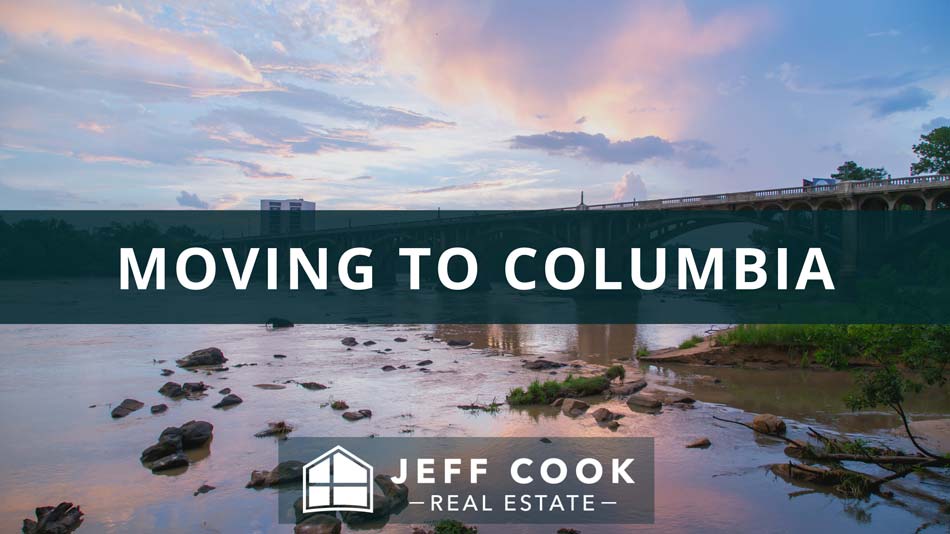 Moving to Columbia: Columbia, SC Relocation & Homebuyer Guide
Columbia is the largest city in South Carolina and also the capital of the state. The bustling downtown is filled with business executives and college students seeking higher education alike, and Columbia's history brings in tourists from all of the United States who want to learn more. Despite being so large, Columbia feels like a small college town. However, that does not mean the city is only filled with cheap amenities. Individuals can find a number of activities, dining, and adventures that meet their exact tastes. Whether you want to sip on a fine wine next to the river or go hiking in the mountains during one of the 200+ days of sunshine, Columbia is an exceptional area to call home.
Cost of Living in Columbia
When the cost of living index in Columbia is considered, residents save thousands on normal living costs every year. In fact, Columbia has a cost of living index of 84.3. This means it is 15.7% cheaper to live in Columbia than other cities across the United States. The greatest reason for this low cost of living is housing. Despite having a median home value of $136,700, most residents enjoy homes that have at least three bedrooms, two bathrooms, and 0.15 acres of land. That is quite a large home for the value. Approximately 45% of residents own their home in the area.
The other 55% of Columbia residents rent their apartment or home. The average rent an apartment is currently $1,060, which is less than the United States average. Those seeking to rent their own place can get a studio for under $800 or an apartment with one bedroom for around $850. Roommates and families can find two, three, or four-bedroom rentals for anywhere from $1,000 to $1,700 per month, depending on the neighborhood.
Additional factors that go into the cost of living index include:
Residents of Columbia have slightly higher taxes than residents of other cities. The sales tax is 8%, and the income tax rate is 7%. The United States average is 7.3% and 4.6%, respectively. The average salary in Columbia is lower than that of the United States, but the reason is due to the number of students working part time. Columbia's average salary is $28,980, and the median household income is $45,663 as of 2018.
Columbia Job Market
As the state capital, Columbia has numerous opportunities for individuals to grow their careers and entrepreneurs to build their businesses. Prisma Health is the largest South Carolina business headquartered in Columbia. Originally in Greenville, Prisma Health relocated its headquarters to Columbia after a merger. The company employs 6,000 Columbia residents and over 10,000 individuals across the state.
The University of South Carolina employs numerous Columbia residents. With over 5,000 individuals on the payroll, residents work in positions of all levels at the university. The university continues to attract new students every year and, as such, opens new positions to be filled.
The city and state governments are the third largest employers. The City of Columbia employs nearly 2,500 residents between all of the departments. Additionally, the State of South Carolina has numerous residents report daily for work in Columbia and across the state. However, the exact number of Columbia residents on payroll is not available at this time.
Popular Industries in the Area
Three industries define the work environment in Columbia. The largest of these industries in health and healthcare. Hospitals and insurance agencies are widely accessible throughout the area. While many of the businesses involved in this industry are publicly traded, some are private businesses. Education is the second largest industry. This is due to the number of colleges in the city. Finally, technology is the third largest industry. From technical work to accounting, management, and other aspects of the business, most individuals have necessary skills to work in this industry.
Things to Do in Columbia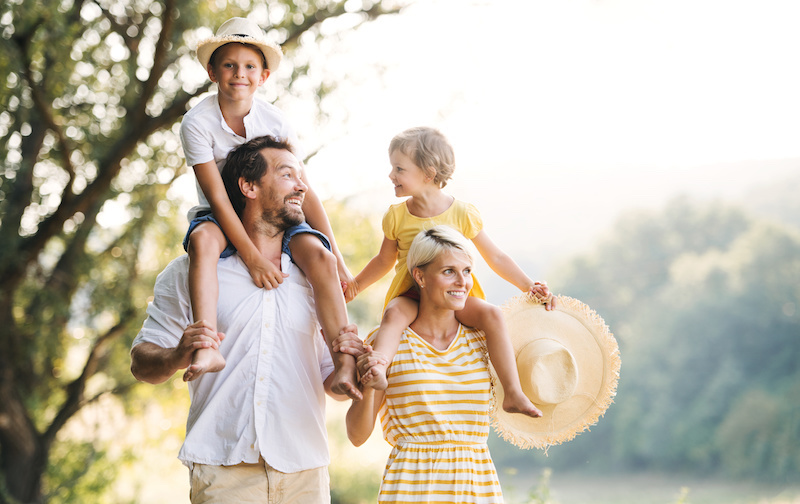 Columbia is home to numerous free activities, things to do with the kids, and fun for all ages. Whether exploring the city for a day or for a long weekend, long time residents and visitors alike can find fun and adventure at every corner. Columbia is especially known for its history, so it's easy to find historic sites all across the city. Those who enjoy the arts will especially love the arts culture in downtown.
Outdoor Activities
The area surrounding Columbia has numerous regional parks that boast a variety of activities. Hikers, boaters, fishers, kayakers, campers, canoers, and swimmers will all find their own perfect area to enjoy their recreational activities. Lake Murray and Congaree National Park are the area's most-loved outdoor escapes.
Restaurants, Breweries, and Bars
Columbia is part of the south, and its food scene offers some of the best classic Southern comfort food one can find in the state. Mr. Friendly's New Southern Cafe and Little Pigs Barbecue are two community favorites. However, Southern isn't all the area offers. Chefs from around the world have opened up restaurants in the area to bring affordable yet contemporary dining to the area.
Those who love craft beer will love Columbia. The area has breweries in every nautical direction, like River Rat Brewery. Some breweries are for adults only while others have large yards for children to play in while their parents enjoy a pint. Furthermore, most breweries are included in bus tours and pedal cab stops.
Downtown offers a wide variety of bar selection. Whether you seek finely aged spirits or the cheapest liquor one can find, Columbia has it all. Looking for an Irish pub? Give O'Hara's Public House a shot. Or for those interested in a fun speakeasy-style dive bar, try The Whig. Sophistication and college prices are perfectly mixed in throughout the city.
Nightlife
With the number of college students in the area, Columbia has a well known nightlife. Bars and clubs offer fun music and good specials over the weekends. During the week (and on the weekends too), other venues are open to ensure residents can enjoy their night their way. Two of the most well-known venues in Columbia are Chayz Lounge and the Upstairz Lounge, which is part of Pearlz Oyster Bar. Both venues offer guests local jazz talent without a cover fee most nights of the week.
Columbia Climate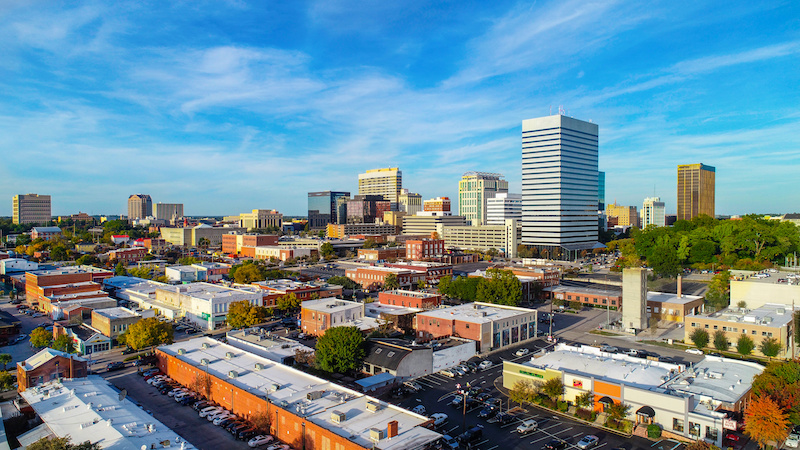 As a true Southern state, Columbia is known to have heat and humidity most of the year. Despite the incredibly humid summers, Columbia still earned a 7.2/10 on the comfort index. This is due partially to the fact this is one of the few Southern states that see all four seasons and have 217 days of sunshine.
The summer high can exceed 94°F while the winter low can drop to 35°F or below. This range means residents need to have appropriate clothing in their home or apartment throughout the year. With only 46 inches of annual rain and less than two inches of annual snow, Columbia is drier than other parts of the state.
Spring and fall are the most comfortable months, with April, May, and October being the best months in particular. The slight breeze, high of 75°F, and sunshine create the perfect weather in Columbia. July and August are considered the hottest and most humid months, while January is the coldest month.
Columbia Traffic
Most Columbia residents do not experience a long commute as many live and work in or around the city. Since it is the state capital, residents do not need to drive far to find work that pays well and is close to their favorite activities. With only a 15-minute average commute, Columbia residents spend 1 hour and 40 minutes less in their car every week than the average United States citizen.
64% of Columbia residents drive their car to work, and nearly 8% rely on mass transportation. The remaining 28% of residents ride their bike, walk, or work from home.
Despite having less individuals on the road, Columbia is known for having heavy traffic. This occurs due to how the residents have outgrown their traffic infrastructure. There isn't enough room to build additional lanes that meet the city's needs. In addition, the number of colleges continue to bring in out-of-state students, who often bring their own vehicle.
Columbia is just a short drive away from popular destinations in the Carolinas. Greenville, SC and Charlotte, NC are both only 1.5 hours away. Atlanta, GA is just a short three-hour drive. Those who want to see Teneessee can reach Chattanooga in just five hours. Those who are thinking of taking a trip to New York City will have to take on a long 10-hour drive.
Alternative Routes
Whenever possible, it is best to take highways instead of the Interstate, and knowing the side roads can be extremely useful. Columbia's roads are often partially closed to fix potholes, which can cause a lot of congestion. Knowing the side roads can be helpful for getting around these closures. Columbia's downtown area is built on a grid system, which makes it easy to navigate. When driving somewhere that is located downtown, creating an alternate route is simple and often just requires going around a block.
Public Transportation in Columbia
The Central Midlands Regional Transit Authority (COMET) has been in operation since 2000 and continues to serve the needs of Columbia residents. COMET offers fixed routes throughout Richland County and Lexington County. The largest cities served in these two counties include Columbia and Forest Acres.
Residents of Columbia can opt for single ride purchases or buy a COMET pass. COMET pass holders save 50% on all rides. A one-way fare is only $2.00, and a 7-day pass can be purchased for $14.00. COMET pass holders pay only $1 for rides and $7 for the 7-day pass. Additional passes, such as the monthly pass or the commute express, may be purchased as well. Some discounts are available for children, seniors, and groups by piror request.
Schools in Columbia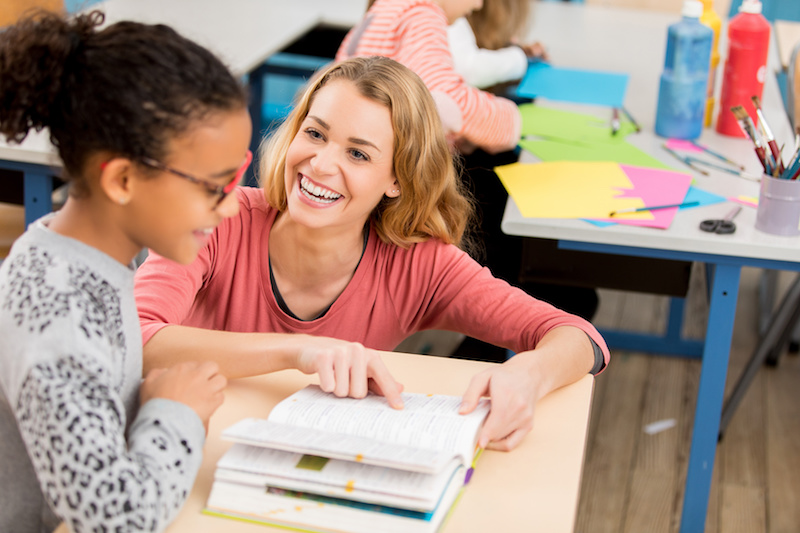 Columbia is home to the University of South Carolina, Benedict College, Columbia College, and Columbia International University. These are all four-year colleges that offer degrees in various fields of study. Some are public, and others are private.
Parents and guardians of children who will attend public school will fit into one of two school districts. The Richland School District Two is a popular school district in the Columbia area. The district offers education to over 28,000 students annually in classrooms with a 15 to 1 student-teacher ratio.
Located in West Columbia, the Lexington County School District Two offers education to 9,000 students annually in its 16 schools. Parents who wish for their children to attend this school district may not be able to get a bus stop that is right next to their home.
Why You Should Call Columbia Home
When you are seeking an area that has it all, Columbia is the place to call home. You can enjoy the amenities of a college town without sacrificing the culture and conveniences of a bustling city. The industries and level of innovation in downtown combined with the history throughout the area allow residents to enjoy a vast array of activities. So long as you can take the summer heat, Columbia will continue to keep you entertained every day of the year.