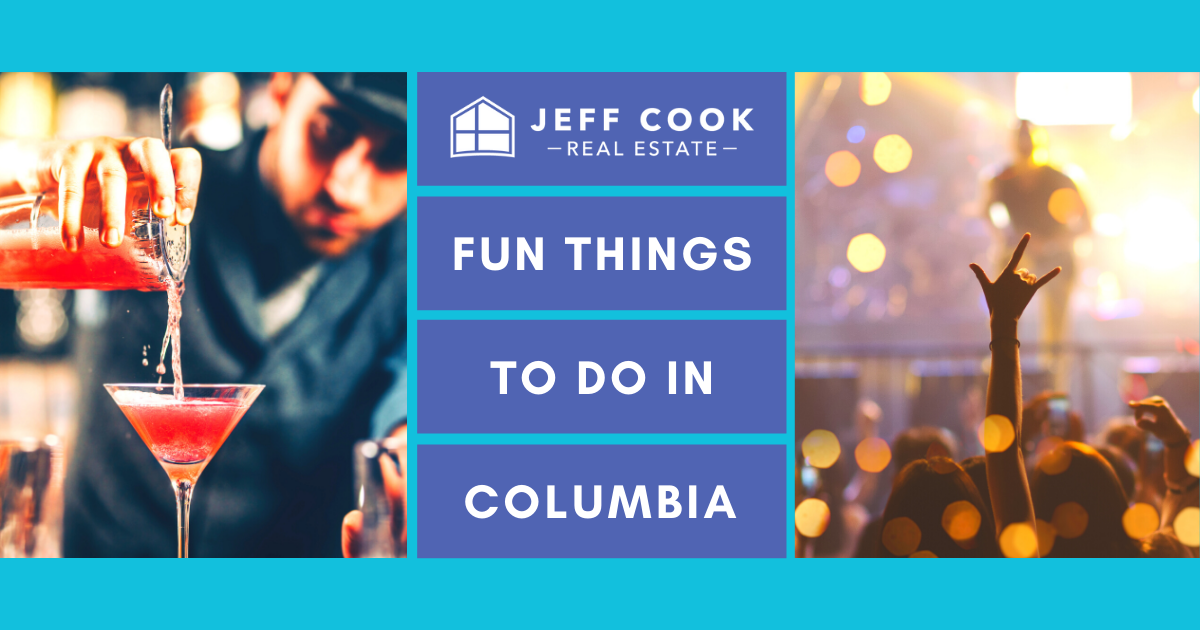 Things to Do in Columbia: Columbia, NC Places to Go & Things to Do
Columbia, a city of about 131,674, is the capital of South Carolina and the county seat of Richland County. The city is located inland on this coastal state, just 13 miles northwest of the geographic midpoint of South Carolina. It is located at the Congaree River's fall line, formed by the junction of the Broad and Saluda rivers.
Columbia is home to the Columbia Metropolitan Convention and the Kroger Center for the Arts, Carolina Coliseum, and the Township Auditorium. A revitalized downtown, natural scenic beauty, mild winters, a thriving arts and culture community, and lively entertainment and retail district all serve to attract visitors and new residents alike. The following guide explores many things to do in and around Columbia, South Carolina.
Columbia Outdoor Adventures
Columbia's mild winters make outdoor activities enjoyable nearly all year. It takes mere minutes to get from Columbia's bustling downtown to its surrounding forests, waters, and nature trails.
Boating, fishing, kayaking, and other water sports are popular in the area. Columbia also features several parks, including Congaree National Park. The area's many trails offer a wide variety of terrain.
Parks
Parks in Columbia
Columbia Canal and Riverfront Park
Finlay Park
Granby Park
Earlewood Park
Harbison State Forest
Columbia's parks range from picturesque city gardens to sprawling forests. Congaree National Park is less than a 30-minute drive out of the city and features 26,000 acres—the largest intact tract of old-growth, bottomland hardwood forest in the nation. The park features a boardwalk, kayaking, trails, and camping sites.
About 45 minutes from the city, Dreher Island State Park is known for its sandy beaches and hiking trails. The region's newest park is the 12,000 Year History Park in nearby Cayce. It features ancient settlements, a colonial fort, and a civil war battle site.
Inside the city limits, there are several parks and gardens, including the Riverbanks Zoo and Botanical Garden, an award-winning zoological park.
Water Recreation
Water Recreation in Columbia
Lake Murray
Palmetto Falls Water Park
Waterfall Junction
Greenview Park
Saluda River
Congaree River
With an abundance of lakes and rivers, water recreation is a popular pastime for Columbia's residents and visitors.
Fishing, boating, kayaking, tubing, and canoeing are among the options. Pontoons, speed boats, and tri-toons are available for rent along the shore of Lake Murray. There are also chartered sailboat cruises available.
Paddle boats and boat rentals are available at Sesquicentennial State Park. Sailing lessons can be taken through the Columbia Sailing Club or Lanier Sailing Academy.
Fishing is a popular pastime at Lake Murray, a top tournament pick for fishing organizations. Fishing from the shore and fishing boat rentals are available along the lake.
Hiking and Biking Trails
Trails in Columbia
Harbison Place Walking Trail
Timmerman Trail
Broad River Trail
Rosewood Nature Trail
Fourteen Mile Creek Trail
Columbia has trails and pathways for outdoor enthusiasts of all skill levels with a variety of terrains, from paved or planked walkways to rugged hiking trails.
The Congaree River is bordered by trails and boardwalks, while Cayce Riverwalk offers 12 miles overlooking the river. Although it is probably best known for its athletic fields, Caughman Road Park is also home to a walking trail.
Palmetto Trail features 425 miles of biking and hiking pathways, cutting through communities big and small, and meandering alongside lakes and mountain ridges.
Congaree National Park features a 2.4-mile boardwalk, Sims Trail, and about 25 miles of marked wilderness trails. Columbia's location at the convergence of three rivers and nearby lakes and streams makes it a prime spot for fishing, boating, kayaking, and tubing.
The city is also known for its many parks and walking trails, with most offering an up-close glimpse of the area's wildlife. City parks range from manicured gardens to athletic fields to rugged, natural settings.
Shopping Centers in Columbia
Columbiana Centre
Columbia Place Mall
Village at Sandhill
Trenholm Plaza
Dutch Square Center
Shoppes at Woodhill
From bargain finds to high-end boutiques, Columbia offers a variety of shopping options.
A favorite destination for specialty shops is the Five Points district, featuring vendor carts, boutiques, and artist's galleries, all set in a charming village of diversity and culture. Art lovers will also find several galleries in the Vista Arts District.
Columbiana Centre is the city's largest mall, located just a short drive from the city's center, up Interstate Highway 26. J.C. Penney, Dillard's, and Belk serve as anchor stores for 100 additional boutiques, restaurants, and stores.
Shoppers can enjoy open-air shopping at either Cross Hill Market or Trenholm Plaza. Both feature local and national retailers, in addition to several restaurants.
Located among three of the city's oldest residential neighborhoods, Devine Street features locally owned boutiques and unique dining experiences.
West Columbia is overflowing with antique shops for those on the hunt for a special treasure or eclectic piece.
Columbia Restaurants
Restaurants in Columbia
Cola's Restaurant
Saluda's Restaurant
Motor Supply Company Bistro
Terra Restaurant
The Southern Belly BBQ
As expected of a southern town, Columbia's culinary traditions are built around southern barbecue and comfort food.
Blue Marlin touts its status as the first ocean-to-plate sustainable dining experience in Columbia and is a favorite spot among seafood lovers. Here, visitors will find seafood dishes influenced by Cajun, Creole, and Low Country cooking.
Fresh ingredients from local farmers and fishers are staples at Saluda's, another city favorite. The restaurant features relaxed yet elegant dining and is known for its Southern take on traditional Italian and French cuisine.
Acclaimed for its Southern barbecue, Little Pigs Barbecue offers a range of food offerings, including ribs, brisket, chops, and wings, with hearty helpings of Southern sides.
Illustrating Columbia's farm-to-table movement, Motor Supply Company Bistro is housed in an 1800s engine supply building. The innovative menu of creative cuisine changes twice daily.
The city didn't forget about vegetarian diners, either. Peace of Soul is a hometown favorite catering mostly to vegetarians with its tantalizing menu of vegan soul food.
Arts and Culture in Columbia
From performing arts to public displays by local artists, Columbia has a wealth to offer by way of arts and culture. Its performing arts scene is augmented by the city's many art galleries and museums.
The city is also home to the South Carolina Philharmonic, often performing with world-renowned guest artists. The Columbia Choral Society has been performing here since 1930.
Museums
Museums in Columbia
South Carolina State Museum
EdVenture Children's Museum
Columbia Museum of Art
Columbia is known as a hotspot for art, history, and science museums. The city is home to the state's official museum and EdVenture, the region's largest children's museum, and the award-winning Columbia Museum of Art.
The South Carolina State Museum consists of four floors of both changing and permanent exhibits, as well as a digital dome planetarium, observatory, and 4D interactive theater. It is the largest and most comprehensive museum in South Carolina.
The Hampton-Preston Mansion provides a look backward in time to the extensive gardens and grand mansions of the past. The home once served as headquarters for the Union Army.
Art Galleries
Art Galleries in Columbia
If Art Gallery
Over the Mantel Gallery
Wilkes Gallery of Art
The Climb Studio
In addition to public murals found throughout the city, Columbia is home to numerous art galleries. Both the Vista Arts District and the Five Points District are known for their many art galleries, including decorative and fine art.
The prestigious Columbia Museum of Art is known as the state's premier international art museum, with awe-inspiring American, European, Asian, modern, and contemporary fine and decorative art.
Locations like City Art Gallery feature not only art supplies but an exhibition gallery on the main floor with a smaller art gallery on the third.
Dance and Theater
Performing Arts in Columbia
Koger Center for the Arts
Town Theatre
Trustus Theatre
Palmetto Performing Arts
Columbia has two ballet companies: the Columbia City Ballet and the Columbia Classic Ballet. The Columbia City Ballet is known for its classic performances and premiers. It features dancers from six countries and is recognized for bringing dancers from around the world to the city.
Columbia has a thriving live theater scene, with over a dozen companies and venues. The professional theater company Trustus is beloved for its thought-provoking productions. Town Theatre has a nearly century-old history and features the county's oldest operating theater, built in 1924.
Columbia is also home to the Columbia Marionette Theater and the Columbia Children's Theater.
Columbia offers residents and visitors an abundance of arts and culture to experience. Performance art lovers can enjoy year-round shows from the city's philharmonic orchestra as well as many dance and theater options.
The city has an expansive number of museums, including historical and art. Fine art is also portrayed in the city's many public murals.
Columbia Nightlife
Nightlife in Columbia
Art Bar
The Whig
The Woody on Main
Skyline Club
Social Bar and Lounge
Those craving some nightlife won't be disappointed in Columbia. The city has a number of establishments offering live music, cocktails, and craft beers.
If live music is top of the list, downtown Columbia is the place to start. Within the span of just a few blocks, the downtown features state-of-the-art venues that have welcomed many nationally recognized performers.
Pubs, bars, and eateries line the streets from downtown's Main Street to historic Cayce, including New Brookland Tavern and Art Bar. Those looking for jazz can check out Hush in The Vista.
Other favorite spots for live music are the establishments along Gervais Street in The Vista and State Street in West Columbia.
Those looking for house-brewed ales and live music should consider the Hunter-Gatherer Brewery at the University of South Carolina campus.
Another spot to check out if beer is one's favorite is the Liberty Tap Room & Grill at The Vista. It features a mix of domestic, imported, and home-brewed beers, ales, lagers, stouts, and porters.
For wine connoisseurs, Gervais & Vine in The Vista offers over 40 varieties by the glass, along with craft beers.
There's Always Something to Do in Columbia
Columbia, South Carolina, is known for its character, culture, and cuisine. A wide variety of activities awaits visitors, current residents, and those planning a move to the area, whether the goal is to enjoy nature and the great outdoors, do some shopping, or take in the nightlife. Townhomes in Columbia, along with condos, luxury homes, and more, provide an array of property types to choose from throughout the city. With an affordable cost of living and something new to discover each day, Columbia is great place to live.