Daniel Island, SC Homes for Sale: Find Your Dream Home in this Charming Southern Island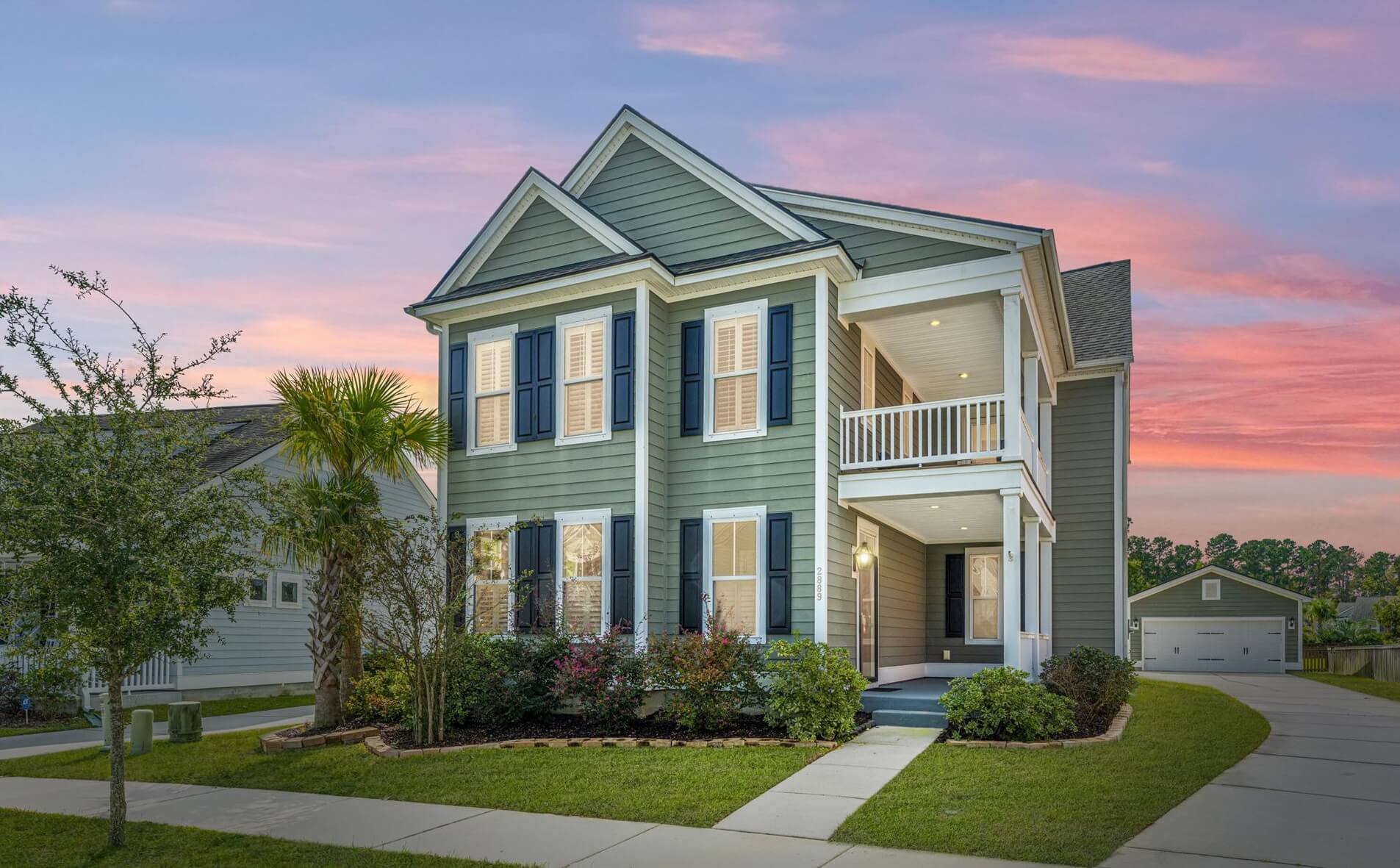 Daniel Island is a master-planned community located in Charleston County, South Carolina. It is a sought-after residential area known for its scenic surroundings, excellent amenities, and diverse real estate options. The island is surrounded by rivers and marshes and boasts a high quality of life that attracts families, professionals, and retirees alike. In this post, we will provide a comprehensive overview of living on Daniel Island, SC, and the real estate market.
Living on Daniel Island, SC
Daniel Island is a tranquil island that offers a laid-back lifestyle with easy access to all of the modern conveniences that residents need. The island has a small-town feel with tree-lined streets, sidewalks, and bike paths that make it easy for residents to get around. The island has excellent schools, a variety of restaurants, shops, parks, and recreational facilities that cater to all ages and interests. Additionally, the island is home to several large employers, including Blackbaud, Benefitfocus, and the Medical University of South Carolina.
The island is also known for its active community life, which includes a variety of events and festivals throughout the year. The Family Circle Cup, the largest women's-only tennis tournament in the world, is held annually on Daniel Island, and the Volvo Car Stadium hosts concerts and other live events.
Real Estate Market on Daniel Island, SC
The Daniel Island real estate market is diverse, with a range of housing options that cater to different budgets and lifestyles. There are homes, townhomes, condominiums, and apartments available, and each option has its unique benefits. Homes for sale in Daniel Island, SC range from luxury waterfront estates to modest single-family homes. The island's natural beauty and modern amenities have made it an attractive location for buyers looking for a peaceful and upscale community.
Homes for Sale on Daniel Island, SC
The homes for sale on Daniel Island, SC, are known for their classic Lowcountry architecture, including features such as wide front porches, large windows, and metal roofs. There are homes available in a variety of styles, including Craftsman, Southern, and Colonial. The island's natural beauty is often incorporated into home design, with many homes featuring stunning waterfront or marsh views.
Houses for Sale in Daniel Island, SC
The houses for sale in Daniel Island, SC, come in a range of sizes and price points. There are large estate homes with multiple bedrooms and bathrooms, as well as smaller single-family homes perfect for first-time buyers or retirees. There are also townhomes and condominiums available for those looking for a low-maintenance lifestyle. The island's diverse housing options make it easy for buyers to find a home that suits their needs and budget.
Jeff Cook Real Estate Company Services
If you are interested in buying or selling a home on Daniel Island, SC, Jeff Cook Real Estate can help. Our experienced agents are familiar with the local market and can help you navigate the buying or selling process with ease. We offer a range of services, including home valuations, home staging, and online marketing. Our goal is to help you find your dream home or sell your current property quickly and efficiently.
In conclusion, Daniel Island, SC, is an attractive community with a high quality of life and diverse real estate options. Whether you are looking for a waterfront estate or a low-maintenance townhome, there are homes for sale in Daniel Island, SC, to suit your needs. Jeff Cook Real Estate can help you navigate the local market and find the perfect home for you.
Daniel Island Homes & Real Estate
Find up-to-date Daniel Island homes for sale below! Daniel Island is a small sea island located off the coast of Charleston, South Carolina. It is incorporated as part of the city, yet it feels like a world all its own. On Daniel Island, residents enjoy a quaint downtown area and historic district as well as a master-planned home development. The residents of Daniel Island are able to enjoy a resort lifestyle. Searching for further information on Daniel Island properties for sale? Arrange for a private tour by contacting your local real estate experts today. Read more about Daniel Island real estate.