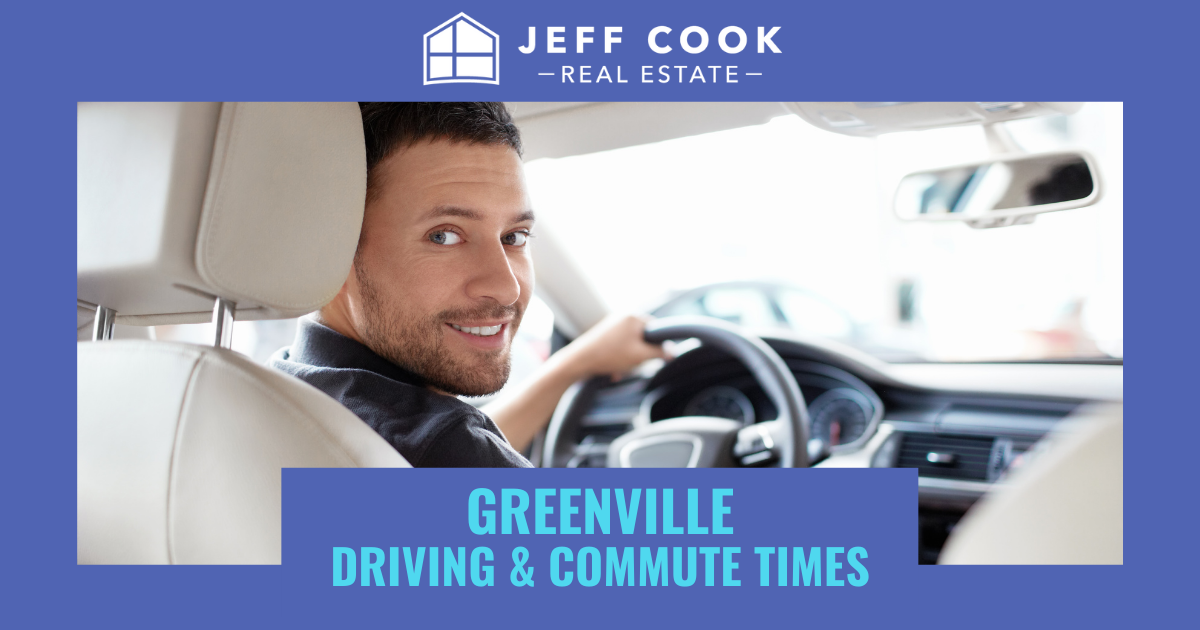 Greenville, SC Driving & Commute Times
The city of Greenville is quickly growing as a small city and becoming a popular destination for visitors. It is important for those beginning to settle into the area to feel comfortable driving in Greenville. Whether someone is from a rural town or a bustling city, they must remember that Greenville and South Carolina have their own laws when it comes to driving.
As people drive around to take in the beautiful sites and wonders all around Greenville, they should keep the following information in mind. Once they learn the roadways, get familiar with parking, and learn to adjust to rush-hour traffic, they will quickly realize how easy it is to drive in this city.
Get to Know Greenville's Major Roads
When it comes to driving in Greenville, there are a few major roads that people should be familiar with. Fortunately, the City of Greenville has created excellent maps that provide a detailed look at the major roads in downtown and Greenville County.
Highway 29 is S Church Street in downtown and runs north and south. Traveling north will take you to Greer, while traveling south will take you to Interstate 185. People can take Interstate 185 to Interstate 85 or continue to loop all the way around to Mauldin and Simpsonville.
Highway 123 and Highway 124 both lead into Anderson County when traveling west. However, Highway 123 is larger and easier to travel. Highway 124 is Vardy Street in downtown and offers drivers the ability to get off the road most traveled. Drivers can easily access points of interest like Creative Arts and Shoeless Joe Jackson Memorial Park when traveling Highway 124.
Accessing the interstate is simple in Greenville! All people need to do is drive on E North Street in downtown and access the Interstate 385 on ramp. This interstate will take them by the Greenville Downtown Airport and also provides access to Interstate 85 — and Mauldin if they continue south.
For those traveling north back into Greenville, Highway 276 is a viable option if Interstate 385 is congested. It will put drivers right near the Interstate 385 access ramp in downtown. Highway 276 can be followed further north for those who need to get to Travelers Rest or Paris Mountain State Park.
What to Expect During Rush Hour in Greenville
Rush hour in Greenville is similar to that of other cities in the United States. Some congestion is expected on local roads, highways, and interstates between 6:00 AM and 9:00 AM and throughout the usual 5:00 PM rush. Even during rush hour, the peak speed is around 30 MPH. Traffic still flows smoothly, despite the additional vehicles on the roads.
Parking in Greenville
Parking in Greenville is simple and affordable. The City of Greenville offers over 8,000 parking spaces and 800 free spaces on the street. Parking is clearly marked with a large green "P". Better still, the City of Greenville offers free parking in all city garages for the first hour. It does not matter the time of day or night. After the first hour, visitors pay $1 per hour, with a daily maximum fee of $7.
In addition to viable public parking options, the City of Greenville offers monthly parking passes. Night Owl monthly parking allows residents living in downtown the ability to affordably store their cars in preferred parking garages during evening hours. Rates are only $36 per month, which is half of what visitors would pay to park in the same preferred spaces.
Other Helpful Things to Know About Driving in Greenville
Once someone parks their vehicle in downtown Greenville, they do not need to worry about moving it. Additionally, the City of Greenville has made its Downtown Trolley free to ride, offering four loops for the north, south, east, and west side of town.
Bicyclists have the same rights to the road as vehicles in the state of South Carolina. Drivers cannot pass them if they are not on a passing road.
Even if it is just a light mist, drivers must have their headlights on any time they use their windshield wipers to help everyone see each other.
Plan Your Drive in Greenville
While Greenville is a growing small city, the traffic that comes with other cities has not found its way to the area. With jobs and people spread out, rush hour is fairly easy to manage. The City of Greenville has done well to ensure parking and getting around downtown is easy and convenient. When it comes to driving in a city, it does not get any easier than driving in Greenville.