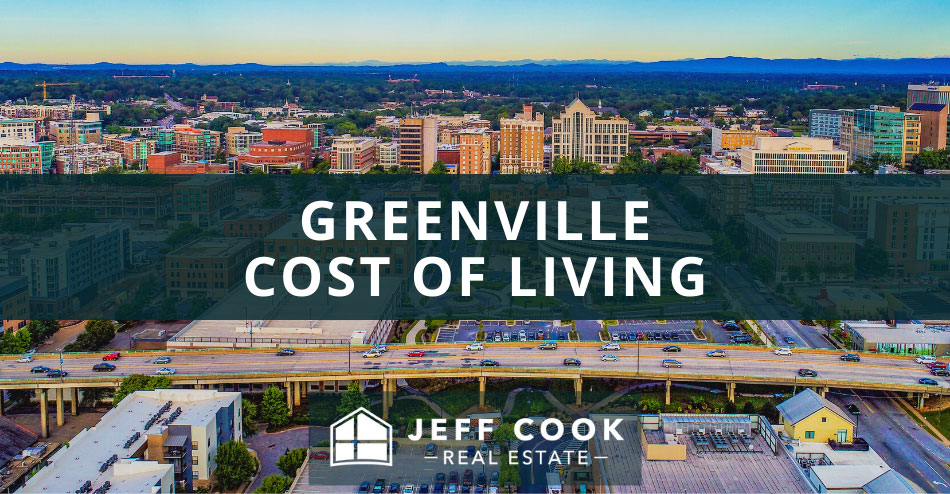 How Much Does it Cost to Live in Greenville?
Greenville is the sixth-largest city in South Carolina with over 70,000 residents. The greater metro area has a population of about 401,000, making Greenville the third-largest urban area in the state and the fastest growing. The city is located roughly halfway between Atlanta, Georgia, and Charlotte, North Carolina, in the foothills of the Blue Ridge Mountains, part of the greater Appalachians.
Greenville serves as the seat of Greenville County, considered South Carolina's "economic engine." In the past 35 years, Greenville has gone from the "textile capital of the world" to a city of diverse industries. The county has transformed itself into one of the region's premier areas for business.
Today, Greenville continues to enjoy a diversified economy, thanks to a pro-business environment. The city is seeing a pay off with impressive economic growth.
The cost of living in Greenville is 89.8, about 10% lower than the national average, but 1.5% higher than a year ago. Greenville's cost of living is only slightly higher than the state average of 88.5. The greatest increases year-over-year were found in transportation, food and housing, though all three remain below the national average.
Table of Contents
Greenville Housing Costs
Greenville's cost of housing index is 81.1%. Although considerably lower than the national average, Greenville's cost of housing is higher than the South Carolina average of 73.6%.
The average value for homes in Greenville is around $275,000. The housing marketing has experienced a 2% year-over-year climb.
In nearby Spartanburg, the median list price for all homes is $296,900, while in Anderson, the median list price is $279,900.
Comparing across the region, the median list price for homes in Charlotte is $444,900, while the median price for homes in Asheville is $350,000. The current median list price for all homes in Columbia is $242,000, while in Atlanta, Georgia, it is higher at $350,000.
The median list price for single-family homes in Greenville is around $341,900, higher than the average for all homes.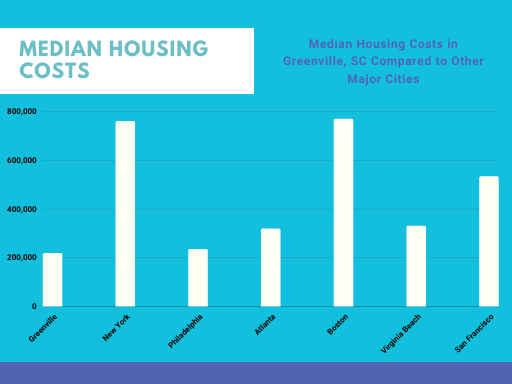 Median list prices for homes in Greenville vary, depending on the neighborhood and other factors. The median list price in the Augusta Road area is $592,500, while the North Main neighborhood's median list price is $387,000. The Overbrook Historic District has a median list price of $299,000, while the median list price in the Viola area is $569,000.
Apartments for rent in Greenville have a median rental price of $1,167 for a studio, but only $1,078 for a two-bedroom apartment.
The average apartment rent in Greenville is $1,136 for a 954-square-foot apartment, with a year-over-year increase of 4%. By comparison, the average rent for Columbia is $1,090, while the average in Greer is $1,029.
Rent prices for the Pleasant Valley neighborhood apartments in Greenville average $731, while the average is $1,014 for apartments in the Overbrook neighborhood. Apartments in the Cleveland Forest neighborhood are averaging $1,403.
Single-family homes have a median rent of about $1,240, which is $229 below the national average of $1,469.
Utilities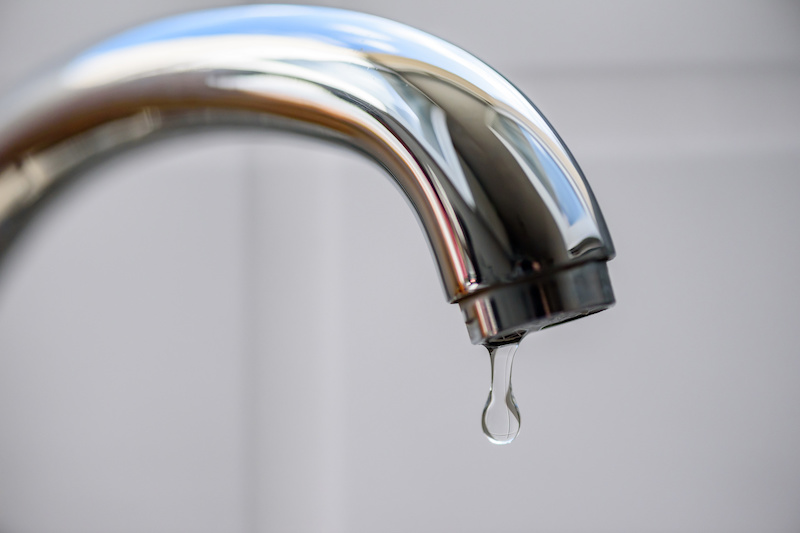 The cost of utilities in Greenville is slightly below the national average, with a cost index of 96.9. The utilities cost index for all of South Carolina is higher than Greenville, at 103.9.
Cost of utilities—including electricity, heating, cooling, water, and garbage—averages about $126 per month for a 915-square-foot apartment. Internet service averages about $60 a month.
The average cost of homeowner's insurance in Greenville is $1,100 per year. The average cost of renter's insurance in the city is about $18 per month, or $215 per year. This is slightly higher than the average across the country, which is about $16 per month or $192 per year. South Carolina is higher on average, with a monthly cost of $19 per month or $230 per year for renter's insurance.
Greenville Food Costs
Grocery costs in Greenville are very close to the national average. The cost index of grocery prices in Greenville is slightly below the national average at 99.7. This is higher than the cost index for grocery expenses in nearby Columbia, which is 96. The cost index for groceries is even lower in nearby Spartanburg at 94.8. South Carolina has a grocery index below the national average, at 95.8.
Groceries
Groceries in Greenville are about 0.3% lower than the national average. Average grocery costs vary, but for an individual who spends $300 on groceries in the US on average, someone in Greenville can instead expect to pay $299.10. This difference is extremely marginal, meaning Greenville is on par with most of the country.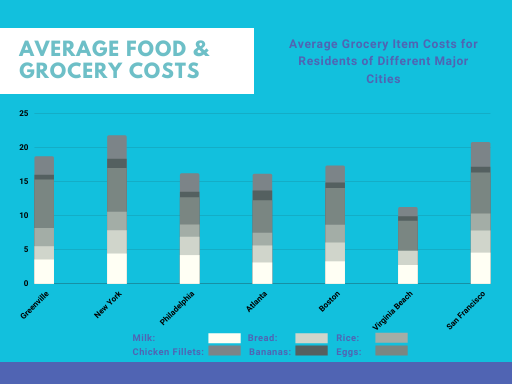 Residents have found that the cheapest grocery stores in Greenville include Lidl, Food Bargains, Publix, Walmart Supercenter, and ALDI.
Restaurants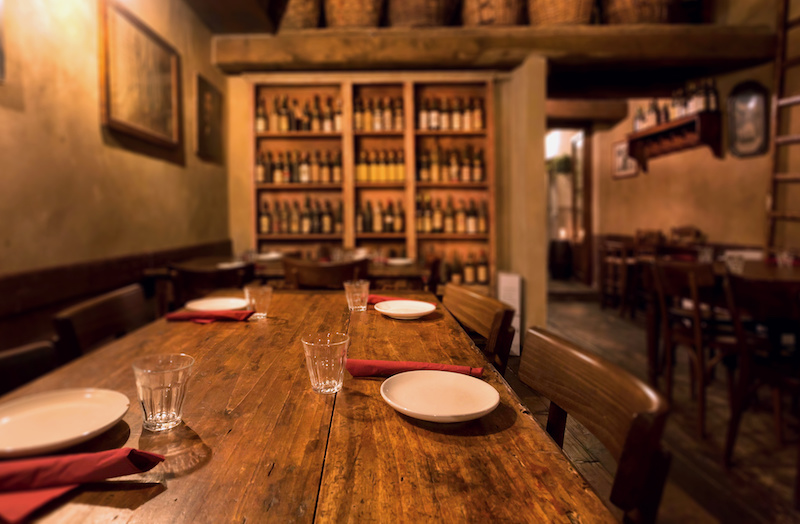 The cost of dining out in Greenville varies based on the restaurant and type of meal. A combo meal at a fast-food restaurant will be about $7, while a meal at an inexpensive sit-down restaurant will cost about $12.50. A three-course meal for two at a mid-range restaurant will cost around $58.
A pint of a domestic beer will cost about $6, while a soft drink in a restaurant is likely to cost around $2.
A standard cup of coffee from a local café will typically cost around $4, and fancier options and add-ons will raise that price.
Greenville Transportation Costs
The transportation cost index for Greenville is 76.2. South Carolina auto insurance premiums average $1,361, lower than the national average of $1,510. The average auto insurance premium in Greenville is slightly lower than the state's average, at $1,306.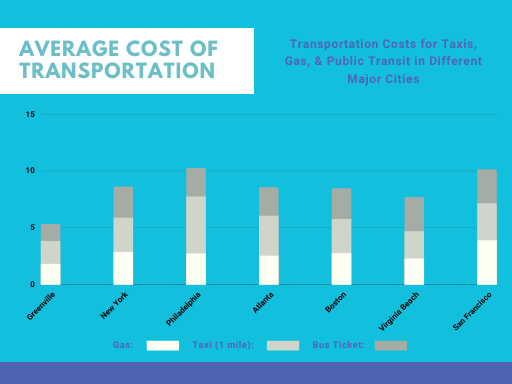 The average price of gas in Greenville is about $1.66 per gallon for regular unleaded.
Greenlink is the public transportation provider for the city, offering 12 fixed bus routes across Greenville County. The company also operates a downtown trolley with six routes.
Greenlink fixed-route, one-way fare is $1.50 per ride for adults, ages 18 to 64. An all-day pass is available for $5. The fare for children ages 6 to 17 is $1.25. Seniors, ages 65 years and up, as well as passengers with disabilities, ride for the discounted fare of 75 cents. A 31-day pass is $50 for adults and $42 for children. Seniors and passengers with disabilities may purchase a 31-day pass for $25. Children age 5 and under ride free with a paid adult.
Greenville taxicab meter rates are $2 to start plus $2.25 per mile. Wait time is $15 per hour. Additionally, the city has set a flat rate of $22 from the airport to the city of Greenville and $25 from the city of Greenville to the airport.
Uber and Lyft both provide rideshare services for the city. Uber fares have a $5.45 minimum. There is a $1.10 initial cost, plus a $2.45 service fee. Price per mile is $1.05, and cost per minute is 16 cents.
Lyft fares have a $3 minimum. There is a $1.10 initial cost, plus a $2.45 service fee. Price per mile is $1.05, and cost per minute is 16 cents.
Greenville Healthcare Costs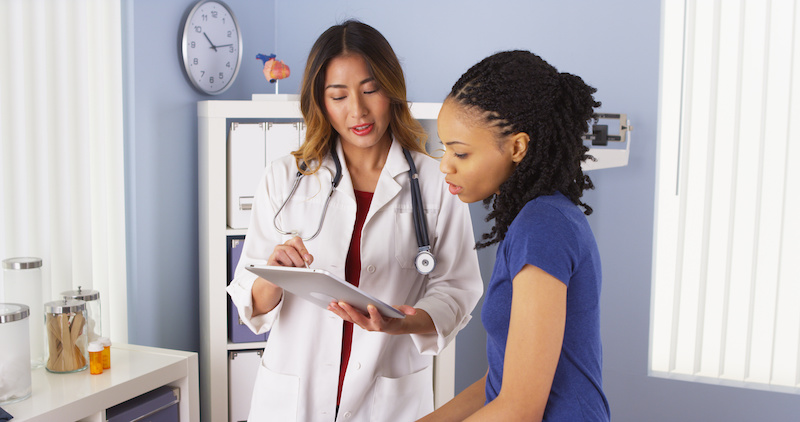 The average cost of a health insurance plan in South Carolina is $197 per person per month for a basic major medical individual health insurance plan. The cost of healthcare in Greenville is 1.4% higher than the national average.
Greenville has about 253 physicians per 100,000 people, considerably more than the national average of 210 physicians per 100,000 people.
The average cost of a doctor's visit in Greenville is $115. A visit to the dentist costs $99 on average, while a trip to the optometrist will cost $108. This compares to the national averages of $115 for a doctor's visit, $98 for a visit to the dentist, and $106 for a visit to the optometrist.
There are six hospitals in Greenville. Among them are Bon Secours St. Francis Health System-Greenville, Prisma Health Greenville Memorial Hospital, and Children's Hospital Greenville Health System.
The cost of dental insurance in Greenville averages between $25 and $35 per month. The average veterinary visit in Greenville runs about $50.
Greenville Childcare Costs
Like most cities in the United States, the cost of childcare in Greenville is increasing while the amount of available spots is decreasing, as some centers having up to two-year waiting lists. The estimated average cost for childcare in Greenville is between $800 and $1,200 a month.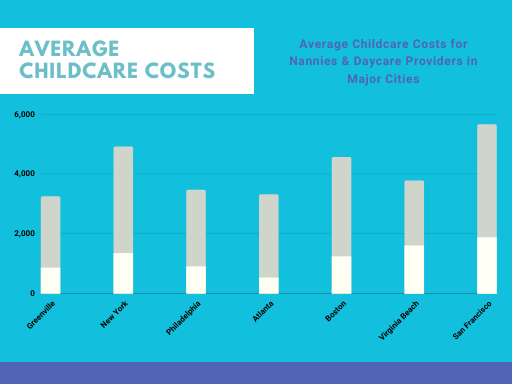 There are roughly 2,500 childcare centers in South Carolina. The average cost of daycare across the state is about $867 per month. Childcare tuition assistance is available for those who qualify.
In addition to tuition, many childcare centers also have application and registration fees, as well as supply and other fees.
The typical cost of hiring a nanny in Greenville is about $13.75 an hour. However, rates vary depending on the nanny's experience, as well as the number of children and their ages.
Greenville Entertainment Costs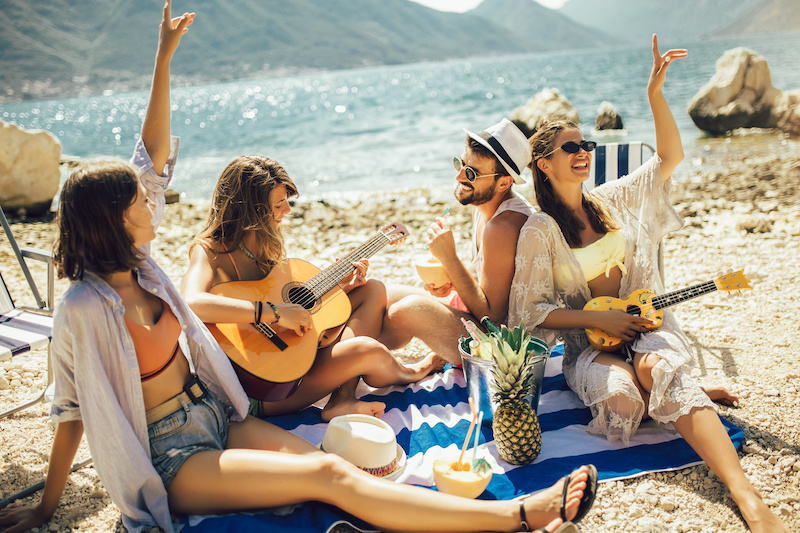 Greenville is a mid-sized city that packs plenty to do. From zip lining to art galleries, there's something for everyone in this South Carolina city.
At the center of Greenville activities is Main Street. The busy boulevard stretches from one end of the town to the other, lined with restaurants, galleries, and specialty shops.
The city is known for its many restaurants. Greenville's At the Chef's Table features five exceptional dining destinations, each with the chance to meet the chef and dine at their table. Tickets are $49.
See Greenville via Segway. From downtown to the historic West End, and around the Swamp Rabbit trail, the tour offers a glimpse of all Greenville has to offer. Cost for the 1.5-hour tour is $60 for adults and children or $55 for seniors.
In a city that ranks on top ten lists for barbecue, it shouldn't be missed. The Greenville BBQ Trail Tour stops at three of the city's staple smokehouses—Mike & Jeff's BBQ, Henry's Smokehouse, and Bucky's Bar-B-Q. Cost of the tour is $39.
The minimum combined sales tax rate for Greenville is 6%. This reflects the state tax; there is no separate local sales tax.
Greenville Salary
The average income for Greenville residents is $31,043 a year. The median household income is $41,147 a year, which is lower than the median South Carolina household income of $56,227.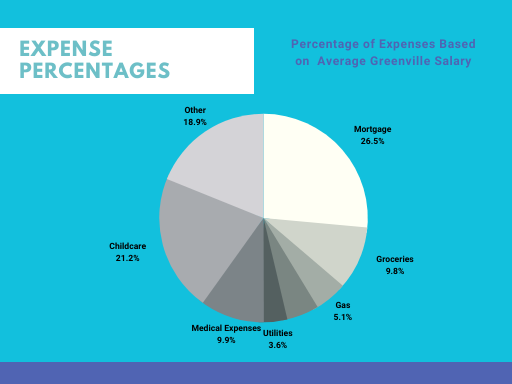 Once heavily reliant on textile manufacturing, Greenville's economy is more diversified today. Leading industries include technology, manufacturing, culinary, entertainment, healthcare, distribution, and education.
The most popular occupations in Greenville are mechanical engineer, project manager, and operations manager, which typically pay between $36,000 and $110,000 per year.
Greenville's top employers include Prisma Health, Greenville County Schools, Michelin North America, Inc., Bon Secours St. Francis Health System, Duke Energy Corp., Greenville County Government, State of South Carolina, General Electric Co., Fluor Corporation, and SYNNEX Corporation.
The highest-paying occupations in Greenville are dominated by the healthcare field. Top-paying jobs include family and general practitioners, general internists, general dentists, chief executives, lawyers, nurse anesthetists, architectural and engineering managers, physicians and surgeons, financial managers, and pharmacists.
The South Carolina minimum wage is $7.25, which is the same as the national minimum wage. The unemployment rate in Greenville is 2.4%, lower than the national rate of 3.7%.
South Carolina's top income rate of 7% is among the highest in the country, but the bottom income rate of 0% is the lowest. Additionally, the state has some of the lowest property and gas taxes in the nation.
Final Considerations for Greenville's Cost of Living
Although once heavily dependent on its textile industry, the economy of Greenville today is much more diversified. The city's relatively low cost of doing business along with its workforce have established the region as a favored location for world-class companies like Michelin. Manufacturing, technology, and healthcare are among the area's leading industries today.
The mid-size city of Greenville has a tree-lined, thriving downtown and flourishing arts community that offers visitors and residents a number of unique boutiques and shops, as well as art galleries and museums, tours, and outdoor activities. The downtown is home to 70 individual pieces of public art and is often the site of special events and festivals.
Greenville's cost of living is about 10% lower than the national average. Surveyed residents indicate that the cost of living is increasing, but at a reasonable rate. Goods, services, and housing are all considered affordable.
If you're thinking about a move to Greenville, you should speak to a local real estate professional who can provide you with valuable insight about the city, its economy, and the real estate market.