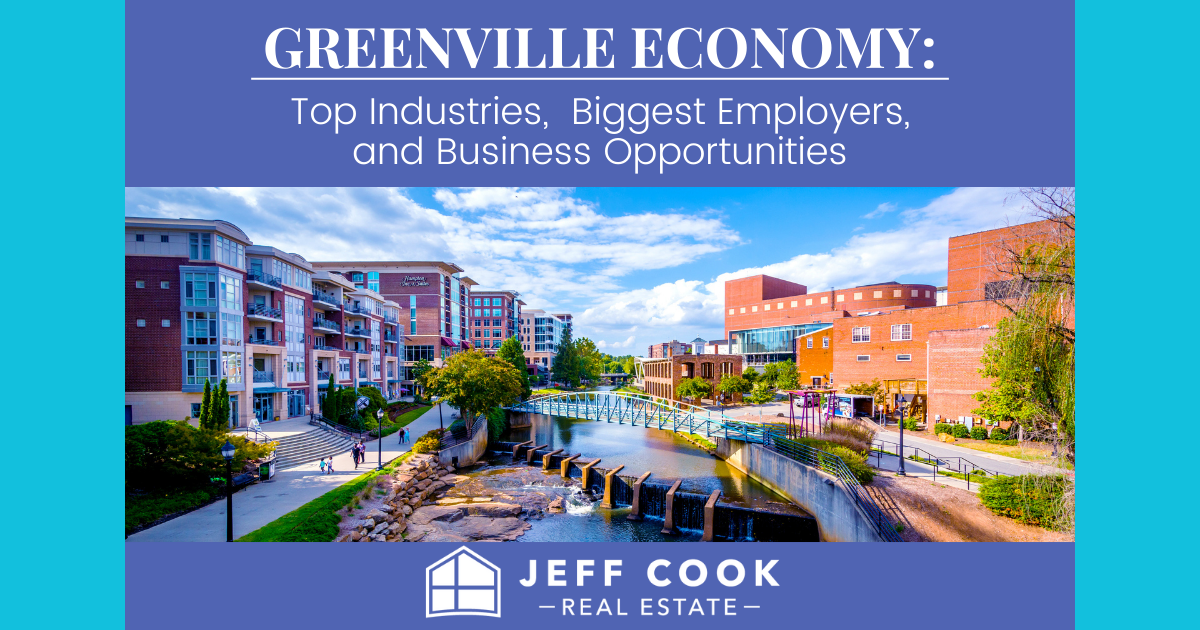 Greenville Economy: Top Industries, Biggest Employers, & Business Opportunities
For those considering a relocation to Greenville, South Carolina, it's vital for them to learn about the city's economy. With a population of 70,635 residents, Greenville is the state's sixth-largest city. However, its greater metro area of 401,000 residents is South Carolina's third-largest urban area and the state's fastest-growing one.
Greenville is the seat of Greenville County, widely recognized as the state's economic engine. Over the past 35 years, the area has transformed itself from the "textile capital of the world" to a city with a diverse, thriving economy and favorable business environment.
Greenville's Industries
Greenville is acknowledged as home to one of the most flourishing economies in the Southeast region. Originally built on a world-class textile industry, over the last few decades, the area has transitioned to a more diverse economy, all while making strides in healthcare, education, and sustainability. The city's favorable wages and tax benefits have garnered interest from businesses around the world.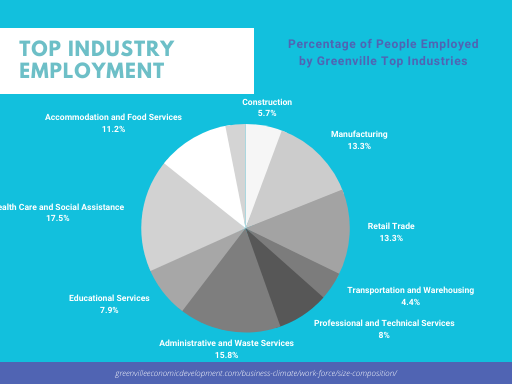 Upstate South Carolina has long been established as one of the country's dominant manufacturing sectors. Greenville has attracted a number of companies seeking to take advantage of the city's highly skilled workforce and business-friendly environment. GE Energy, Michelin, BMW, Fluor, Magna, Bosch, and other leading companies are among those with operations there.
The automotive, biotech, aerospace, and advanced materials manufacturing segments have garnered substantial interest from investing entrepreneurs and longstanding companies alike.
Greenville's manufacturing community has been recognized as a model by Harvard Business Review.
In addition to manufacturing, distribution, logistics, and transport is another of the city's growth industries. The sector has grown so rapidly, it now represents one-fifth of all jobs in South Carolina, with the hub of development in the Greenville-Spartanburg area. Hundreds of millions of tons of material is moved by truck, train, and air every year. Greenville is centrally located between two of the south's largest cities—Charlotte and Atlanta. A ready network of highways, as well as air cargo capabilities, have helped to grow the sector.
Most manufacturing companies in Greenville have a tech component, giving rise to a third growing industry—tech business development. Greenville's access to technology training and education has helped to create a ready workforce for tech companies. Leading tech-based companies with a presence in the Greenville metro area include Aeronix, Merit Technologies, Mattel, Synnex, IBM, and Concentrix.
Top Industries in Greenville
Technology
Manufacturing
Culinary
Entertainment
Healthcare
Distribution
Education
Greenville's Top Employers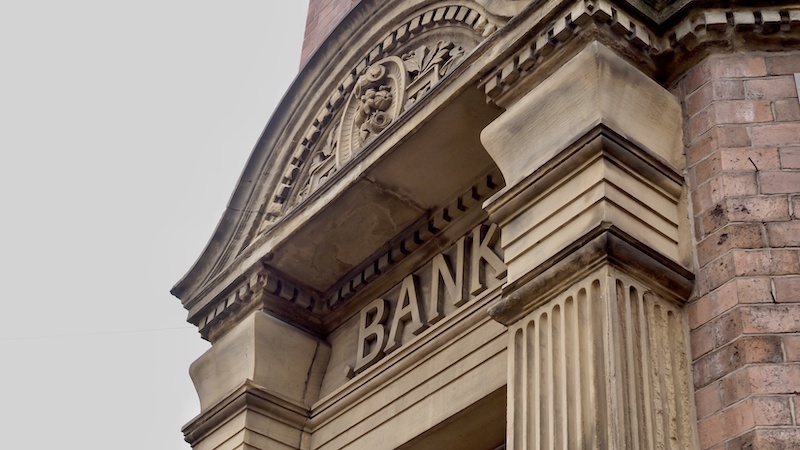 Prisma Health is the area's top employer, with 15,941 employees. The company is South Carolina's largest not-for-profit health organization, created through the merger of Palmetto Health and Greenville Health System.
Prisma is a full-service healthcare system with over one-dozen areas of specialty, including cancer care, neuroscience, bariatric surgery, trauma care, general surgery, and obstetrics, among others. The system operates a dozen acute care hospitals across the state, including the Prisma Health Greenville Memorial Hospital, in addition to two specialty hospitals.
With over 10,000 workers, Greenville's second-largest employer is Greenville County Schools. It is South Carolina's largest public school system and the 44th largest system in the country, serving 76,000 area students.
The third-largest employer in Greenville is Michelin, which has its North American headquarters in Greenville and employs 7,120 in the area. Michelin is a French multinational tire manufacturer, the second-largest globally after Bridgestone. In addition to Michelin, the company owns several other tire companies, including Uniroyal-Goodrich, which makes tires for space shuttles, bicycles, aircraft, and heavy equipment as well.
With eight locations across Greenville alone, Greenville's fourth-largest employer is BI-LO, LLC, with 4,600 employees. BI-LO is an American supermarket chain owned by Southeastern Grocers and headquartered in Jacksonville, Florida. Its Greenville locations are a part of 83 stores located across South Carolina.
The fifth-largest employer in Greenville, with 4,355 employees, is Bon Secours St. Francis Health System, the other major healthcare system serving the Greenville area. Founded in 1983, the $3.8 million not-for-profit, Maryland-based Catholic health system owns, operates, or is involved in joint partnerships with 19 acute care hospitals, five nursing care facilities, four assisted living facilities, one psychiatric hospital, and 14 home care and hospice programs located across seven states, including South Carolina.
Additional Large Companies in City
State of South Carolina
GE Power
Fluor Corporation
SYNNEX Corporation
TD Bank
Verizon Wireless
USC School of Medicine, Greenville
Greenville Economy Facts and Figures
Greenville's cost of living index is 89.8, about 10% lower than the national average. The cost of living increases by 1.5% year-over-year. Greenville's cost of living is very much in line with the state average cost of living index of 88.5. The greatest cost increases in the past year were found in transportation, food, and housing, though all three indexes remain lower than the national average.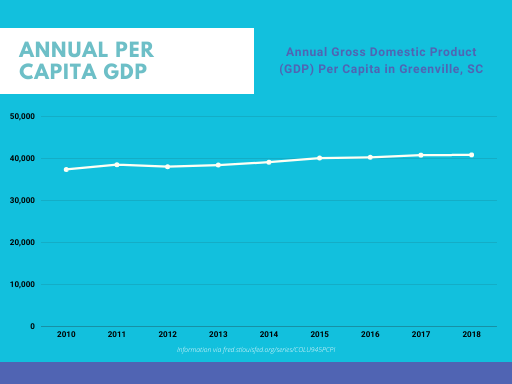 Greenville has an unemployment rate of 2.6%. This compares to the national average of 3.7%.
Over the past year, the Greenville job market has increased by 0.7%. Analysts predict that job growth over the next decade will reach 39.8%, a forecast higher than the predicted national average of 33.5%.
Greenville's most-popular occupations include mechanical engineer, project manager, and operations manager, with average salaries ranging from $36,000 to about $110,000 per year.
The majority of the top-paying careers in Greenville can be found in the healthcare field. Highest-paying jobs in Greenville include family and general practitioners, internists, dentists, chief executives, attorneys, nurse anesthetists, architectural and engineering managers, physicians and surgeons, as well as financial managers and pharmacists.
The median household income for Greenville is about $53,571 a year, which is slightly below the median state household income of $56,227. It is also lower than the median household income nationally of $68,703. South Carolina's minimum wage mirrors the national minimum, at $7.25.
Greenville is considered to have affordable housing. The median list price for all homes in Greenville is around $260,000. The housing marketing has experienced a 2% increase over the past year.
South Carolina's income tax has multiple tax brackets, with the highest being 7% and the lowest at 0%. While South Carolina's property and gas taxes are among the country's lowest, its sales tax rate is among the top 20 highest.
Greenville's sales tax rate is 6%, consisting only of the state sales tax rate.
Working and Living in Greenville
Once a center of the global textile industry, Greenville's thriving economy today is more diversified with strong manufacturing and logistics sectors. The city's favorable business environment and highly skilled workforce has been a draw for domestic and international companies. In addition to manufacturing, Greenville is known for its innovations in healthcare and education. Greenville's cost of living is about 10% lower than the national average, with affordable housing and reasonable cost of goods and services.