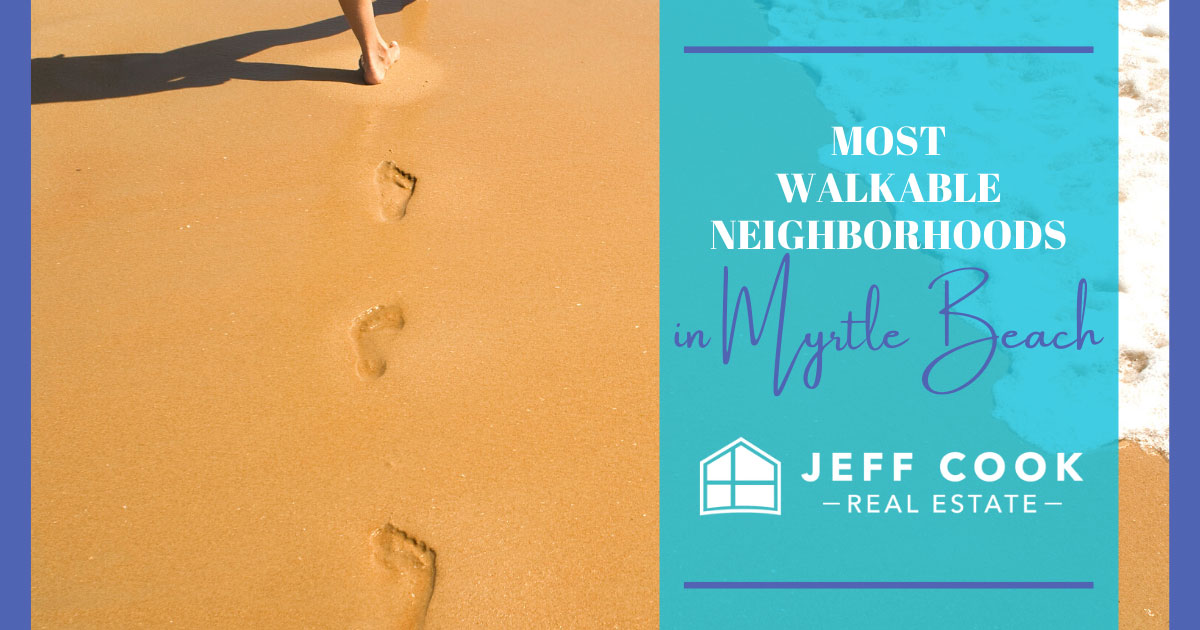 Most Walkable Neighborhoods in Myrtle Beach: Myrtle Beach, SC Community Living Guide
For those who are planning to relocate to Myrtle Beach and are searching for a home in one of the city's most walkable neighborhoods, there are several communities to consider. Each neighborhood offers quality homes and a variety of nearby things to do and places to go. When a move is imminent, people can put on their walking shoes and take an up-close look at what each neighborhood has to offer.
Antigua
Antigua Amenities
Short distance from the Atlantic Ocean
Near Grand Strand Regional Medical Center
Private community courtyard
A quiet and cozy community filled with Low Country landscaping and tree-lined streets, Antigua provides a luxury environment in a serene and close-knit atmosphere. Its network of private roads for residents means minimal traffic, which makes the neighborhood the perfect place for a morning walk or evening jog.
Established in the 80s, Antigua offers a variety of open floor plans, a choice in the number of bedrooms and baths, upscale appliances, large private back yards, and appointments such as a jacuzzi, pool, and fireplace. These are just a few of the amenities that residents can expect, along with exceptional privacy not found in many communities.
Pelican Harbor
Pelican Harbor Amenities
Near the Grand Strand
Access to the Robert Grissom Parkway
Centrally located to Myrtle Beach's many attractions
Convenient location, easy access to businesses, and area attractions combined with spacious homes are just a few of the thing's residents can enjoy when choosing a home in Pelican Harbor. The small beach community offers three- and four-bedroom raised homes and the convenience of garage space for two cars.
Sands Beach Houses
Sands Beach Houses Amenities
One block from the Atlantic Ocean
HOA membership include access to the Sand Dunes Resort
Many area golf clubs
Three medical facilities within a short drive
Get a bird's eye view of the surrounding scenery with a six-bedroom raised home at Sands Beach Houses. Located across from the Sand Dunes Resort and steps away from the ocean, residents of Sands Beach Houses have the best of both worlds.
Beautifully detailed homes highlighted with carpet, tile, and hardwood flooring, crown molding, and scenic views from a private balcony make the neighborhood a popular choice for those seeking a convenient location with plenty of features and amenities. Another plus for choosing a home in the Sands Beach Houses neighborhood is that residents are allowed to use the home as a rental property.
Sands Beach Houses Hotspots
Brittany Park
Brittany Park Amenities
Access to schools, from primary to high school and everything in-between
Near Grissom Parkway
Myrtle Beach State Park is less than 30 minutes away
Near the heartbeat of Myrtle Beach yet far enough away from the hustle and bustle of the city, Brittany Park is an ideal place to call home. The compact community is conveniently located near the pristine sand bordering the Atlantic Ocean, and all the attractions at Broadway at the Beach are less than a mile away. Homes are typically three or four bedrooms and solidly constructed with stucco or brick.
Lyons Cove
Lyons Cove Amenities
Proximity to Myrtle Beach International Airport
Near Broadway at the Beach and the Myrtle Beach SkyWheel
Cozy, quaint, quiet, and affordable are just a few of the positive points of the gated Lyons Cove community. The single-family residences are conveniently located to Myrtle Beach attractions, offer a private environment, and residents have access to nearby businesses and shopping options. Homes are available with one or two bedrooms and come with a one-car garage. Residents can enjoy their home and all that Myrtle Beach has to offer without worrying about maintenance and landscaping, which are included in the HOA fees.
Providence Park
Providence Park Amenities
Quiet community
Three minutes from the Grand Strand Medical Center
Five minutes from the Dunes Golf and Beach Club
Providence Park homes take the sizzle out of summer with tree-lined streets and plenty of cool landscaping. The neighborhood features spacious floor plans, upscale features, beautifully detailed kitchens and modern appliances, private back yards perfect for get-togethers, two-car garages, ample parking space, and some private courtyards.
With its central location, easy access to area attractions, medical facilities, and shopping and dining, Providence Park provides an upbeat atmosphere while maintaining a serene environment.
Discover Myrtle Beach Today
Myrtle Beach offers its residents many types of neighborhoods to consider. Whether someone is looking for the most walkable neighborhoods or the all-around best neighborhoods, the city has many things for its residents to do year-round, with unique amenities to discover throughout.