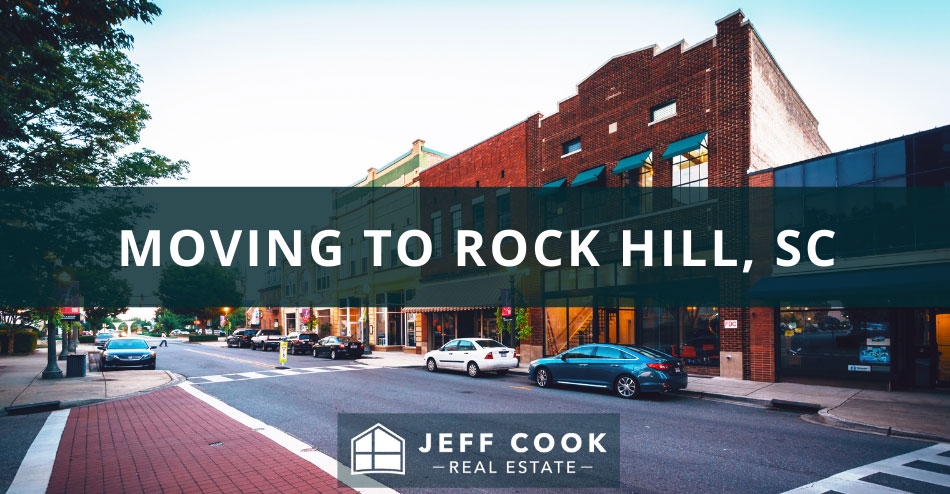 Moving to Rock Hill: Rock Hill, SC Relocation & Homebuyer Guide
Located in north central South Carolina, about 15 miles from the North Carolina border, Rock Hill's 70,764 residents make it the largest city in York County and the fifth-largest city in South Carolina.
Approximately 25 miles from Charlotte, Rock Hill is considered part of the Charlotte-Concord-Gastonia metro area, with easy access via I-77. Residents of Rock Hill enjoy a lower cost of living compared to the national average, a diverse economy, and positive job growth. Homes in Rock Hill have increased in value nearly 8% compared to a year ago.
Revered for its many community events, parks, and nature trails, the city also offers plenty of restaurants and shopping. Its historic downtown boasts 12 adjoining buildings, dating back as early as 1840, now housing restaurants and retail. Rock Hill is also home to three colleges, including Winthrop University. Discover all there is to know before moving to Rock Hill by considering the following information.
Rock Hill Cost of Living
The cost of living in Rock Hill has an index of 95, which is less than the national average. A lower cost of housing is the biggest contributing factor to Rock Hill's cost of living. The median price for a home in Rock Hill is approximately $171,000.
Home rentals in Rock Hill range from about $995 a month for a two-bedroom near downtown to $2,600 for a newly constructed four-bedroom home on the far northeast side. Rent ranges from $700 to $825 for a one-bedroom apartment.
The basic cost of utilities, including electric, heating, cooling, water, and garbage pickup for a 915-square-foot apartment is about $175.
The cost of groceries in Rock Hill are similar to the nation's cost, reporting in at 96.1 of the national average. This means that for the average Rock Hill citizen, groceries that would cost $400 for the average United States citizen would only cost $384.40.
The City of Rock Hill offers a free bus system with full service for four routes traveling along key corridors of the city. Additionally, the city offers ride-to-work service within the city limits for $2.50 each way.
The Charlotte Area Transit System 82X route provides express bus service from downtown Rock Hill to uptown Charlotte. The commute fare is $4.40 to Charlotte, then $2.20 for the reverse commute.
Rock Hill Job Market
Rock Hill has seen a job market increase of 1.6% over the past year. Analysts predict future job growth over the next decade to be 39.7%, higher than the national average of 33.5%.
Rock Hill's median household income is $40,718 a year, lower than the national average of $53,482.
The largest employer in Rock Hill is 3D Systems, which engineers, manufactures, and sells 3D printers and scanners, employing about 2,666 workers. Other top employers include Amida Industries, Inc., Carolina Energy, City of Rock Hill, Comporium Communications, Cytec Carbon Filters, LLC, Hyosung Corporation, Langer Transport Corporation, Rock Hill Schools, and Winthrop University.
The highest-paid occupations in Rock Hill are in the legal field, followed by architecture and engineering, health practitioners, and management.
The current occupations with the highest number of job openings are retail salespersons, registered nurses, customer service representatives, first-line supervisors of retail sales workers, and sales representatives for wholesale and manufacturing, other than tech or science products.
Popular Industries in the Area
Rock Hill's economy was built on the textile industry, but the city has transitioned to a retail and manufacturing economy.
The occupations with the highest earnings among all Rock Hill job sectors are the professional, scientific, and technical services sector.
Top occupational pursuits for Rock Hill include retail trade, manufacturing and healthcare, and social services, representing 14.4%, 12.4%, and 10.9% of the working population, respectively. These are followed by educational services at 9.4%, accommodation and food services at 9.2%, and administrative support, and waste management services at 6.5%.
Things to Do in Rock Hill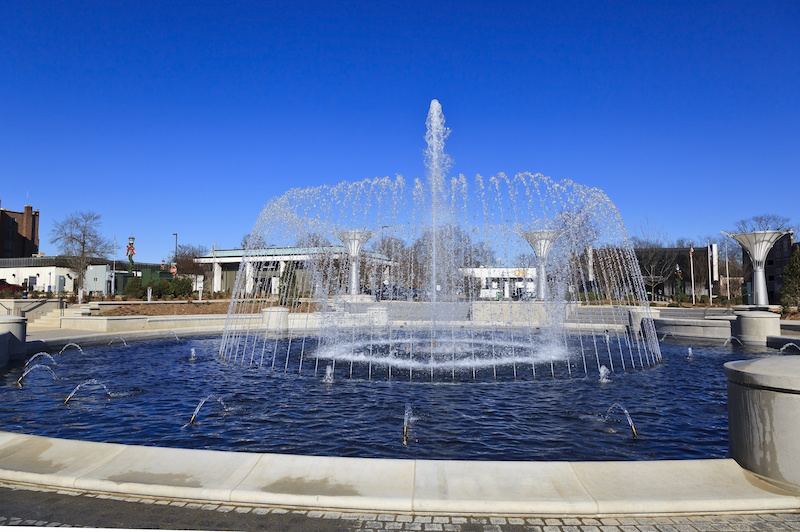 Rock Hill hosts several popular events year-round. Every spring, the city is home to the Come-See-Me Festival, which attracts more than 125,000 people from across the country. Its popularity is evident in that Come-See-Me was voted the number one South Carolina festival and has been featured in Southern Living magazine.
During the first weekend of October each year, the Arts Council of York County hosts the Blues & Jazz Festival. The popular event includes a restaurant crawl through Old Town Rock Hill and other activities.
Every November, the Arts Council presents the Underexposed Film Festival YC, bringing independently created short films from across the world to the residents of Rock Hill.
Outdoor Activities
The city of Rock Hill is home to 31 parks, a botanical garden, four recreational centers, and an extensive system of hiking and biking trails. Among the most prominent parks are Cherry Park, Ebenezer Park, and Westminster Park.
Riverwalk and Rock Hill Outdoor Center is a 1,000-acre, mixed-use recreational area offering kayaking, mountain biking, and hiking and is also the location of the Giordana Velodrome and Rock Hill BMX Supercross track.
Rock Hill hosts two national sports championships: the United States Disc Golf Championship held at Winthrop University, and the U.S. Youth Soccer National Championships, held at the city's Manchester Meadows Soccer Complex.
Restaurant, Breweries, and Bars
Rock Hill is home to Riverwalk, a mixed-use community with plenty of specialty stores and restaurants. It is located along the Catawba River on the city's eastern boundary.
The city offers a plethora of restaurants, breweries, and bars throughout the area, including many locally owned eateries and regional favorites. Dixie Pig Rock Hill is a popular spot, offering classic southern hospitality and barbecue.
Tattooed Brews offers guests their choice of coffee and tea, deli foods, or cocktails, while Hartland's Bar aims to provide the familiar sports bar atmosphere.
Nightlife
There are several establishments offering live music in Rock Hill. The Saddle Creek, located in the Cherry Park Centre, offers live entertainment. McHale's Irish Pub serves up a traditional pub atmosphere with offerings of both Irish and American bar food, along with live music.
Herringo's House of Tunes is a live music venue located in downtown Rock Hill. The Brass Tap offers a variety of beers and ciders on tap, in addition to live music.
Rock Hill Climate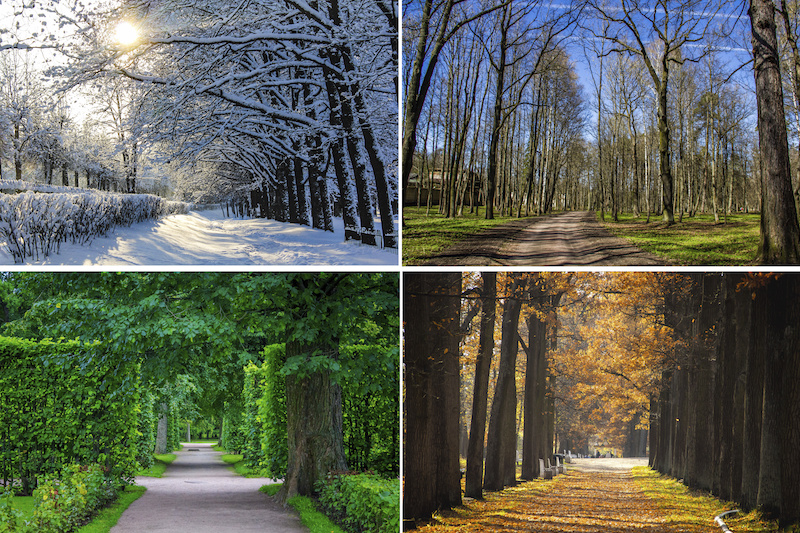 May, October, and September offer the most comfortable temperatures and humidity levels in Rock Hill, while July and January can bring some of the least comfortable temperatures and conditions.
Rock Hill sees 44 inches of rainfall a year, compared to the national average of 38 inches. August is the wettest month, with an average of 4.2 inches of rain. May sees the least amount of rainfall, averaging about three inches.
Additionally, the city usually endures about three inches of snow. Rock Hill residents enjoy about 212 sunny days per year, above the national average of 205. On average, some type of precipitation will fall in Rock Hill about 99 days out of the year in the form of rain, snow, sleet, or hail.
The average high temperature in July is 90.8º F, which is cooler than most areas of South Carolina. The average low in January is 30.5° F, which is colder than most places in South Carolina. About 49.5 days each year have high temperatures above 90° F in Rock Hill. The city sees about 59.9 days each year when night temperatures fall below freezing.
Rock Hill Traffic
Approximately 84.2% of Rock Hill residents drive to work via their own personal vehicle, driving alone. Another 10.5% carpool with others, while 0.2% use mass transit. About 2% of residents work from their homes.
Among the routes in York County with the most delays are southbound U.S. 21 during the afternoon commute, with delays that are almost twice as long as alternative nearby major roads.
Other roadways most likely to deliver delays when comparing average to near-peak travel include northbound I-77 and U.S. Hwy. 21 during the morning commute, as well as South Carolina Hwy 160 east of I-77 in the afternoon.
The mean commute time for Rock Hill residents is 23.7 minutes. By comparison, Newberry and Columbia workers have the shortest commute in South Carolina at approximately 15.3 minutes, and Clover has the longest commute averaging about 33 minutes. Rock Hill has the 18th shortest commute among 27 urban areas within the region.
Alternative Routes
The most reliable routes are southbound I-77 during the morning commute and northbound I-77 in the afternoon. Additionally, other roadways unlikely to experience long delays are I-77 southbound in the afternoon, westbound Celanese Road in the morning, westbound S.C. 160 west of I-77 in the morning, and southbound Cherry Road in the morning.
Rock Hill Public Transportation
Residents who live in Rock Hill but work in Charlotte have the opportunity to use the 82X Bus Service. The Charlotte Area Transit System provides weekday express bus service beginning at downtown Rock Hill, with stops at Manchester Village, Baxter Village, and Fiesta Marketplace, then on to uptown Charlotte.
Another transportation service available to Rock Hill residents is the Ride to Work service, which provides bus service for Rock Hill area residents. The free, fixed-route bus system offers full service for four fixed routes traveling along key routes throughout the city. Additionally, the city offers ride-to-work services within the city limits. Rides must be scheduled 24 hours in advance, and the cost is $2.50 each way.
Lyft rideshare starts at about $4, while Uber starts at approximately $6.65. Base price for a taxi is $3 plus $2.60 for every mile after that.
Rock Hill Schools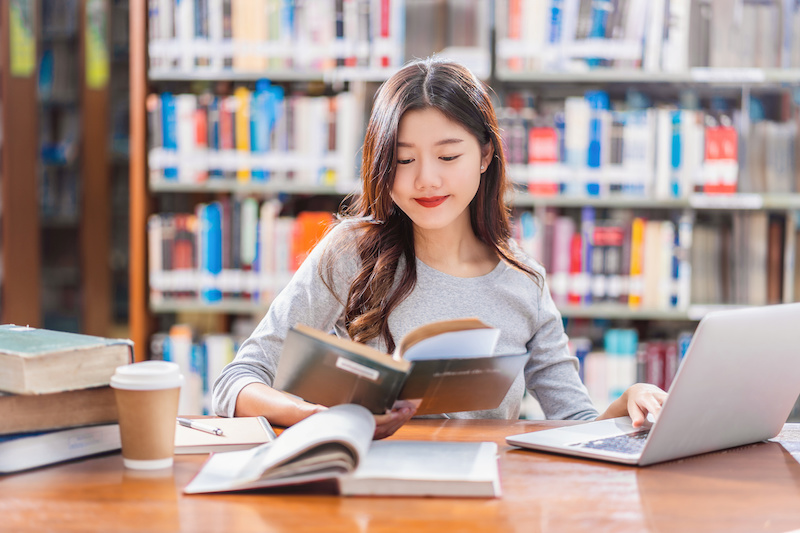 Residents of Rock Hill are served by York County School District 3, also referred to as Rock Hill Schools. The school district has an enrollment of nearly 18,000 students in grades pre-K through 12 and consists of 27 schools: one preschool, 17 elementary schools, five middle schools, and three high schools.
The district's youngest students attend the Central Child Development Center. Among the 17 elementary schools are Belleview Elementary, Mount Holly Elementary, and Rosewood Elementary.
The five middle schools include Castle Heights Middle School, Dutchman Creek Middle School, Saluda Trail Middle School, Sullivan Middle School, and Ebenezer Middle School.
High School students in Rock Hill may attend school at one of three high schools: Northwestern High School, Rock Hill High School, and South Pointe High School.
Private schools within the Rock Hill area serving elementary-aged students include St. Anne School, Westminster Catawba Christian School, The Academy Christian School, Catawba Baptist Child Development Center and Academy, New Hope Carolinas, and Trinity Christian School.
Private schools serving high school students include The Academy Christian School, St. Anne School, Trinity Christian School, and Westminster Catawba Christian School.
Rock Hill is also home to two charter schools: York Preparatory Academy and Legion Athletics Academy.
There are three colleges in Rock Hill. Winthrop University is a public, four-year, co-ed university with an enrollment of about 6,000 students. Clinton College is a historically black, Christian college, founded by the African Methodist Episcopal Zion Church. York Technical College is a community college offering associate degrees and providing technical education.
Final Considerations for Moving to Rock Hill, SC
As part of the Charlotte metro area, Rock Hill in York County, South Carolina, offers convenient access to the attractions and amenities of a large city, while at the same time offering plenty of employment opportunities, retail and restaurants, and recreational pursuits within its own city limits. Rock Hill has a variety of restaurants and bars, in addition to opportunities for shopping, arts and culture, and sports. The city is well-known for its 31 parks and outdoor amenities, including hiking and bicycling. Overall, Rock Hill is an excellent place to call home.