The Best Houses For Sale in Summerville, SC Which Deserve You
Don't just buy any home in Summerville SC! With so many unique properties, there's one out there for everyone. In this blog post, we'll show you some great homes for sale in Summerville SC that match your personality.
No matter if you're a high-powered professional looking to take advantage of Charleston's booming tech sector or an empty nester dreaming of a slower pace, we've got the perfect home for you.
Summerville SC Homes For Sale
When you're looking for a new home in the Summerville, SC area, it's important to keep safety in mind. The best way to ensure your family's safety is by living in a neighborhood that has low crime rates and good schools. Good schools will help your children succeed academically, making them more likely to go on to college if they choose. A safe neighborhood will also make it easier for you and your family to relax when you're not at work.
Find some professional services such as Summerville SC Real Estate
The next step is to find a real estate agent. You can do this by asking around, searching online, or even going to some open houses in your area. Once you have the names of some agents, call them up and ask them if they'd be interested in doing business with you. If they are, ask for references from other clients who've used their services before and get a list of homes they think would be good matches for your needs.
We are the best Summerville South Carolina Real Estate Providers
Our team of licensed real estate agents are ready to help you find your dream home in Summerville, SC. We have helped many clients find their dream homes and we can help you too.
Our experience and knowledge will give you the confidence to make a great purchase. If you are thinking about buying a house in the area or want more information, contact us today!
Discover Your Dream Home: Houses for Sale in Summerville, SC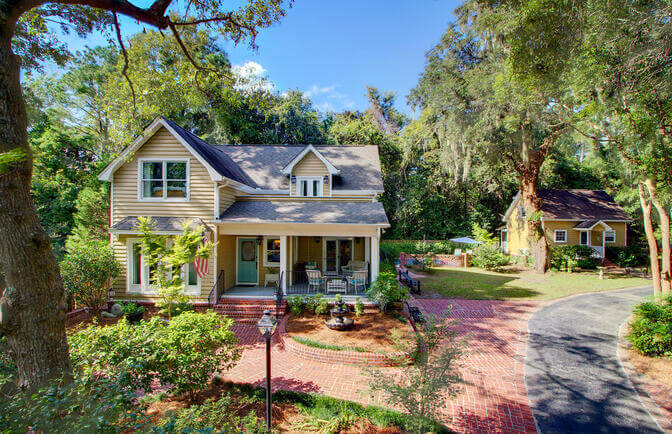 If you're looking for a charming, family-friendly community with a rich history and plenty of local amenities, Summerville, SC, might be the perfect place for you. With a diverse range of homes for sale in Summerville, there's something to suit every taste and budget. In this post, we'll explore some of the key features that make Summerville an ideal location for your next home.
Historic Charm and Modern Conveniences
Summerville is known for its beautiful historic homes and tree-lined streets, providing a quaint and picturesque setting for those looking to settle down. However, this doesn't mean you'll have to compromise on modern conveniences. The town offers a variety of shopping centers, restaurants, and recreational facilities, making it an ideal place for families and individuals alike.
Top-Rated Schools and Family-Friendly Environment
One of the biggest draws for homebuyers looking at houses for sale in Summerville is the excellent school system. The area boasts several top-rated schools, providing a solid foundation for children's education. In addition, the community offers numerous family-friendly events and activities throughout the year, creating a strong sense of community and belonging.
Outdoor Activities and Natural Beauty
Summerville is home to many parks, trails, and natural attractions, offering ample opportunities for outdoor enthusiasts. Whether you're interested in hiking, bird-watching, or simply enjoying a picnic with your family, you'll find plenty of ways to appreciate the natural beauty of the area. With its mild climate, Summerville is an ideal location for those who love spending time outdoors year-round.
Houses for Sale in Summerville: A Diverse Range of Options
When searching for homes for sale in Summerville, you'll find a wide variety of options, from charming historic houses to modern, newly-built properties. With its diverse range of architectural styles and price points, Summerville truly has something for everyone. Whether you're looking for a cozy starter home or a spacious property to accommodate a growing family, you're sure to find the perfect fit in this charming town.
A Thriving Local Economy
The thriving local economy in Summerville is another key factor that attracts homebuyers. With a range of local businesses, industries, and job opportunities, the area offers a stable economic foundation for residents. This strong local economy contributes to a higher quality of life and makes Summerville an appealing destination for potential homebuyers
Welcome to your local Summerville homes for sale resource. The town of Summerville, South Carolina is a tri-county community that's located mostly in Dorchester County but also has small areas in both Berkeley and Charleston Counties as well. Residents of Summerville enjoy living near Charleston and being apart of the Charleston-North Charleston-Summerville metro area, locals truly reap the benefits of a larger community. Homebuyers touring the area will discover an abundance of real estate options, numerous amenities, and attractions, as well as a prime location that's tough to beat. For more information on properties for sale or to schedule a home tour, contact your local real estate agency experts in Summerville at Jeff Cook Real Estate! Read more about Summerville below.